Maria Alexandra Gomez
Elizabeth Page Greenawalt Professor of Chemistry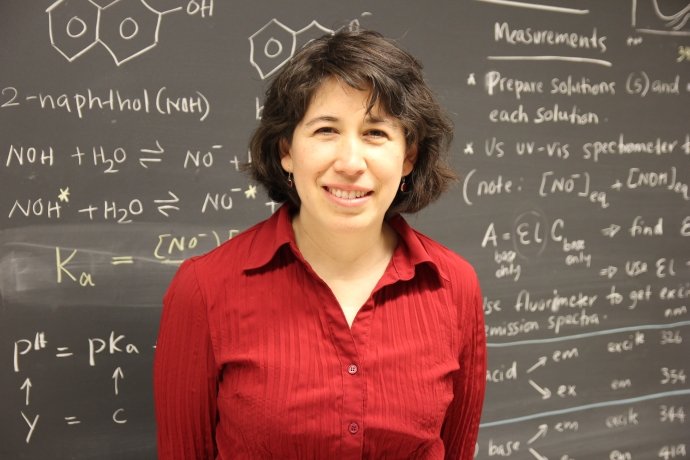 Maria Gomez's research interests lie in developing simulation techniques for proton conducting materials. Her work has appeared in the Journal of Chemical Physics and the Journal of Physical Chemistry, among others.
Gomez is the principal investigator on a three-year grant from the National Science Foundation to use graph theory to probe oxygen vacancy and proton conduction in perovskite oxides. She is also among a group of investigators that received a National Science Foundation Major Research Instrumentation Grant providing computing resources for MERCURY (Molecular Education and Research Consortium in Undergraduate Computational Chemistry). The consortium sponsored the first national conference devoted to undergraduate computational chemistry.
Gomez has taught General Chemistry, Chemical Thermodynamics, Atomic and Molecular Structure, From Lilliput to Brobdingnag: Bridging the Scales Between Science and Engineering, and Using Data Science to Find Hidden Chemical Rules, as well as an elective on using spectroscopy to analyze paintings.
Areas of Expertise
Computational and theoretical chemistry
Education
Ph.D., Brown University
B.A., Rhode Island College