4th annual Women of Color Conference
4th annual Women of Color Conference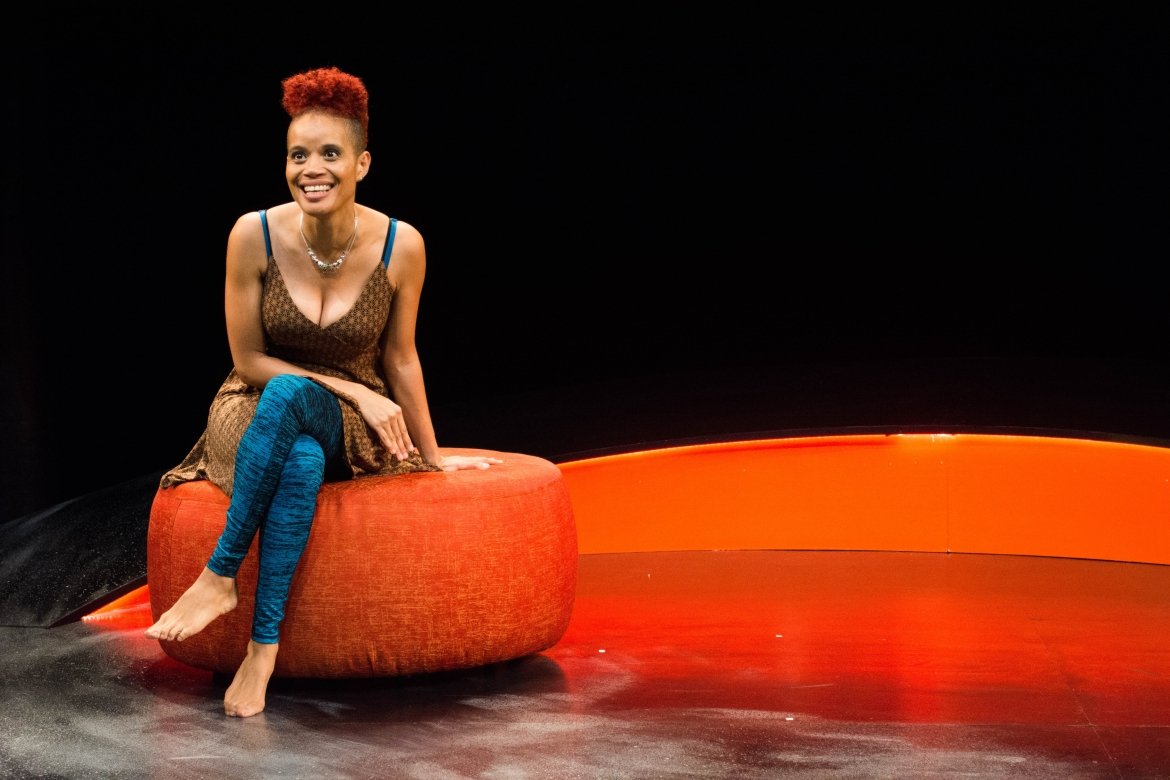 Slam poet Staceyann Chin will keynote the fourth annual Women of Color Conference aimed at empowerment and opportunity
For the fourth year, Mount Holyoke College will host the Women of Color Trailblazers Leadership Conference on April 1, 2017, featuring nationally renowned spoken-word poet Staceyann Chin as the keynote speaker. The all-day event features workshops and speakers with the goal of inspiring and empowering students of color to ascend to leadership positions in the world.
This year, the Trailblazers Conference builds on another event, the BOOM! Conference, when the entire College community engaged in a two-day conversation about diversity, equity and inclusion.
The Women of Color Conference will feature workshops and panels during the day around the theme of "Empowering Voices: Breaking Boundaries, Making Change." The events will include peer networking and personal and professional development opportunities and celebrate the accomplishments of women of color who are role models for the students.  
A new workshop focuses on younger girls, ages 7 to 16. Local business owners of color will be on hand at a new event, the Business Expo, linking students to mentors and careers. The event will culminate with a keynote address by Chin, a Jamaican national and Brooklyn resident who is known for her fiercely political spoken-word poetry.
"The Trailblazers Conference will provide the opportunity to empower students and women of color, and give us a chance to look at leadership development on campus and off," said Latrina Denson, assistant dean of students, who is helping to coordinate the event. "We want to bring faculty, staff and the greater community of color together and provide a way to connect the younger people with mentors and role models in different fields."
The conference is the brainchild of Quanita Hailey FP'14, who will return to campus this year to participate in the annual event that she created.
"I started the conference to provide a place for students to network with each other, to hear from women who are bridging the gaps between community and corporate or from women with an entrepreneurial spirit," Hailey said. "It was a way to showcase women who otherwise would not usually be asked to do workshops or who are overlooked for their contributions to work and life."
The Student Government Association's Students of Color Committee (SOCC) is organizing the event. Michele Cubillo '17 and Shiloh Frederick '17 are SOCC co-chairs.  
"When we first started, the main goals were to bring women of color together and hold spaces and workshops in which we helped empower each other, learn from each other and delve into what leadership can look like," Cubillo said. "This year, the Students of Color Committee has 11 students who work year-round to host events and continue strengthening the conference. It has been the product of the hard work and dedication of students of color who want to help bring more spaces for fellow students of color to learn and empower themselves."