Accountable to accountancy
Accountable to accountancy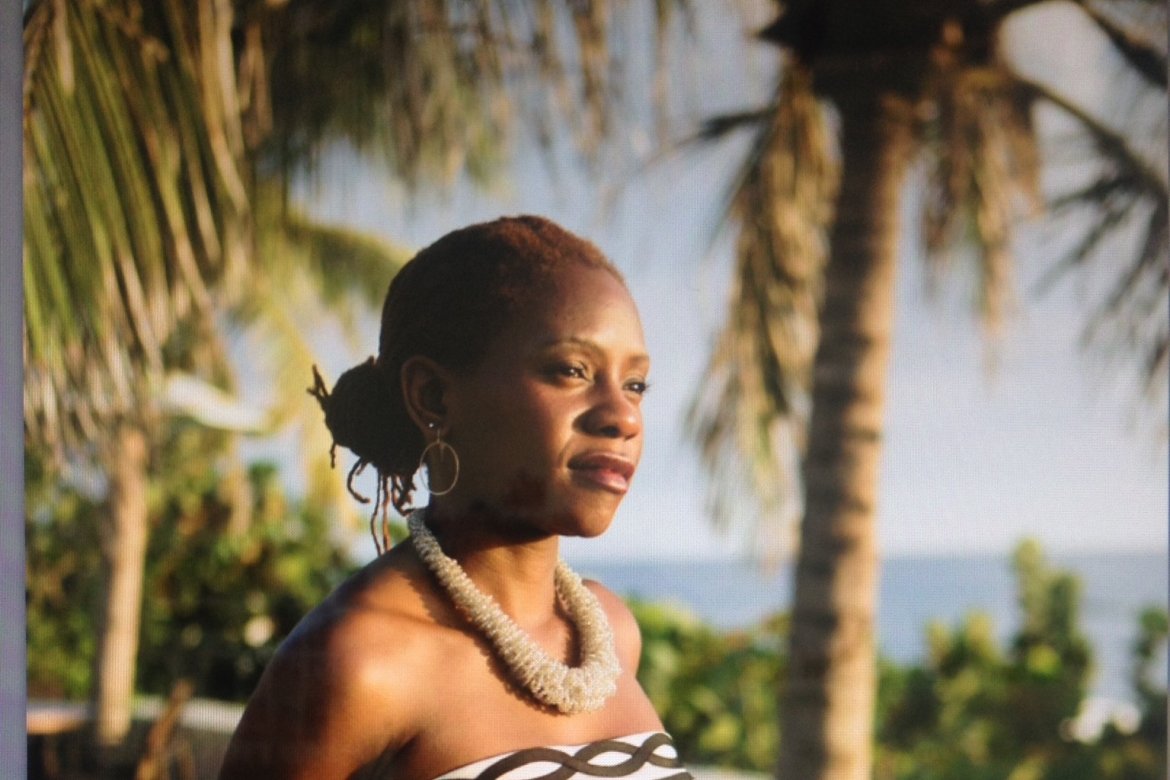 Mount Holyoke alum Rumbi Bweinofa-Petrozzello '94 is the president of the New York State Society of CPAs and the first woman of color to hold that role.
By Sonia Paul
At least once a month, forensic accountant Rumbi Bwerinofa-Petrozzello picks up the same book off her shelf: "A White-Collar Profession: African American Certified Public Accountants since 1921."
The book, a history of Black people in the CPA profession, is both a resource and inspiration for Bwerinofa-Petrozzello '94. She is the current president of the New York State Society of Certified Public Accountants and is the first woman of color to hold that role in an industry where less than 2% of CPAs are Black, according to a 2019 report from the Association of International Certified Public Accountants — and over 90% of partners in big CPA firms are white. 
Part of Bwerinofa-Petrozzello's focus in this volunteer work, she says, is to help make her industry more accessible to people and eliminate any artificial blocks that could stand in their way, including their race and gender.
An immigrant from Zimbabwe, Bwerinofa-Petrozzello credits her experience studying at Mount Holyoke with helping her to develop and maintain her voice and acknowledge the diversity of womanhood. It also reinforced to her what being inclusive looked like in practice. Even though she always knew she wanted to go abroad for higher studies and Mount Holyoke was in her family blood — both her mother and her father's host mother when he had studied in the United States are Mount Holyoke alums — some welcome surprises in the mail after she was admitted helped further validate her decision to attend the college.
These surprises were postcards from two other students from Zimbabwe studying at Mount Holyoke. "It was very, very nice," Bwerinofa-Petrozzello recalled. "And sort of like saying, 'We're really excited. You come find me,' and so forth.'"
The realization that going abroad and stepping outside one's comfort zone could also be a homecoming stayed with Bwerinofa-Petrozzello. While studying economics and math at Mount Holyoke, she became the founding co-chair of the Mount Holyoke African and Caribbean Students' Association. She also joined the group of writers penning postcards to admitted international students. Regardless whether an incoming student was from the same country or from somewhere that had yet to be represented at the College, someone always wrote to them. "It was just trying to proactively create some sort of support for people coming in," Bwerinofa-Petrozzello said.
After graduating at record speed — she finished Mount Holyoke in only two and a half years, she said — Bwerinofa-Petrozzello returned to Zimbabwe to work at a bank. A boss suggested to her that she study accounting, framing it as a stepping stone to a successful career in finance. While she went down that path, several personal challenges motivated her to think beyond her comfort zone again. She didn't really care for her job. She didn't feel like she was fulfilling her purpose in life. Things were stressful, and she started looking for a reset.
That led Bwerinofa-Petrozzello to move to the United States — which she acknowledges was a privilege even despite her stress — where she stayed first with her older brother, who lived in Massachusetts. Then she entertained the idea of living in San Diego, wanting to be in warmer weather. She eventually settled in New York City, attracted to the diversity and the feeling that she could just disappear into the city — which she felt would be helpful to her and which she needed to do for a little bit. She's now lived there for the last 21 years.
Bwerinofa-Petrozzello didn't necessarily think that she might one day be a leader in her industry, but she always knew she had "leadership tendencies." She had been a member of the New York State Society of CPAs, which, like other state societies, both advocates for professionals in the industry and provides resources for them. As she got deeper in her engagement with her professional community, she found herself attending workshops about diversity, equity and inclusion. Reading "A White Collar Profession" also helped her to put things in perspective, despite the work the accounting and other industries need to do to eliminate barriers to underrepresented groups.
"It also gives me a deeper appreciation of where I am today," Bwerinofa-Petrozzello said of the book. "Because a lot of the challenges that were taken on right by women, by Black people and probably other people of color in our profession, made it so that I, in many ways, did not have to think about it like that."
Realizing that others may be looking at her the same way — that it's thanks to her work now that others will have more opportunities in the future — also stresses to Bwerinofa-Petrozzello the weight of being a pioneer.
"I meet incredible people who are CPAs or who are on the path to becoming a CPA, and for me, it's, 'How can I make this easy for you, where all you have to worry about is doing well, like passing your exam, doing your job well,'" she said. "That should be what you worry [about]. You shouldn't have to worry about if somebody's not going to want me in in that space because you know, I'm gay or because I took a nontraditional path."
Her desire to create actionable steps around diversity, equity and inclusion motivated Bwerinofa-Petrozzello to switch her day job even though she's still a CPA; she now works for a data-driven diversity, equity and inclusion consulting company.
She has two key pieces of advice to others encountering their own personal and professional challenges: Become comfortable talking about the challenge, whatever it may be. And be patient with your own process of becoming comfortable.
"Because I think a lot of the difficulty is because of how difficult it is for us to talk about these things," Bwerinofa-Petrozzello said. "Sometimes we're afraid we'll say the wrong thing, and it'll just blow up, or we don't want to admit that maybe we don't know about something, and then we stay silent.
"[But] if we can get past all of those things, and we're able to open up ourselves to sort of celebrating and embracing and including all of us … I think you'd benefit from the strengths of everyone. And that I think is exponential in its benefits and value."