Anh Hoang-Lindsay '06: the tech connection
Anh Hoang-Lindsay '06: the tech connection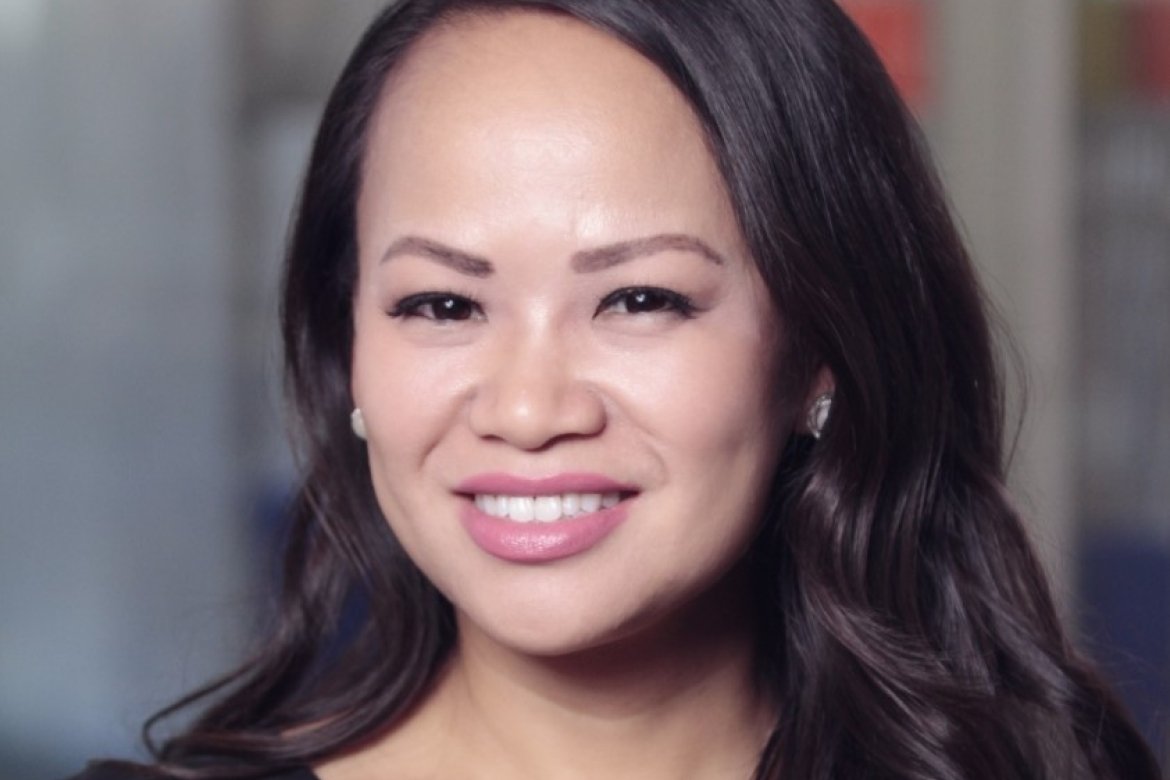 Anh Hoang-Lindsay '06 credits Mount Holyoke with helping her become a biotech executive. Now she uses the College's Gates platform to help others.
As a biotech executive, Ahn Hoang-Lindsay '06 must be selective with where she dedicates her time. The Mount Holyoke community is a priority.
"My volunteering for the College is very personal. It opened up many opportunities for me," she said.  
After graduating, Hoang-Lindsay received her doctorate degree in material science engineering from Vanderbilt University and did post-doctoral training in biomedical engineering at Harvard Medical School/Massachusetts General Hospital. She is now the chief scientific officer for the biotech firm Sofregen.
"A good portion of how I arrived here as a biotech executive is because of the College community. It opened up doors for me," Hoang-Lindsay said.
The recently-launched Gates platform has made volunteering easier for Hoang-Lindsay. The Gates is a social network connecting alums and students, allowing them to grow their professional networks, connect through common fields and interests, share employment opportunities and pose discussion questions to the community. 
She recently shared her experience as a woman in biotech for the first Gates Career Chat, "Authentic Leadership in Biotech," with Jodie Morrison '97. She is also a member of the Gates task force, a small group of students, staff and alums that bring perspective from their unique areas and experiences to help inform processes and procedures relating to The Gates.
The Gates now offers the chance to stay in touch with students to help their career trajectory.  
The Gates platform is impressive, she said. It's more than just a career-focused social network like LinkedIn because it's personalized for Mount Holyoke students and alums. "It was nice [it launched] during COVID-19, since people were already so used to working digitally," she said.
Even before the launch of the Gates platform, Hoang-Lindsay helped students and recent graduates find their way in the competitive field. She also serves on the Career Development Center's advisory committee.
Teaching students to give back to their alma mater and their communities in some way is important, Hoang-Lindsay said. While fundraising is vital, there are other ways to get involved, including volunteering and mentoring. "They are forms of outreach. I encourage students to mentor too," she said.
Aside from her volunteer work for the College, Hoang-Lindsay is a lecturer in the department of biomedical engineering at Tufts University. She serves on the Medtech Advisory Group at the Massachusetts Biotechnology Council and the steering committee of the MassMedic Ignite program.