Announcing the new Pronouns Policy and a scholarship in honor of Native and Indigenous communities
Announcing the new Pronouns Policy and a scholarship in honor of Native and Indigenous communities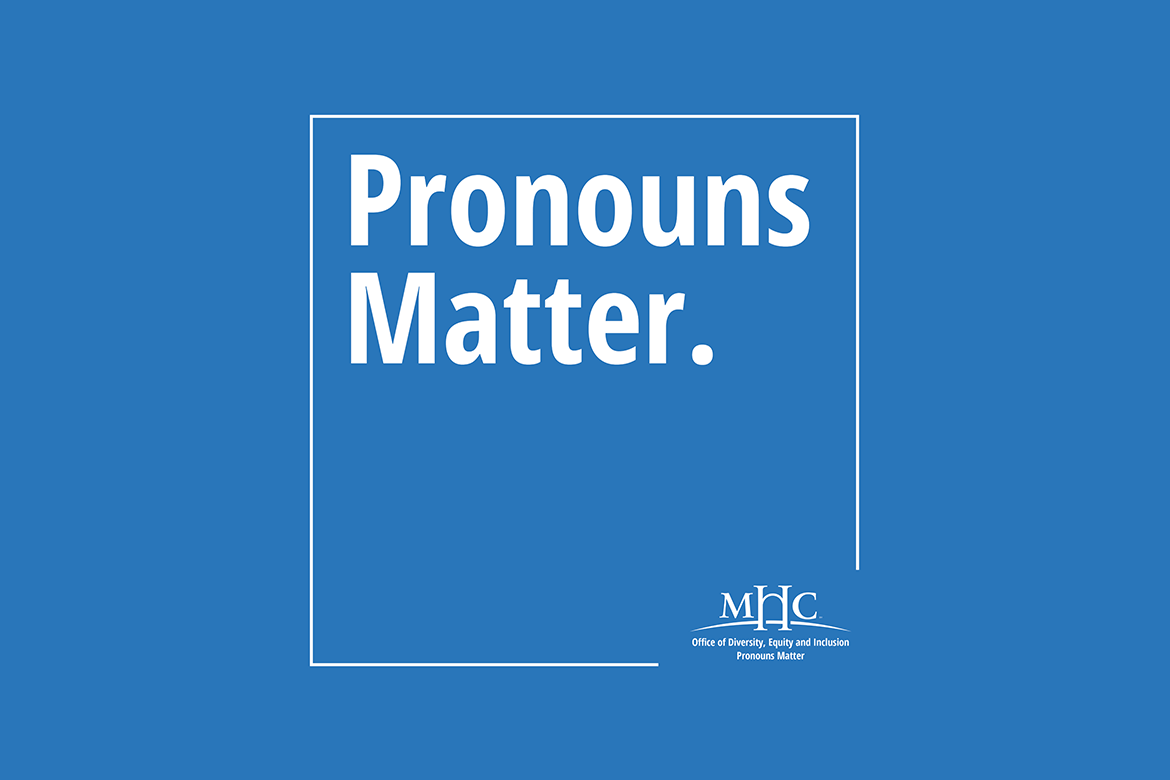 VP for Equity and Inclusion Kijua Sanders-McMurtry shares the new Pronouns Policy and a scholarship in honor of Native and Indigenous communities.
Dear members of the Mount Holyoke community, 
November is an important month of recognition and visibility as we celebrate both Native American and Indigenous Heritage Month and Trans Awareness Month. I write to share two important announcements related to the commitments Mount Holyoke College made in our Anti-Racism Action Plan of 2020.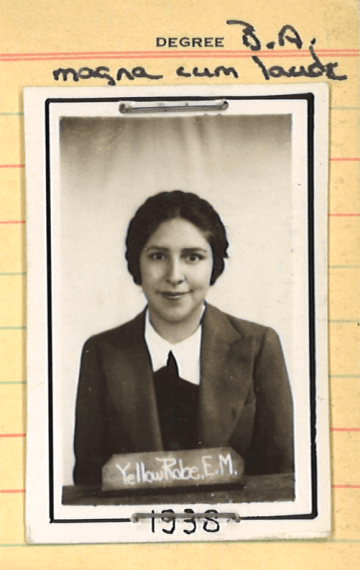 Mount Holyoke scholarship in honor of Native and Indigenous Communities
Beginning in the fall of 2023, the College will award two full-tuition scholarships to students who are Native American, American Indian and Indigenous or who have demonstrated a commitment to Native American and Indigenous communities and their sovereignty. We believe this important effort is critical to our ongoing work to redress our past histories of participating in harmful practices against Native peoples.
This scholarship is one effort among many that have yet to be realized and was born out of the activism of students in the Indigenous Cultural Student Association and the work of the History, Legacy and Memory Task Force, which included a subcommittee — named Indigenous Histories, Legacies and Student Support — that was co-chaired by Latrina Denson, associate dean of students and executive director of the Office of Community and Belonging, Rachel Beth Sayet, Five College Native American Community Development Fellow, and myself. We are grateful to the committee for its work on creating this scholarship. 
Mount Holyoke College Pronoun Policy
Our work toward justice is an intersectional movement. We continue to transform our policies, practices and programming in a manner that supports the diversity of our campus community and ensures that our efforts toward equity and inclusion are actualized. 
As we seek to live into our identity as a women's college that is gender diverse, I am also excited to announce the College's new Pronoun Policy. Beginning today, we will soft launch a new field that will allow individuals to choose from a set of pronouns in my.mountholyoke.edu. I am grateful to so many, but I especially want to acknowledge that this system was developed in partnership and collaboration with the Affirming Practices for Trans and Gender Nonconforming (TGNC) People Working Group and through the hard work of staff in various departments, particularly Library, Information and Technology Services (LITS). We welcome your feedback on the Pronouns Policy, and as with our Chosen Name Policy, we will continue to review its contents to ensure that it is meeting the needs of our community members. 
Upcoming events and programming
Each day I am reminded of the work of activists who fought for gender-based justice in spite of the significant obstacles they faced on their journey. Suffragists were inspired by the Haudenosaunee (Iroquois) women whose legacy of self-sovereignty included agency over their bodies and minds. 
As Native women, they lived in a culture free of gender-based violence before the impacts of colonialism challenged the ways of life for so many. We are also reminded by scholar Robin Wall Kimmerer that "linguistic imperialism has always been a tool of colonization, meant to obliterate history and the visibility of the people who were displaced along with their languages." At Mount Holyoke, our work toward gender-based equity for ourselves and in the world has evolved over time as we consider the activism of our TGNC foremothers who refused to be silenced in the face of harassment and violence. 
Their names are now familiar to us, and every November, we celebrate the legacies of Marsha "Pay It No Mind" Johnson and Sylvia Rae Rivera who both blazed a trail for us to follow. This year's Trans Awareness Month events recall their work of creating a world where all can live out a vision aligned with Sylvia's words: "Never be ashamed of who we are." 
Our work toward justice is an intersectional movement.
We began our annual Trans Week of Remembrance, Resistance and Resilience with "Alchemy's Invention: Materializing Memory as Magic," a conversation co-hosted by Mount Holyoke professors Sarah Stefana Smith, Vick Quezada and Ren-yo Hwang. We will host our annual Trans Day of Remembrance on Thursday, November 17, from 5:30 pm to 7:30 pm in the Jeannette Marks Cultural Center with special guest facilitators, including alum Chelvanaya Gabriel '97. The Jewish Student Union has coordinated "Jewish Mysticism: Relationship Dynamics and Queerness" with Molly Leibowitz on Sunday, November 20, from 3:00 pm to 4:00 pm in the Eliot House. A focused session entitled "Queer and Trans Inclusion in the Classroom and Workplace" will be facilitated by Nick Daily on Tuesday, November 29 at 12 pm. We are also hosting a special listening session focused on TGNC students' feedback regarding the Pronoun Policy that will be facilitated by LGBTQ+ Community Outreach Coordinator Nohelya Zambrano Aguayo '21 and consultant Gabe Hall on Tuesday, November 29, at 7 pm via Zoom. Additional listening sessions for all community members will take place throughout the month. Please continue to check the College's events calendar for more details as they become available. Additionally, we offered a Pronouns 101 training session yesterday and a captioned recording of this session will be made available at a later date.
The work of students who founded MHC's Gender+ student organization has been revived, and we are proud to support their efforts to create affirming spaces for TGNC students along with the Jeanette Marks Cultural Center and the Counseling Service. In early December, the College will welcome alum Addison Beaux '99 for a special conversation and reflection with Interim President Beverly Daniel Tatum on the activist movements that led to the founding of the Jeannette Marks Cultural Center and the Asian Center for Empowerment. Student's cross-racial solidarity movements have been documented by College Archives and Special Collections and were presented at our annual Building On Our Momentum (BOOM!): Community Day at a panel entitled "Showing Up: Reflections on Student Leadership, Activism and Coalition Building." 
I am also excited to share that our ongoing co-curricular programming aimed at building upon the knowledge and celebrations of Native American and Indigenous people will provide many opportunities for engagement throughout the month. Earlier this week, we hosted a virtual talk with Dr. Jus Crea Giammarino entitled "Return to the Sacred through the Healing Ways of Our Ancestors." It explored the healing powers of the natural world — including water, soil and plant medicines — throughout the life cycle, as she reflected on her Penobscot culture and shared her work as a naturopath. We will make a captioned recording of this event available to the campus community. An important in-person gathering featuring Inuk artist, poet, writer and activist Ella Alkiewicz entitled "Safe to Heal" will focus on creating restorative spaces to support Native and Indigenous trauma survivors. Throughout the month, the Zowie Banteah Cultural Center will continue to host events and community hours for Native students to be able to gather and support one another, building upon the distinctive legacy of alum Zowie Banteah '96. She, like so many activists before her, envisioned a world where freedom and hope could thrive in spaces we create, places of acceptance, affirmation and support. I am eternally grateful for their freedom dreams and for the opportunity to work toward them alongside each of you. 
In community, 
Kijua