The archetypal Mount Holyoke student? There isn't one.
The archetypal Mount Holyoke student? There isn't one.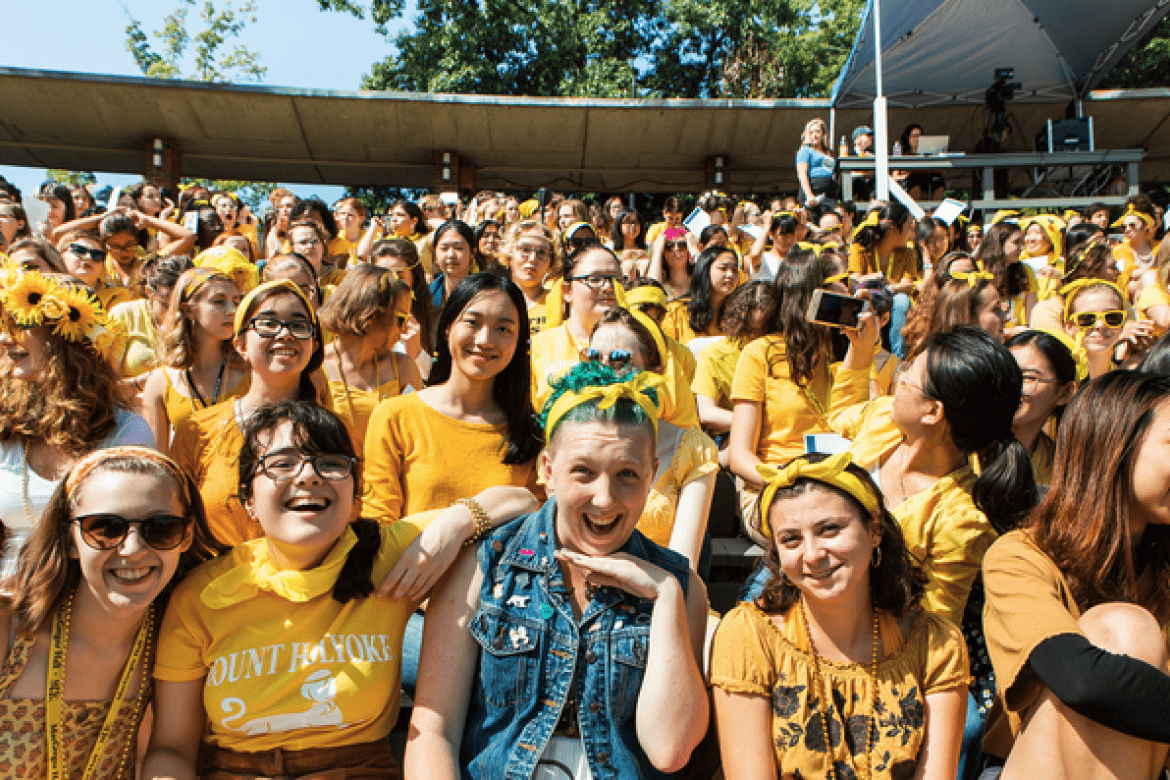 Cory Mahlstedt '20 discusses fitting in at Mount Holyoke.
Olivia Vejcik, 2020 class board president, gave a compelling speech during the 2019 Convocation. Amid all the noise, color, heat and excitement, one particular remark struck a chord with me. She said, "Resist any pressure you may feel to fit in."*
What? Perplexed, I spun around to my friend and genuinely asked, "How do you fit in at Mount Holyoke?" I don't know how one can; I don't know how one can't. And this paradox is what makes the College so fantastically right for so many students.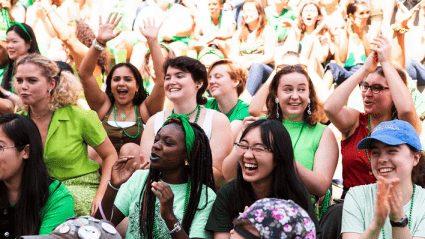 I was born and raised in a quaint, quiet Connecticut town with virtually zero diversity. All my classmates and peers were just like me: We were raised in the same culture, had the same political and religious beliefs, were of the same race, and shared nearly the same hobbies and interests. We were sheltered by our matching narratives. Simply put, I fit in.
When I was touring colleges as a prospective student, I'd look around each campus and try to identify students who seemed like me. At that time, I was on the hunt for a school where the student archetype was similar to how I identified and viewed myself. I wanted to ensure I'd fit in.
When I toured Mount Holyoke's gorgeous campus one day in October, however, I couldn't quite pin the student archetype. The student body seemed so much more fluid and dynamic than other places. And, I realized, I liked that. A lot. I could sense that the diversity on campus fueled students' ingenuity, leadership, empowerment and passion for education. I was excited to learn from and connect with such a group.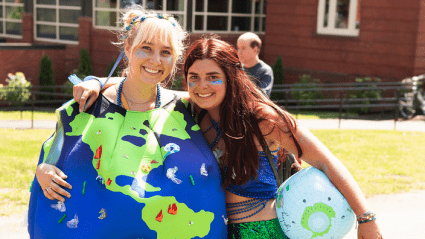 Since I started school here, I've befriended people from all walks of life, with various interests, talents and passions. People who hold fascinating, diverse narratives to listen to and learn from. Athletes, hippies, artists, political activists, poets, musicians and any other label you may identify as is represented here — there truly isn't one archetype. We have myriad clubs and orgs, too, ranging from the fencing team and the film society to Model UN. We have students from Pakistan, Lebanon, England, Sri Lanka, South Africa, Germany and too many others to list.
Before Mount Holyoke, I hadn't recognized the importance of diversity because I'd had so little exposure to it. I effortlessly fit in with those who were similar to me and understood me. At Mount Holyoke, my classmates and I may not understand each other and we may not be just like each other, but such diversity is a powerful and meaningful teaching tool. It creates an environment where we're able to educate each other on our differences and share our experiences.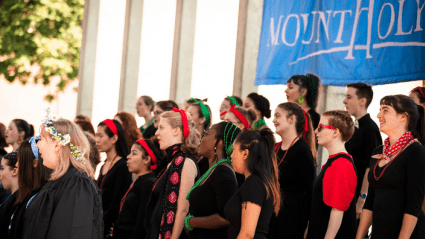 At Mount Holyoke, whoever you are, you will find your crowd(s). You will find home and family on this campus. You'll discover new interests and talents and feel welcomed and accepted by social groups that afford strong friendship, passion and personal growth. You won't feel pressure to change. But you will be encouraged to grow.
"[College] is a place to celebrate the person you are becoming and the person you have become," said Vejcik. Mount Holyoke is a mosaic of diverse, intellectual and driven students pursuing their passions. While we find ourselves "fitting in" to subgroups, somehow we also all fit together. Convocation itself represents and reflects the unity of our differences and celebrates the community that we all are welcomed and accepted into. Convocation is just one great, colorful, rambunctious gathering of welcoming. 
So here's my tip on how to fit in at Mount Holyoke College: Be yourself. Be open-minded. Follow your passions. Most of all, be kind.
---
*It's worth noting that in my state of puzzlement, I missed Vejcik's full remarks: "Resist any pressure you may feel to fit in. The person you are is what got you into college. Do not change it to fit some perceived notion of who you think you should be to stay in college." So the thoughts and reflections above were especially crafted for all those in attendance who heard the first bit and may have missed the context that followed!
Is Mount Holyoke right for you? Learn more