Bahia Marks '15
Bahia Marks '15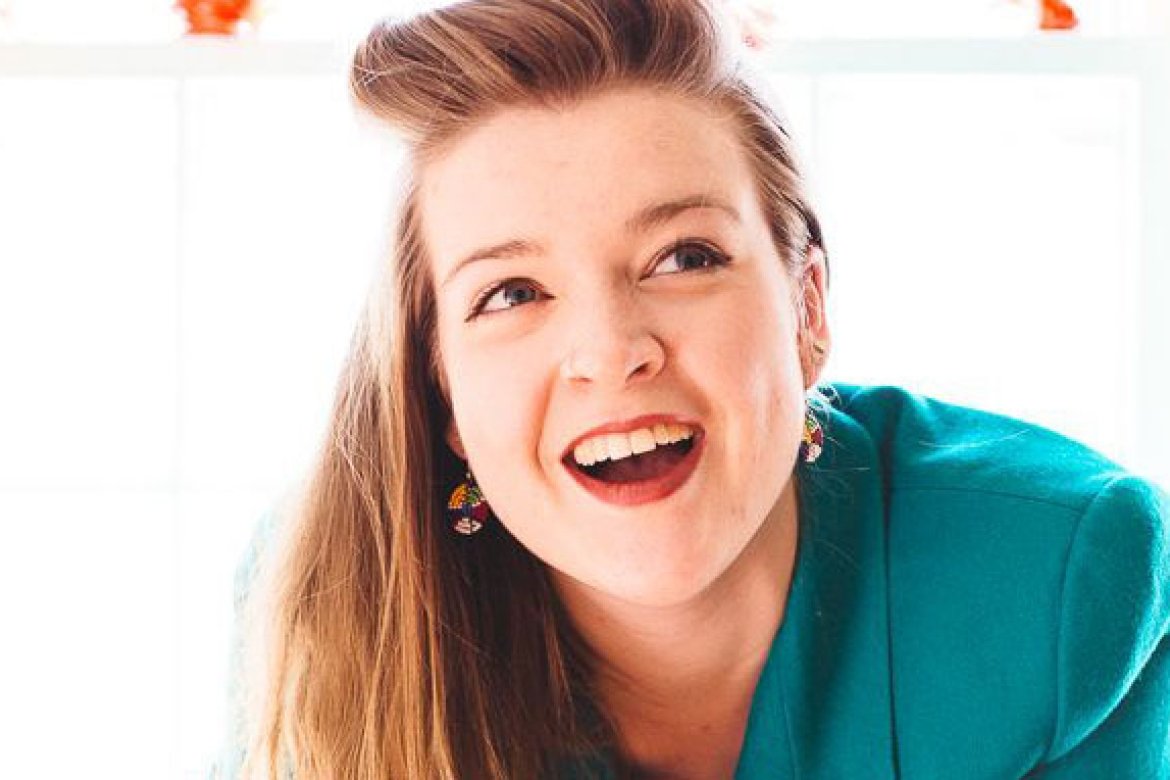 "At Mount Holyoke I've seen women take charge and create beauty from nothing but an idea. The capacity to impact change is immense. Be bold, be brilliant."
Hometown: Cape Town, South Africa
Major: Architectural studies
Minor: Nexus in development studies
Campus involvement/activities: Office of Religious and Spiritual Life, architectural studies liaison, Junior Youth Spiritual Empowerment Program.
What are you most proud of accomplishing at MHC? The abilities to prioritize and to find the things that make you tick are extremely important. I am proud to leave MHC knowing that I've challenged myself to the utmost of my capacity, found what makes me tick, and learned that however hard things might seem, there is always hope.
Favorite course that you thought you might not like: All MHC classes are quite exciting. I don't think I ever took a class I didn't like or want to take. However, Serin Houston's class Cities in a Global Context was a surprise. Geography is exciting! Who would have thought? (Not I.) Professor Houston loves what she does and that translates into every discussion and presentation. Another class that heavily impacted my life was Naomi Darling's Introduction to Environmental Architecture II. In our first class, Professor Darling asked us to design a solar clock with only one restriction: We had to be able to build it at full scale. That freedom was mindboggling and challenging. We could build absolutely anything! My mind was blown and it was here that I started to question my views of the built environment.
Best takeaway from internship or research experiences: Last summer, I traveled to the hinterlands of Guyana to assist Gabriel Arboleda, a professor at Hampshire College, with carrying out a series of evaluations for the first lower-income housing program offered to communities in the hinterlands. This experience deeply shifted my understanding that architecture can be a tool of social transformation and a means of combating injustice. Not only is architecture a complex problem-solving mechanism, but it also has the capacity to enhance the empowerment and agency of individuals, communities, and institutions.
Post-graduation plans: In July, I will be starting a year of service for the Baha'i faith in New York City. Service to humanity is an important aspect of the teachings of the Baha'i faith. While serving others is embedded into every aspect of life, dedicating a short period of my life to a community-building process is something I've always had a desire to do. Part of this involves participating in the Junior Youth Spiritual Empowerment Program, which works with the moral education of youth. During this year, I hope to investigate how to use architectural and design skills to help individuals and communities realize their innate capacity for expression and empowerment.
What you'd tell a prospective student about MHC: Mount Holyoke is such a wonderful place to learn how to become comfortable with being uncomfortable. There will be so many moments that will challenge you, pushing you to think differently. Cherish them. Own them. Make these moments yours. At Mount Holyoke I've seen women take charge and create beauty from nothing but an idea. The capacity to impact change is immense. Be bold, be brilliant.