Bringing the past into the future
Bringing the past into the future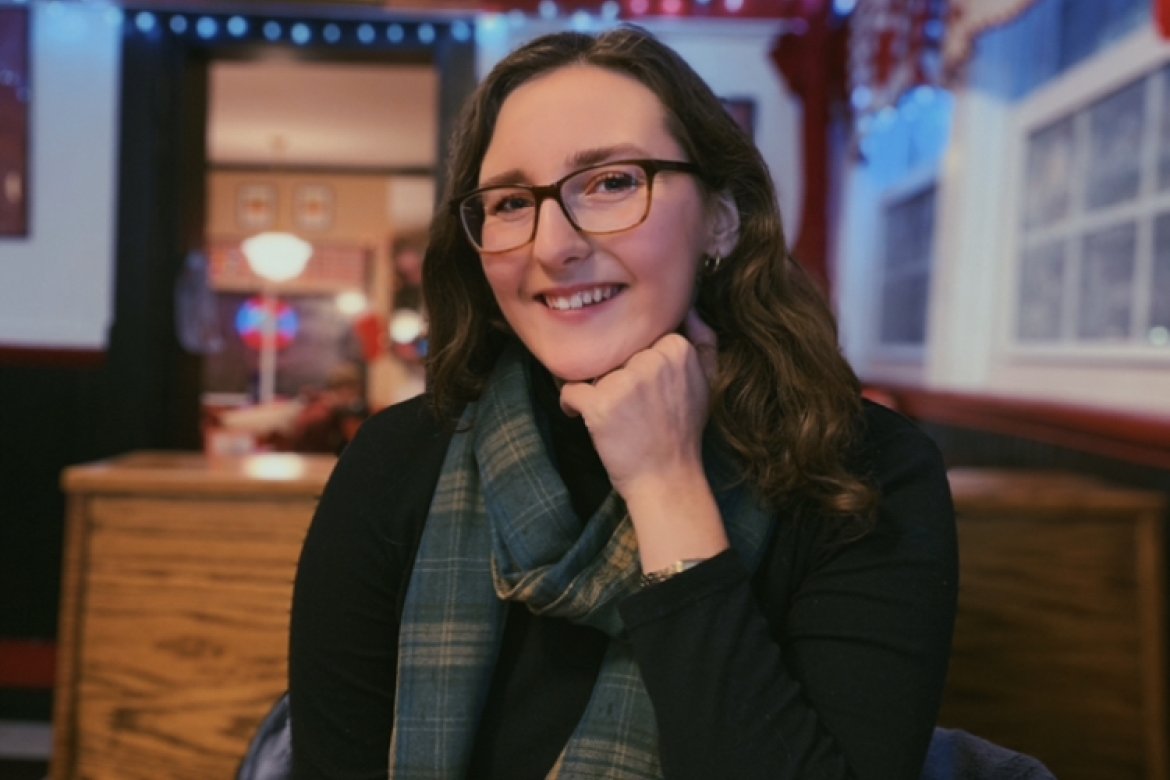 Mount Holyoke sophomore Alexya Lee was honored by the Girl Scouts for researching the lives of enslaved people on a school property in Tyngsboro, Mass.
It's easy to forget the history of the ground we stand on — and sometimes we are encouraged to ignore it completely. But Alexya Lee '23 of North Chelmsford, Massachusetts, knows it is our duty to personally look into the past and bring the findings into the light.
In fall 2019, Lee won a Gold Award from the Girl Scouts of Eastern Massachusetts during her first year at Mount Holyoke College. This is the highest award a Girl Scout can earn, meant to support work that has a significant community impact. It was granted to Lee to conduct research on enslaved people who used to inhabit the property of her alma mater, Innovation Academy Charter School in Tyngsboro, Massachusetts.
The project was recently featured in The Boston Globe. Lee and her collaborators discovered physical artifacts as well as historical records. This includes magazine ads "seeking [a] runaway slave," notes of an enslaved child as young as 5 years old, and information on others who served in the 7th Massachusetts Regiment during the Revolutionary War, only to be forced back into slavery afterward.
"My initial reaction [to the award] was more that I felt kind of bad that the other people who worked on the project with me didn't get the same recognition," Lee said. "I did it with my friend Jack Turner and another friend, Katharine [Hinkle], who was my advisor for the project."
In high school, Lee, now a geology and politics double major, was surprised to discover that her teacher Katharine Hinkle '02 was an alum of her top-choice college and had studied geology. For her senior project, Lee worked alongside Lauret Savoy, professor of environmental studies, who happened to be Hinkle's advisor during her time at Mount Holyoke.
"I originally wanted to major in environmental studies but I took a geology course first," Lee said. "I've always been kind of afraid of geology, by the math and science required, but I liked this subject more. And I like having my desk full of cool rocks that I find. It's also important during the current climate crisis to have a thorough understanding of this type of work." 
Lee takes "furious notes" of her interests and work through journaling, especially during the pandemic. To satiate her personal interests in archiving, she serves as a student guide at the Mount Holyoke College Art Museum. She is beginning to learn more about Mount Holyoke's geographic history as well, including the discovery of the Podokesaurus holyokensis and the loss of the original fossil during the 1917 fire at Williston Hall.
"The pandemic is going to change how archival research is done a lot. The archives will probably be more digitally-based," Lee said. "I preferred hard copies of things but so much communication is done online now. There will be more of an interest in small, personal items — the little things that have big meaning to them. For example, I would absolutely include my notebooks in the museum of my life."
Lee is interested in pursuing a master's degree or a doctorate in a geology-centered subject. But she also has plans to keep up with art and its overlap with her primary field.
"People need to understand that 'the way things are' is not all we should be doing still," Lee said. "Even, for example, the way some museums choose to place artwork — shoving some works to the corner and putting others on display. It matters what you choose to show first and it speaks to what we hold in higher esteem and what we devalue."