Caroline Griep '86: Connecting through music
Caroline Griep '86: Connecting through music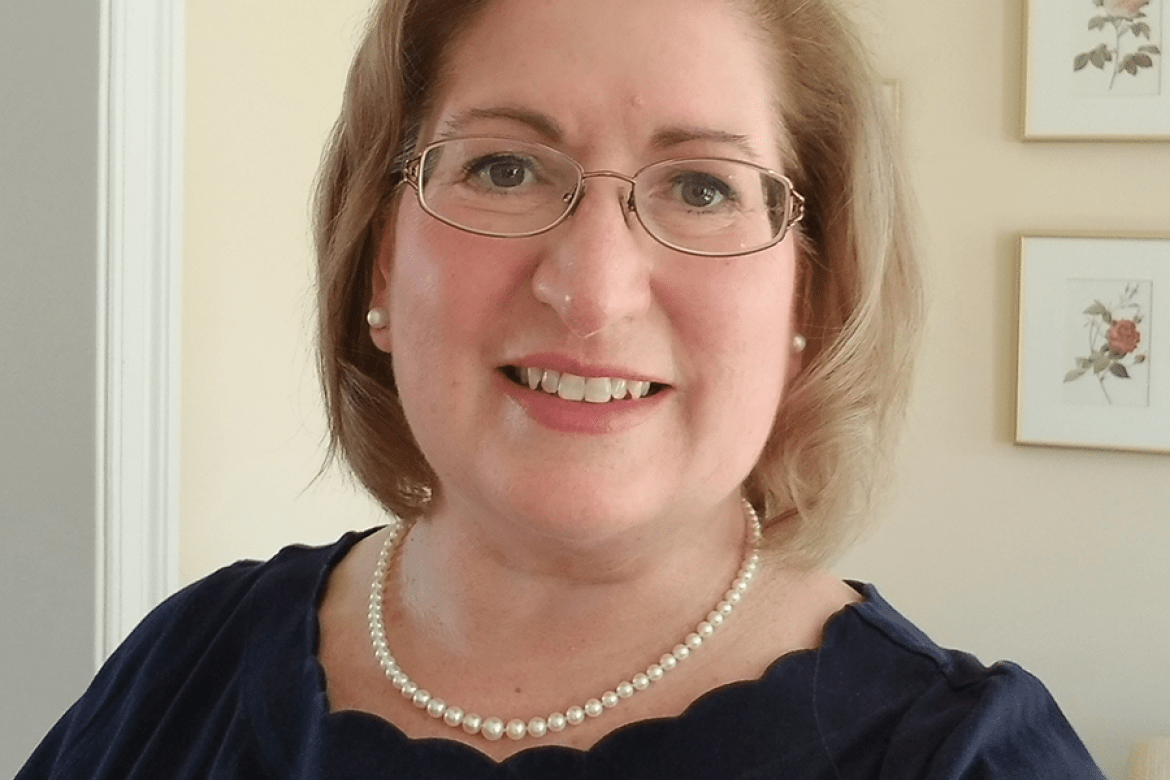 For Caroline Griep '86, music connects her to students and alums across generations.
Mount Holyoke College is always top of mind for Caroline Griep '86.
"There's not a day that goes by that the College doesn't touch me in some way," the Marlborough resident said. 
Her four years at the College were so transformative that she feels the need to give back.
"That's why it's so important to give back so others have the same experience I did."
Griep knows that anyone can have an impact, from writing a check to serving on a committee. The best way to identify how you can give back is to ask, what can you offer? And, how can you offer it?
Griep is especially proud of chairing the Alumnae Association's Internal Achievement Awards Committee, which honors alums who have volunteered their time to support the Mount Holyoke community. 
"Just hearing Mount Holyoke College women talk about each other is amazing," she said. "Having them break down into tears and saying, 'I thought no one knew what I was doing' is so worthwhile. We don't toot our own horns as women, so recognizing someone's commitment is incredible."
As a volunteer with the College and the Alumnae Association, she sees people give back in so many ways. "Seeing the number of volunteers who give back in some capacity is astonishing."
Aside from chairing the Internal Achievement Awards Committee, she is also president of the Mount Holyoke V8s (Victory Eights) alum affiliate club. 
"I've just loved hearing from V8s from every generation saying how much being a V8 meant to them. It's also great to keep a connection to the student group, which has been just lovely," she said. "For many, the primary connections are not always to a class or a geographic club, so finding out what those affiliations are and creating ways to strengthen those ties are just another way of bringing people back."
She's already planning the V8's 80th reunion in 2022 –– along with the other work she's doing for her class and the Association.
Griep is happy to invest so much of her time supporting Mount Holyoke.
"I'm grateful for the unparalleled experience," she said. "That's why I do it."