Crafting a full life in the arts
Crafting a full life in the arts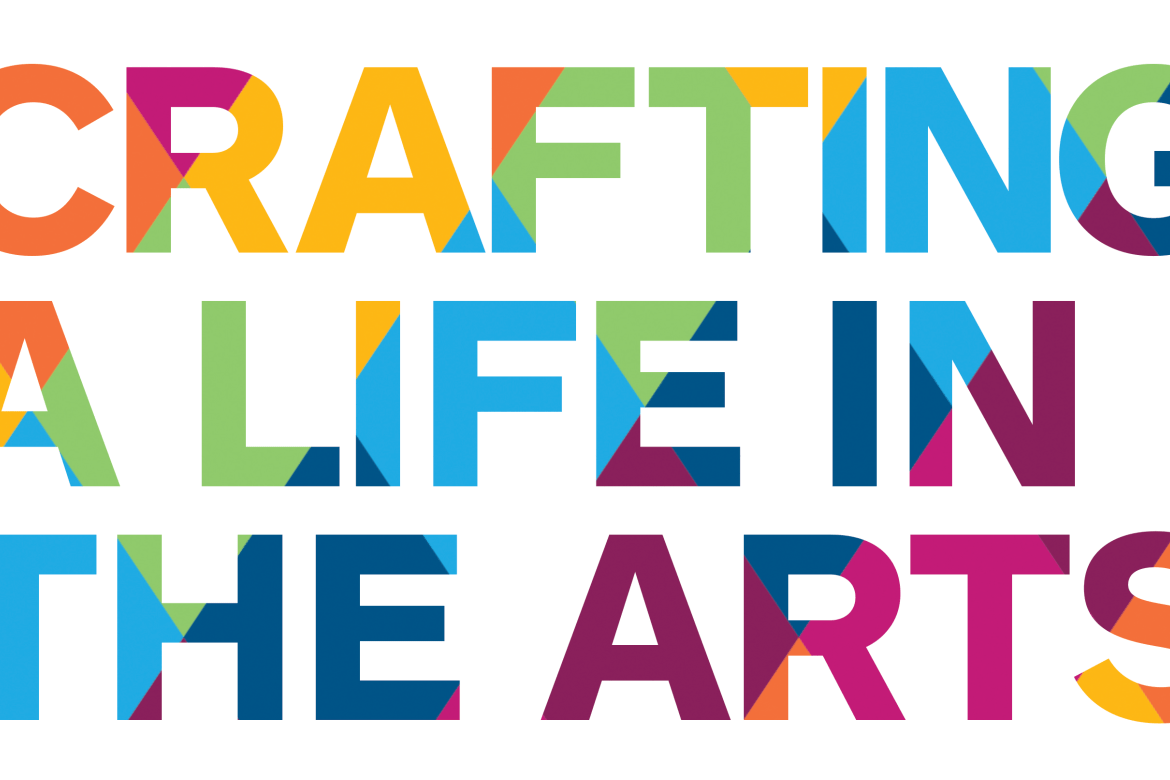 Mount Holyoke's event Crafting a Life in the Arts shows students that the COVID-19 pandemic shouldn't deter a sustaining life in the arts.
The COVID-19 pandemic has upended many aspects of life, but one facet it shouldn't deter is creating a sustaining life in the arts. 
That's the message that the InterArts Council,  in partnership with the Career Development Center, wants to impart to Mount Holyoke College students and alums as it holds the 10th Crafting a Life in the Arts event. The InterArts Council is made up of faculty and staff associated with the arts at the College. 
The biennial event is normally an in-person conference for students of all majors to connect with alums working in the world of the arts. This year, the event is a virtual, campus-wide dialogue with alums who are established and emerging artists. 
Holding Crafting a Life virtually will not only keep participants safe, it will also allow for more inclusivity than an in-person event. 
"We're going to have two panels at different times, one in the morning and one at night, so it will allow students and alums all over the world to be able to attend," said Andrea Lawlor, Clara Willis Phillips assistant professor of English and chair of the InterArts Council. "The roundtables will also be recorded for students to access later." 
Alums who will be speaking at the event include Danielle Monique '18, the founder and editor in chief of Stellium literary magazine and a Master of Fine Arts candidate at the University of Minnesota. Fatima Cadet-Diaby '16, founder of Loline Stage & Film, a hybrid film/television and theater production company, and a student of film, television and media management at the Sorbonne, is another of the 10 speakers.
Monique, who was an English and Africana studies double major, remembers the useful advice she got when she went to her first Crafting a Life in the Arts event. 
"I don't remember specific jobs alums were talking about, but I remember people saying that their career paths were also kind of wonky and not linear, and I thought that was hopeful," she said. 
She hopes to bring that reassurance to current students who attend the event. "It would be really great if I could tell at least one person, 'You're doing fine, you don't have to create your life or career a specific way,' or 'It's fine to start one thing and change your mind later.'"
Cadet-Diaby, who was a theater major and a music minor, attended the event "basically every single time I could have," she said. She was impressed by the way that alums were able to carve out careers and life paths for themselves.
"It was a great way to see how there were alums who actually were able to forge careers for themselves in the arts, regardless of if they studied theater at Mount Holyoke or if they studied English literature or French. They were entrepreneurs and creative and optimistic." 
Crafting a life in the arts is meant to be holistic, not only about one's career. Alums will also talk to students about finding a supportive arts community once they've left Mount Holyoke. 
"One of the things that the students often have a lot of questions about is finding community. Such as if they're a person of color in a white art scene, for instance. Fostering community is an important part of Crafting a Life in the Arts for people from marginalized communities," Lawlor said. 
"When I first got to France, I really struggled with the idea of finding community," said Cadet-Diaby. "As a foreigner I didn't know a single person here. I really wanted community in the theater realm."
Cadet-Diaby, who is Black, found a theater community but it wasn't as diverse as she would have liked. "I made a vow to myself to be more inclusive in my projects and to actively recruit people from different backgrounds. That, to me, was really important — to figure out what type of community you're looking for and to seek that out, regardless of the obstacles." 
Monique, who is Black and queer, echoed that living an arts-focused life can help strengthen community ties. 
"The literary magazine that I'm making has helped me with finding community, because there are Black queer and trans people everywhere, you don't have to lock down on one city to find it," she said. "The magazine has connected me to so many different people that I wouldn't have found otherwise. Carving out your own space really helps." 
Lawlor has great hopes for this Crafting a Life in the Arts and for the students who attend.
"I'm excited about the new possibilities opening up in the arts, change created by the Movement for Black Lives and other social movements. I'm excited about the possibilities for connection we can find even in this pandemic," Lawlor said. "My hope is that students leave Crafting a Life in the Arts with a sense of what life is like for recent graduates in the arts, and a feeling of possibility about their own futures."