Deforestation in Azerbaijan and the value of sociology
Deforestation in Azerbaijan and the value of sociology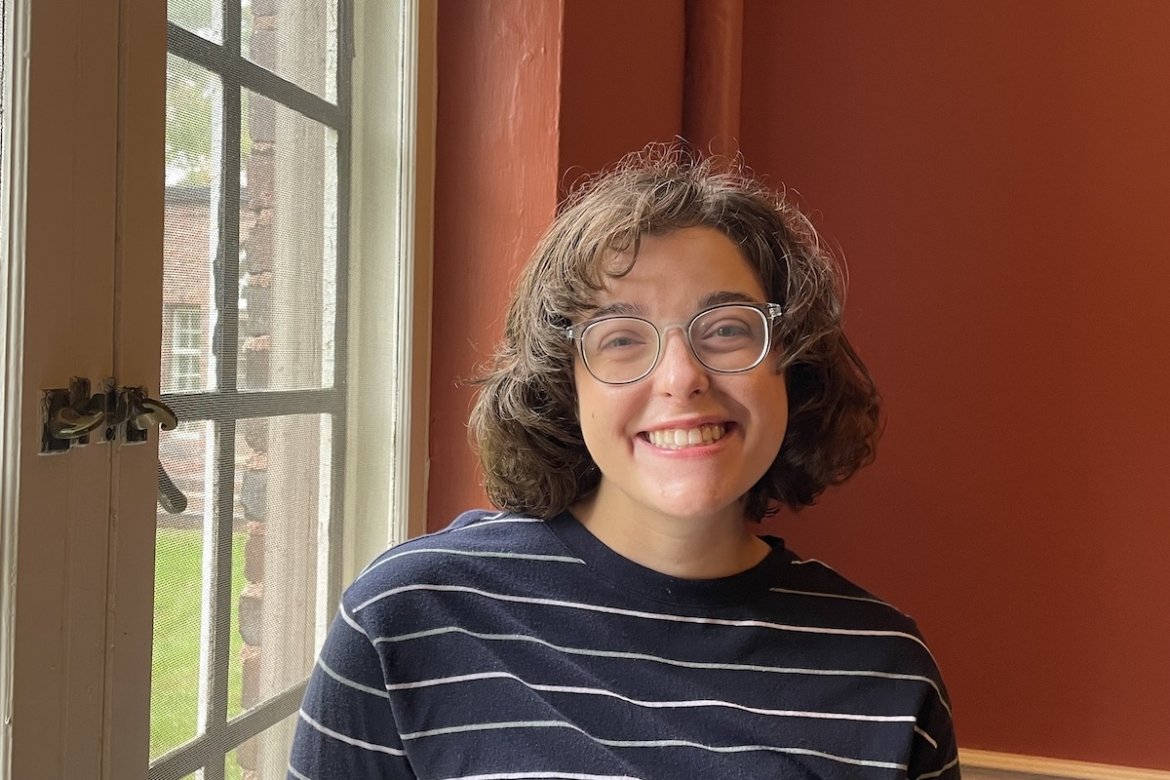 Tessa Ballard's sociology research background helped her trace the history of deforestation practices during a forest research internship in Azerbaijan.
Tessa Ballard is blunt: She had no idea where Azerbaijan was until last year. But that changed after she began a summer internship with the World Resources Institute (WRI), supporting the international nonprofit's Global Forest Watch project. The focus of Ballard's 10-week forest research internship was to uncover the root causes of deforestation in Azerbaijan and propose solutions that could inform WRI efforts in the country, which is at the edge of Eastern Europe and Western Asia.
For Ballard, a senior sociology and environmental studies double major, "it was a really satisfying research experience." But it was not because the causes of deforestation and ways of preventing it are simple. To the contrary, Ballard's experience at WRI challenged her assumptions about why people do the things they do. She realized that deforestation in a place such asAzerbaijan involves long-standing subsistence practices — and that changing those practices is a complex process. 
"It opened my eyes, in both of the fields that I work in, to how problems are solved," Ballard said. "I used to think there was a clear solution to everything. But there's not, especially when people are involved."
Working with WRI staff — remotely because of COVID-19-related precautions — Ballard dove into research to understand why people cut down trees in Azerbaijan and the effectiveness of the country's forest protection laws. Her sociology research background quickly proved valuable by helping her trace the history of deforestation practices.
"A big question in the field of sociology is, 'Why do people do the things they do?' So why do people cut trees down? Often it's because they don't have fuel — there are areas in Azerbaijan where people don't have access to oil and other fuels," she said. "There's a strong history and tradition of going into the woods for fuel that ties back to culture and history."
At the end of her internship, Ballard proposed a three-prong strategy to prevent deforestation in the country. She recommended increasing community involvement in deforestation efforts, providing financial incentives to engage more people in replanting programs and establishing a forest monitoring system to ensure such programs succeed.
The big takeaways for Ballard? "You have to have an open mind when addressing problems," she said. "My sociology classes helped give me that framework, and my research on Azerbaijan solidified it. You can't immediately judge someone just because you don't agree with their actions — you have to take a step back. People usually do things because they have to." 
Now back on campus for her last year at Mount Holyoke, she thinks all students should take at least one sociology class. "I've had fantastic professors who've made me ask fantastic questions," she said, giving her fresh ways of thinking about and looking at the world. "If you're dealing with people and communities, you're going to end up thinking in sociological terms in certain ways. I honestly think everything ties back to sociology."
As she looks back on her experience at WRI and looks ahead to life after graduation, Ballard has no doubt that what she has learned in the sociology department will be relevant in the working world. "Some people leave college saying they won't use anything they studied in college. I know I will."
Written By

Jeremy Gantz
Published