The Language in Food
The Language in Food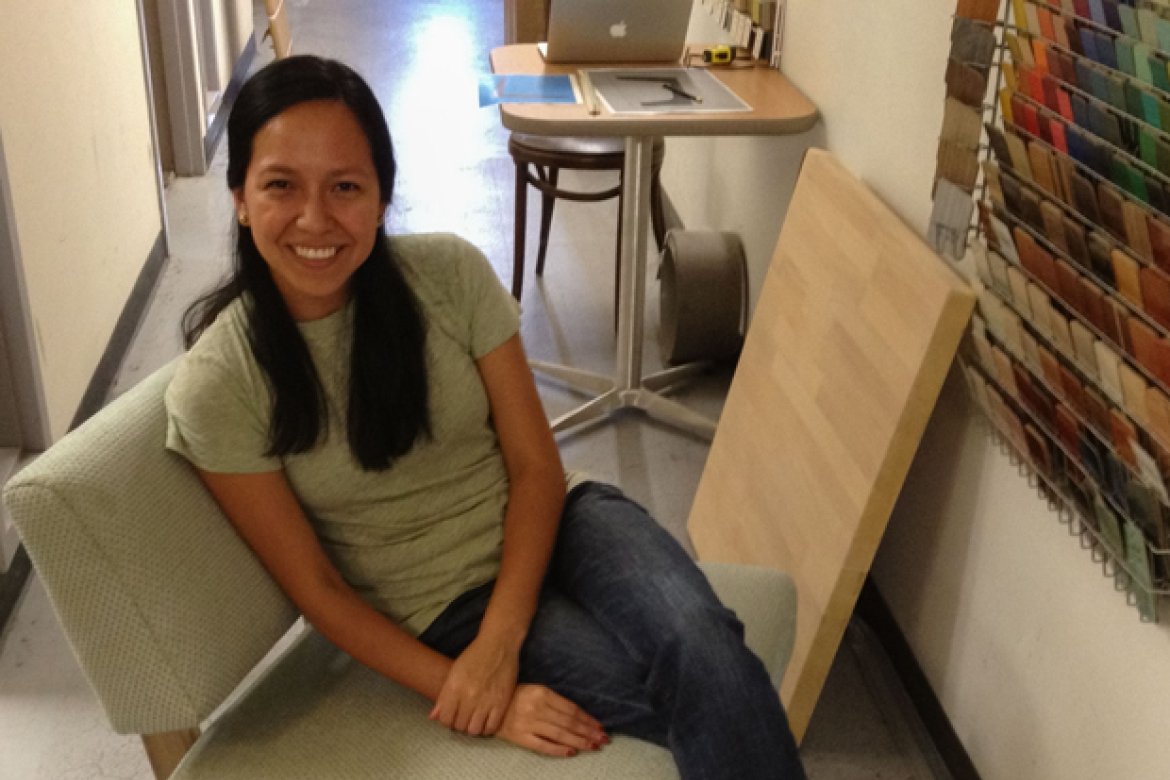 My fluency in Spanish, French and Italian allows me to support my business in sometimes unexpected ways.
Major: Romance Languages
Fifteen years in the retail design industry is not what comes to mind when you decide to major in romance languages, as I did at MHC. But that's what I've gone on to do after leaving the college, and that education has absolutely helped me professionally. Beyond the unspeakable value of my liberal arts education, languages have come in so handy! I focused on Spanish, with French and Italian rounding out my major.
At Thread Collaborative, which I co-founded in 2009, we design retail environments, primarily focusing on grocery stores and other food-oriented retail. Our projects are located throughout the United States, and more recently our work has expanded to Asia. A single project may include restaurants, pubs, and coffee shops, all within feet of bananas and apples and chips and salsa.
When our projects' in-store communications packages include phrases or terminology in Spanish, French, and Italian, it all goes through me, from initial brainstorming to final spellchecking, and everything in between.
We worked with a national grocery retailer to design a new supermarket concept specifically catering to Spanish speaking customers in Arizona. They gave us a list, already in Spanish, of product categories they wanted to be listed on their aisle guides. My review of that list produced a number of suggested corrections, which the client accepted, thus allowing our team to protect them from possible embarrassment.
A different national grocery retailer engaged us to design their first ever store in Lafayette, LA, one that celebrated the community's local history and culture. We proposed a number of phrases, in French, that could be incorporated into large-scale graphic treatments so that the language itself could support the overall design package.
In addition to the direct impact on our projects' in-store messaging, I also support communication and coordination with other companies. If a fabricator, upholsterer, or installer is most comfortable speaking in Spanish, I can make sure they know exactly what we need. If we have questions for a furniture manufacturer in France or Italy (where so much furniture comes from), I can call or email them and get our answers.
I am the only person at our company who speaks these languages, and that ability allows me to support my business in sometimes unexpected ways. My team's trust in my language abilities runs so deep that even for design packages solely in English, nothing goes out the door without first being proofread by me. And that trust is absolutely bolstered by the fact that I majored in romance languages at Mount Holyoke College.