Leadership and Service Awards honor students
Leadership and Service Awards honor students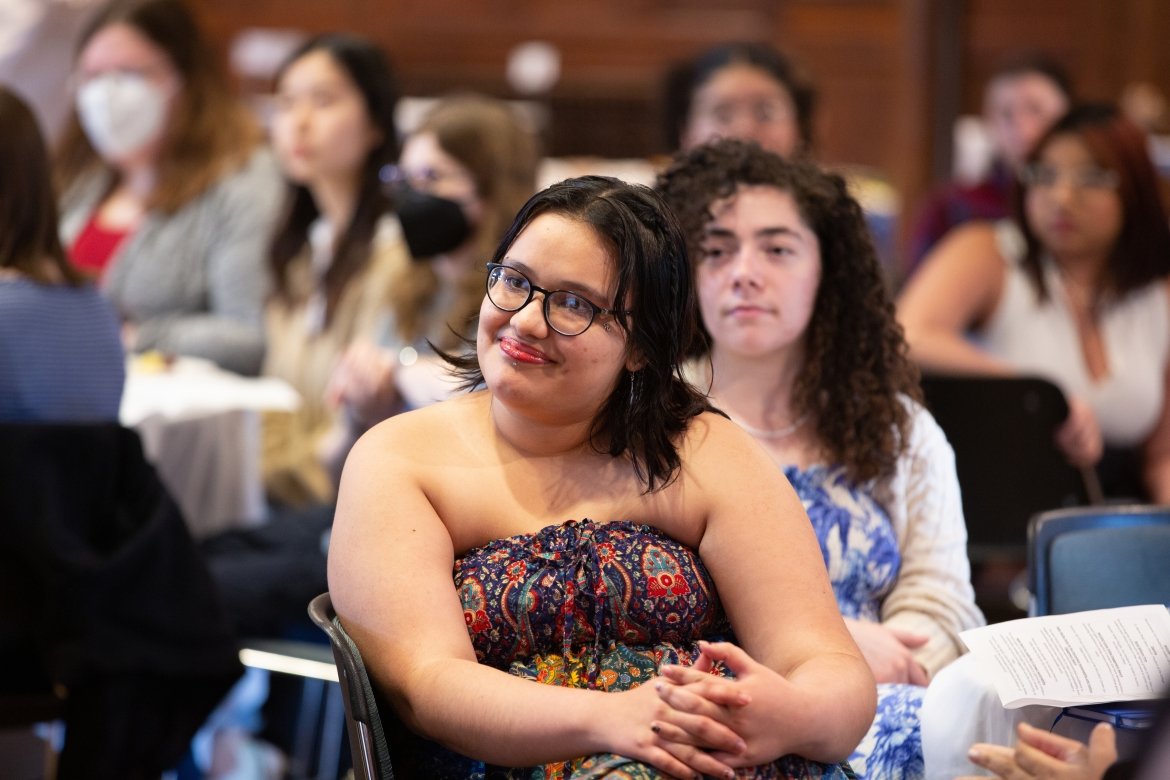 Mount Holyoke College students were honored at the annual Leadership and Service Awards ceremony for their contributions to the community.
Students and student groups have multiple leadership roles on the Mount Holyoke College campus, and on April 26, they were honored by the community.
Marcella Runell, dean of students and vice president of student life, said at the annual Student Leadership and Service Awards ceremony, "Leadership at Mount Holyoke comes in many forms, in and out of the classroom. It is about taking risks and being bold. It is also about growing, learning and challenging ourselves and one another to create and support the programs, events, organizations and experiences that we want to see on campus."
Students who participated in two pilot programs were also honored: Project Connect and Engage MHC. Project Connect is an in-person, peer-facilitated, five-session program. Mount Holyoke ran the program in the fall semester with 21 participants and 10 student facilitators and also the spring semester with 45 participants and 10 student facilitators. Engage MHC is a cocurricular program that provides students with the advising, resources and tools to track, reflect upon and apply what they have gained and learned from on-campus experiences. Twenty-one students successfully completed the program.
This year a new award was unveiled: the Beverly Daniel Tatum ABC Award, which was established to celebrate leaders who have done extraordinary work in affirming identity, building community and cultivating leadership while at Mount Holyoke.
The Complete List of Honorees: