A liberal arts approach to studying theater
A liberal arts approach to studying theater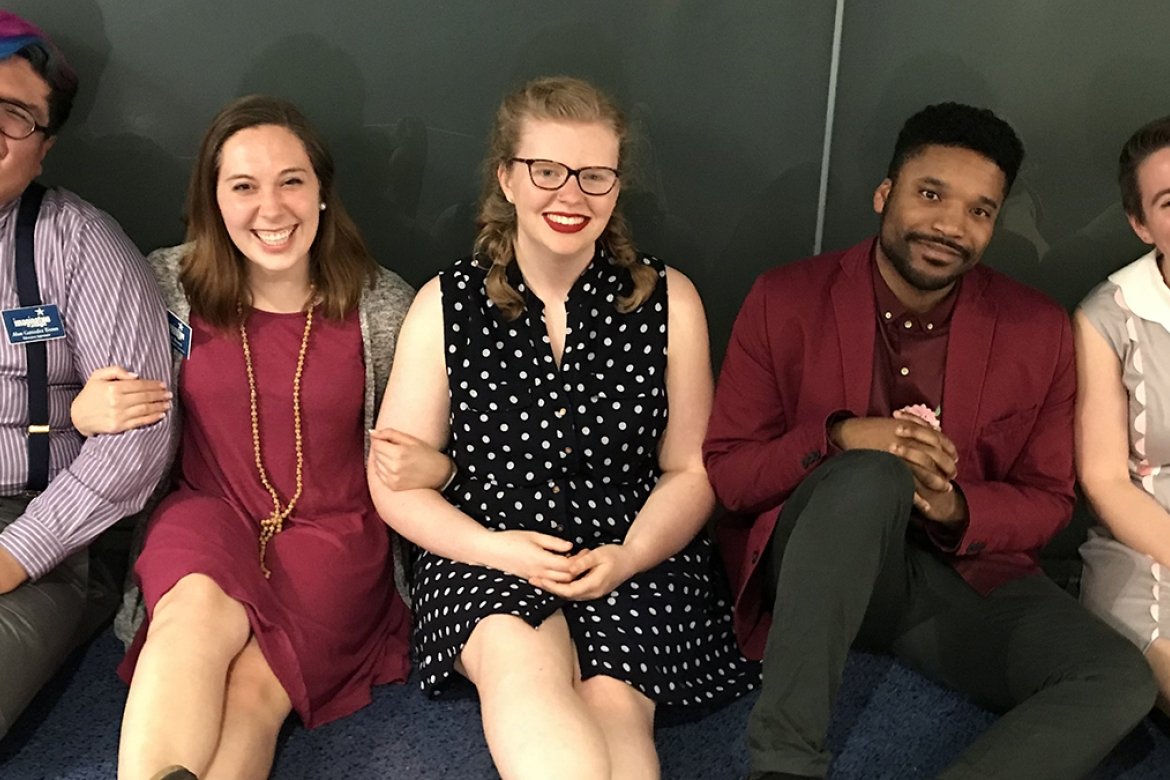 My theater experience pushed me to be more flexible and open-minded about the ways in which theater could exist in my life.
Academic focus: Film, Media, Theater
Since graduating from Mount Holyoke in 2015, I have worked at Imagination Stage in Bethesda, Maryland, in a variety of roles. After completing my own year-long apprenticeship, I took on the mantle of apprentice and volunteer coordinator — a full-time human resources position supervising all of our young-adult learning programs, from internships to volunteer ushers to our full-time apprentices.
My experience in the Mount Holyoke theater department pushed me to be more flexible and open-minded about the ways in which theater could exist in my life. While I was never a performer, there is often a perception that a career in theater must be centered around either performing or running crew. That's just not true — there are a million jobs in theater, from human resources to fundraising to graphic design and more.
The fact that Mount Holyoke's theater program is rooted in the liberal arts and includes a very general course of study has turned out to be incredibly useful to me as I build my own personal career — and as I mentor and guide other young professionals along their own paths.
One example of how I benefited from this well-roundedness relates to house management. While I was at Mount Holyoke, I house-managed a few shows as part of my degree requirement. House management wasn't something I ever really pictured doing — I didn't give it much thought at all, to be honest.
However, at Imagination Stage, that house-managing experience served as a great foundation for helping with field trips and public shows during my apprenticeship and, later, when I became a weekend manager in our box office. I would never have known I had a skill and interest in customer service–based work without experiencing house management early on. So when you have an assigned task you aren't sure of or don't know if you'll enjoy, take it as a chance to learn something new — you never know how it will work into your life later on!