M&Cs: What's not to love?
M&Cs: What's not to love?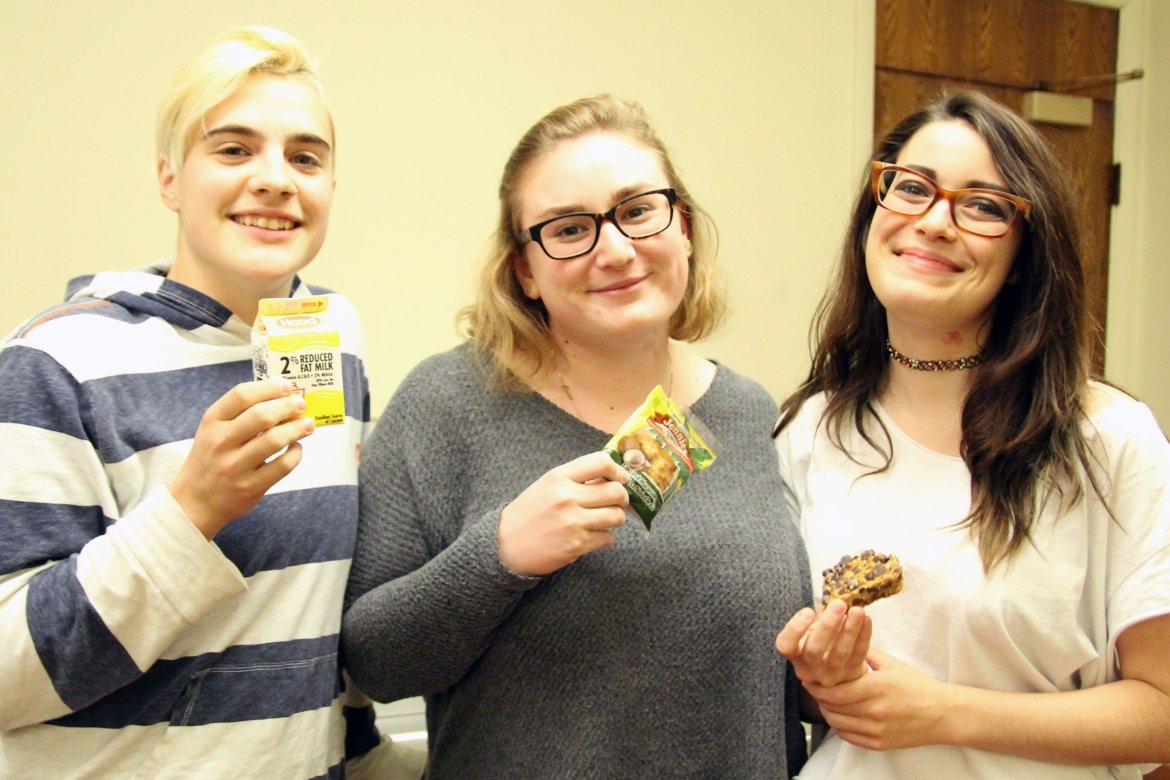 For Mount Holyoke students, 9:30 – 10 pm means only one thing: M&Cs.
To a college student at any other institution, 9:30 pm is just a time. But for Mount Holyoke students, 9:30 – 10 pm means only one thing: M&Cs. And M&Cs, in case you don't know, means milk and cookies.
A legendary tradition
Every Monday through Thursday night, a rotating lineup of treats is served up in each residence hall. On Sunday nights, a community version of M&Cs is served from 9 – 10 p.m. in the Dining Commons.
As a prospective student, I first heard about M&Cs during my College tour and interview. And I read about it in nearly every college guide book. It's one of the many traditions that make our school unique. How far back can the cookie crumbs be traced? This time-honored College tradition was well-established by the early 1960s — and was originally referred to as milk and crackers — but it may have begun as early as the 1800s.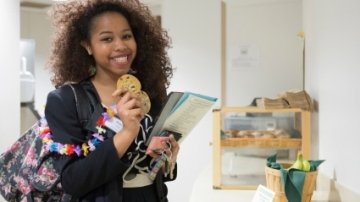 Inside the ritual
As I can confirm from firsthand experience, students love M&Cs! And what's not to love?! Free food on campus is truly every lazy college student's dream.
For me, M&Cs has been a nightly ritual since my first year. It starts with checking the online menu well beforehand, which is an essential step. If that night's treat is one of the indisputable student favorites (brownies, cider donut holes, chocolate chip cookies, among a few others), it's wise to set an alarm to ensure that you arrive right when it starts. Nothing's worse than wanting to munch on a brownie, losing track of time, then walking downstairs a bit late to find that they are all gone.
Blanchard tends to get pretty loud on Sunday nights, as community M&Cs tends to draw in the whole school. I find myself stopping every five feet to say hi to someone I know, and savoring those quick interactions as much as the treats.
Space to unwind, catch up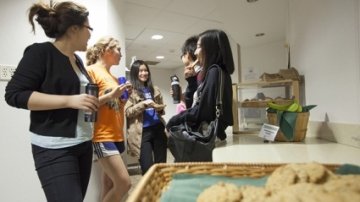 Which, in a nutshell, is what M&Cs is all about: food … and food for the soul. Yes, the treats may motivate me to take a break from whatever I'm doing. But the part I'll remember most about M&Cs is being with my friends. By commiserating about a test, sharing a joke or otherwise enjoying one another's company, M&Cs creates time and space to unwind and catch up with friends at the end of the day.