Meet the class of 2021: Tai Masuda
Meet the class of 2021: Tai Masuda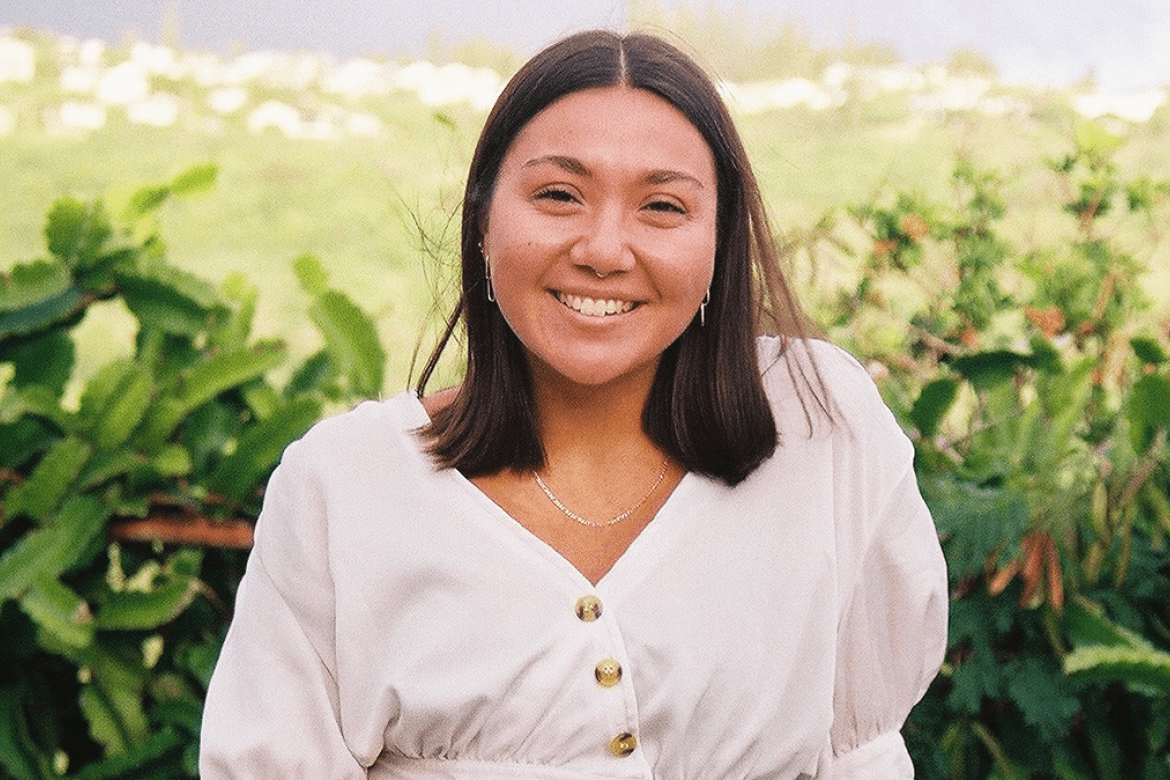 "My social justice passion was developed at Mount Holyoke. That's where I realized that I want to do better for my community, using the skills I learned."
Name: Tai Masuda '21
Hometown: Honolulu, Hawai'i
Academics: psychology major, environmental studies minor
Pronouns: she, her, hers
Many classes at Mount Holyoke apply a social justice lens, Tai Masuda says. Her awakening came through environmental studies and psychology. 
"My social justice passion was developed at Mount Holyoke," she says. "That's where I realized that I want to do better for those in my community, using the skills I learned here."
Masuda started college intending to go to medical school. "I wanted to work with one person or in groups and help them. People around me would tell me I'd be a great psychologist," she says. "What's really cool about a liberal arts education is that I got to explore so many different classes, just through my distribution requirements."
;
She landed on psychology as a major and found that her enthusiasm for the field was assisted by her job as a Student Involvement Consultant.
"That job was one-on-one peer support, so like figuring out what students want to do on campus, how they want to create their community on campus, where their interests lie, and how to thrive in those interests," Masuda says. "It made me feel like this is something I want to do in a professional capacity, with a degree post-graduation. The community-building social support aspect of college is really important to me and I wanted to give that to someone else through my job." 
Masuda worked closely with Ivonne Ramirez-DeBlois, associate director for student involvement and leadership. "Ivonne was so influential in helping me find my role at Mount Holyoke," she says. "She was coaching me to help other people find their place and community. It all came together. I want to be a clinical psychologist." 
In addition to her psychology major, Masuda was drawn to environmental studies, which she found to be more interdisciplinary than she had thought — it wasn't just about sustainability. 
"The diversity of classes within the department and how the focus on micro to macro in the scales of environmental studies is really cool to understand," she says. "I found that the parts I am most interested in are the larger system-wide problems, inequities that are talked about through environmental lenses, but that can apply to all fields. I noticed more and more that my psych major was relating to my environment studies minor — and those aren't things that people typically associate together." 
Her two courses with Kevin Surprise, visiting lecturer in environmental studies, were particularly influential. He talked about people who were experiencing difficulties in their environments and not being listened to by those in power, she says. Many people live in difficult realities, he noted, but it is possible to reimagine those situations by imagining alternatives to what exists. The idea resonated with her. 
"That's basically the research we're doing now," Masuda says. "We're asking kids to help us reimagine what will be better. How they would imagine intergenerational trauma stopping? How can historical trauma be alleviated, and treated and supported, rather than continued in a cycle? These ideas of reimagining and wanting to do better for the people for people around you and your environment applied, so much in a broader way than I could have expected."  
That research is a part of a study undertaken by the psychiatry department at the John A. Burns School of Medicine at the University of Hawai'i. Involved since the summer before her junior year, Masuda is part of a team looking at youth who have experienced homelessness, foster care or the juvenile justice system. She assisted on interviews with professionals in the field and with youth. Now she's exploring the data in her senior thesis. 
Masuda was studying in New Zealand last winter when the pandemic hit and she went straight home. So she hasn't been on campus in over a year. 
"I miss it dearly," she says, "physically being there, all the buildings — I was big fan of the library. I loved my res hall, Pearsons. I'm grateful for the amazing foundation Mount Holyoke gave me. But the big things that I think about are the relationships that I built at Mount Holyoke. Those friendships are going to be lifelong and I'm very grateful to have met such amazing people." 
Masuda plans to attend graduate school to become a clinical psychologist and work with young people in her home state.