Mount Holyoke College tops Princeton Review's "Best 388 Colleges"
Mount Holyoke College tops Princeton Review's "Best 388 Colleges"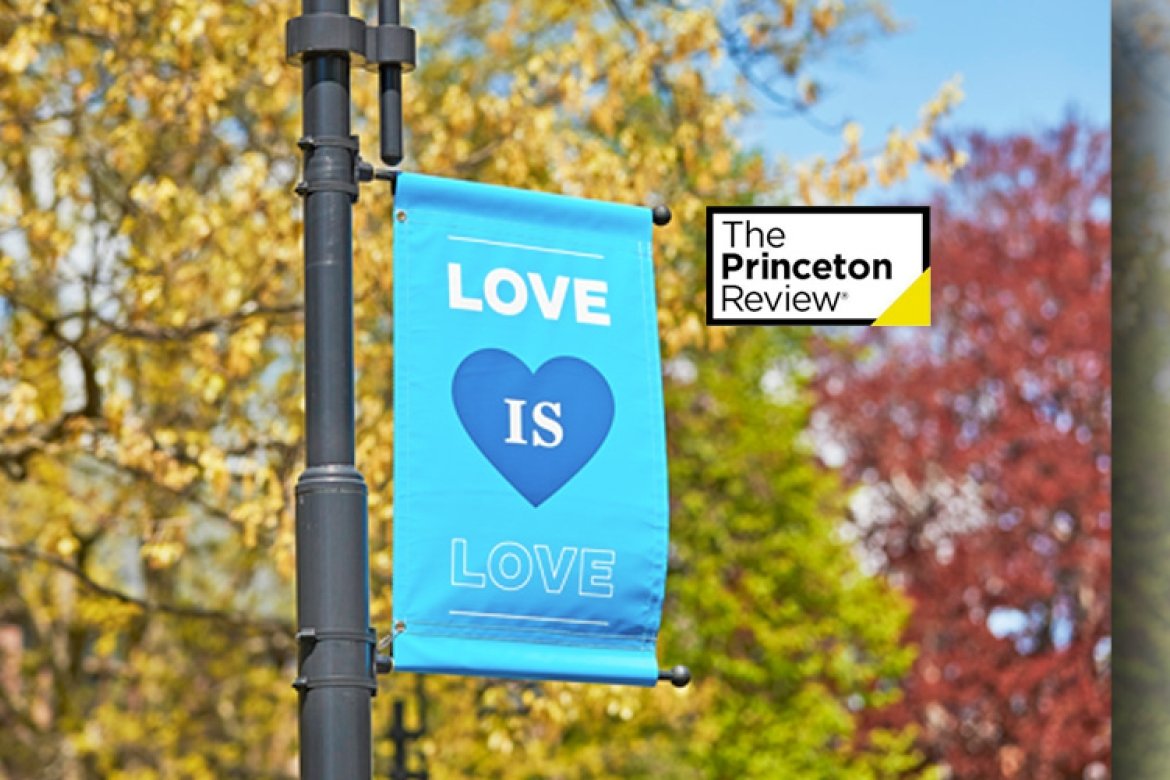 Princeton Review ranks Mount Holyoke in the top 20 colleges and universities in the country in categories for academics, demographics and more.
Mount Holyoke College is one of the top colleges in the country for 2023, according to The Princeton Review. Mount Holyoke was also ranked among the top 20 colleges and universities in categories for academics, extracurricular activities and demographics.
Mount Holyoke ranked #1 for "Most LGBTQ-Friendly," #2 for "Most Active Student Government" and, among private schools, #7 for "Best School for Making an Impact."
The College was also ranked #9 for "Professors Get High Marks," #9 among private schools for "Best Alumni Networks," and #11 for "Best College Library."
Additionally, Mount Holyoke was ranked #14 for "Most Beautiful Campus," #15 for "Best Classroom Experience" and #18 for "Best College Dorms."
"I am thrilled to see Mount Holyoke College recognized for its academics, its inclusiveness and its engaged student body," said Interim President Beverly Daniel Tatum. "These rankings highlight our ability to affirm the identities of all of our students, build community across lines of difference, and cultivate the leadership we need in the world. Our community's diversity and inclusion is what makes our collaborations so powerful and our connections so deep."
"It's humbling to see our Mount Holyoke community lead these rankings as #1 for 'Most LGBTQ-Friendly.' This recognition is reflective of the persistent efforts of student, faculty, staff and alum activists who have pushed, and continue to push, us toward creating an ever-more inclusive campus environment," said Vice President for Equity and Inclusion Kijua Sanders-McMurtry. "It is their zeal that has inspired our now collective mission to enumerate and actualize our commitments to equity and inclusion and seek to make them real through our individual and collective work to eliminate bias and build toward a more welcoming and identity-affirming community."
Mount Holyoke also appears on several unranked lists, including "Best Northeastern Colleges," "Best Value Colleges" and "Green Colleges."
"Since 1992, when we debuted our multiple ranking lists as an alternative to a single academics-only mega list, our mission has been to give students a more useful resource to find the best college for them," said Rob Franek, Editor-in-Chief of The Princeton Review.
Franek, who is lead author of "The Best 388 Colleges," said, "Our selection of the colleges in this book is based on our opinion of their academic offerings. We recommend each one as an academically outstanding choice for an applicant. Our ranking lists, however, are not based on our opinions of the colleges. They're entirely based on what the schools' own students have told us about their experiences at them."