New AVPs at Mount Holyoke College
New AVPs at Mount Holyoke College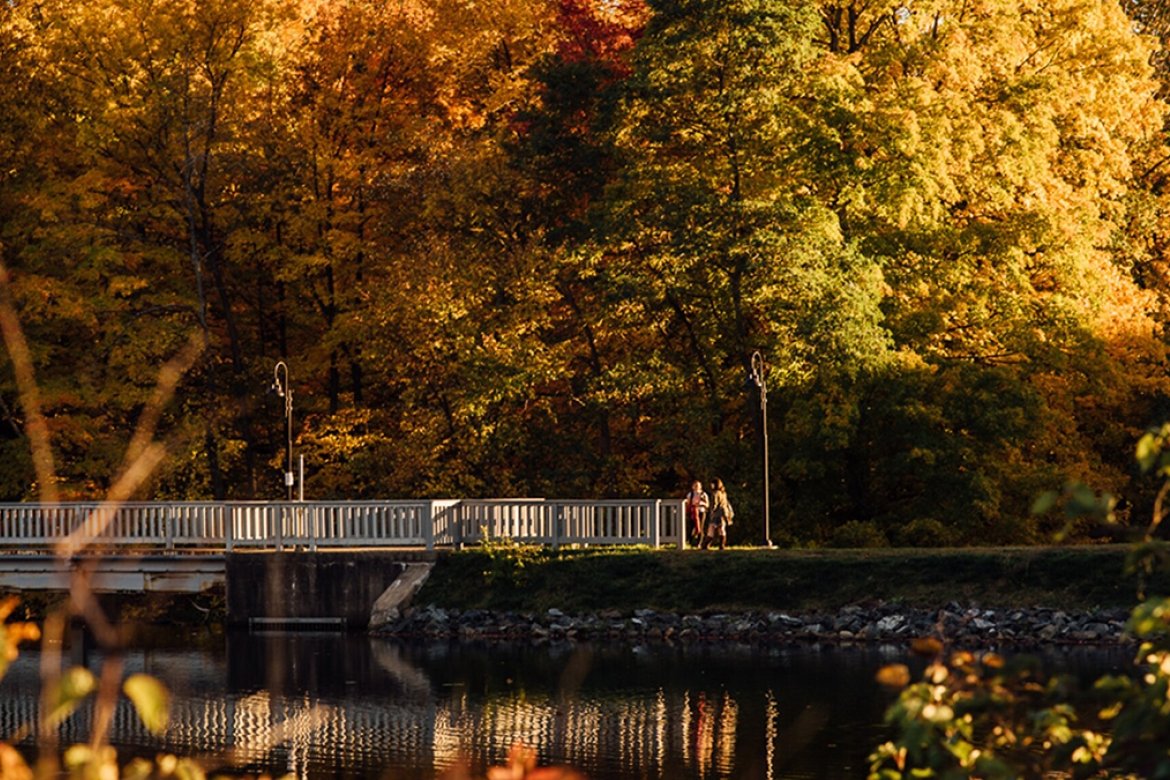 Mount Holyoke College welcomes Jen Brock as associate vice president for communications and marketing and Jonencia Wood as assistant vice president for diversity, equity and inclusion.
Mount Holyoke College is welcoming a new associate vice president and a new assistant vice president.
Jen Brock joins Mount Holyoke College as the associate vice president of the Office of Communications and Marketing. Brock, a proud alum of a women's college, has dedicated her career to marketing and communications for educational institutions and nonprofit organizations. She began her career in the marketing and communications department of Northside Hospital, followed by roles at Georgia State University, Piedmont Heart Institute and as an independent communications consultant. In 2011, she joined EM2, a design and brand agency, as senior account and client relations manager. Some of her clients included Spelman College, Clemson University, Mississippi State University, Greater Atlanta Christian School, Springmont School and YMCA of Metro Atlanta. After leaving the agency sector, Brock served as director of communications and marketing for Mercer University's College of Pharmacy and then held the same role at The Walker School.
For the past three years, she has led all communications for Marietta City Schools as chief communications officer. She begins her role at Mount Holyoke on September 1.
"I am incredibly excited to be joining the Mount Holyoke College community, and I look forward to strengthening the College's reach and presence in the world," Brock said. "I am honored to help tell the stories that celebrate MHC's deep and beautiful history while also promoting the ways in which the College continues to evolve and thrive."
"I am thrilled beyond measure to welcome Jen to our dynamic and vibrant communications and marketing team," said Vice President for College Relations Kassandra Jolley. "We are excited to have her join Mount Holyoke College at such a transformative time. Her expertise and leadership will be a perfect fit for advancing the College's story as a community where students, faculty, staff and alums consistently work together as changemakers in the spirit of innovation."
Jonencia Wood joined Mount Holyoke College on August 1 as the assistant vice president of the Office of Diversity, Equity and Inclusion. Most recently, Wood was the executive director of alumni and family relations at the Rhode Island School of Design. Before that, she was part of the Alumnae Association at Mount Holyoke College for five years, where she held a number of roles, including director of alum inclusion and director of alumnae engagement. At Mount Holyoke she co-chaired the Multicultural College Life Committee and the Operations Policy Council. Wood served as a member of the DEI Steering Committee and helped to create the College's first Building On Our Momentum (BOOM!) community day. Before joining Mount Holyoke, she spent time as a youth organizer with the YEAH! Network and was a project consultant with Baystate Health.
Additionally, after many years of being nominated by Posse scholars during her tenure at Mount Holyoke, Wood is excited to become the mentor for Posse 13, which will be joining Mount Holyoke this fall as members of the class of 2026.
"Rejoining Mount Holyoke College feels like coming home," Wood said. "This is a community I have come to love and appreciate deeply. As such, embarking on this new role in a place that I am so passionate about doesn't even feel like work. The College is working towards becoming an anti-racist institution, and I look forward to contributing to this important goal."