The physics of batteries and volleyball
The physics of batteries and volleyball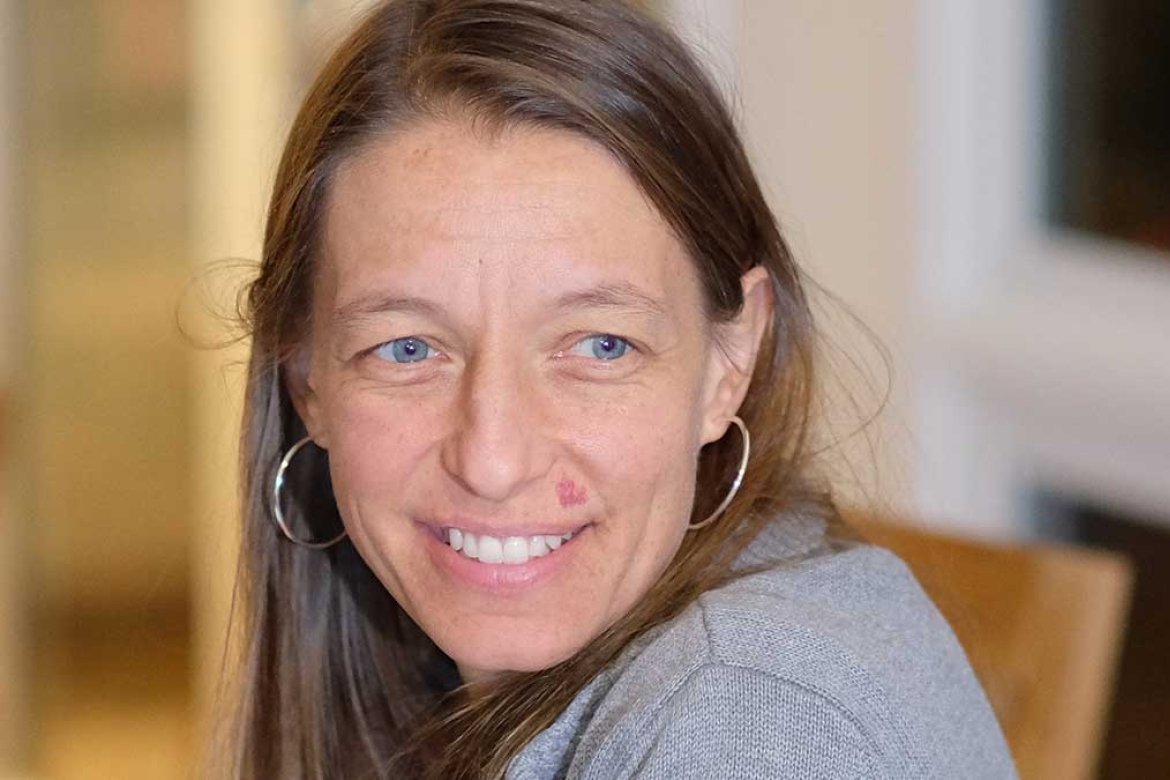 Michelle is an expert in the physics of energy in the lab — and on the volleyball court.
Academic Focus: Physics major, French minor
Advanced Degree: Ph.D. in Physics, University of California-Davis
In April 2018, Mount Holyoke alumna Michelle Johannes '93 returned to campus to give a presentation about the physics of batteries: how they work, how the materials of the three main components (anode, cathode and electrode) contribute and how physics-based computational methodologies can be used to understand these atomic-level phenomena.
Johannes is a high-level physics researcher at the Naval Research Laboratory in Washington, D.C., but it wasn't always about batteries.
At Mount Holyoke, Johannes joined the volleyball team and led the team to four winning seasons. She was the first Mount Holyoke student-athlete to earn Academic All-America recognition three times by the College Sports Information Directors of America. In 2017 she was inducted into the Mount Holyoke Athletics Hall of Fame.
After a year coaching volleyball, Johannes returned to Mount Holyoke as a physics laboratory instructor. She began her graduate studies at the University of California, Davis, in 1997. She started out as an experimentalist in a superconductivity lab and switched to computational physics, in which she received her Ph.D. Johannes had not intended to study batteries, but she found the field exciting and has continued to follow this interest.
Currently, Johannes leads the Center for Computational Materials Science at the Naval Research Laboratory, where her research spans a wide range of materials-based topics, from superconductivity and magnetism to energy storage — batteries — and catalysis.
In 2011 she earned the Sigma Xi Young Investigator Award, and in 2012 she was elected a fellow of the American Physical Society for her work in novel superconductivity, magnetism, charge density waves and battery electrode materials. Her work allows for extensive travel both domestically and internationally to give lectures, seminars and workshops and to meet with other scientists.
Johannes' advice for aspiring scientists? "Take more math classes!" She also says it's important to enjoy the undergraduate experience.
As for students who may be wary of entering a male-dominated field, she said, don't be.
"If you really like physics, you should pursue it," she said. "If you go to graduate school, whether for a master's degree or a doctorate, there are many fields you can go into. Pursue it, look at the industry. Not everyone can be a physics faculty member, but there is a need for STEM teachers."
Written By

Tamia Williams '18
Published