From practice to performance in 23 hours
From practice to performance in 23 hours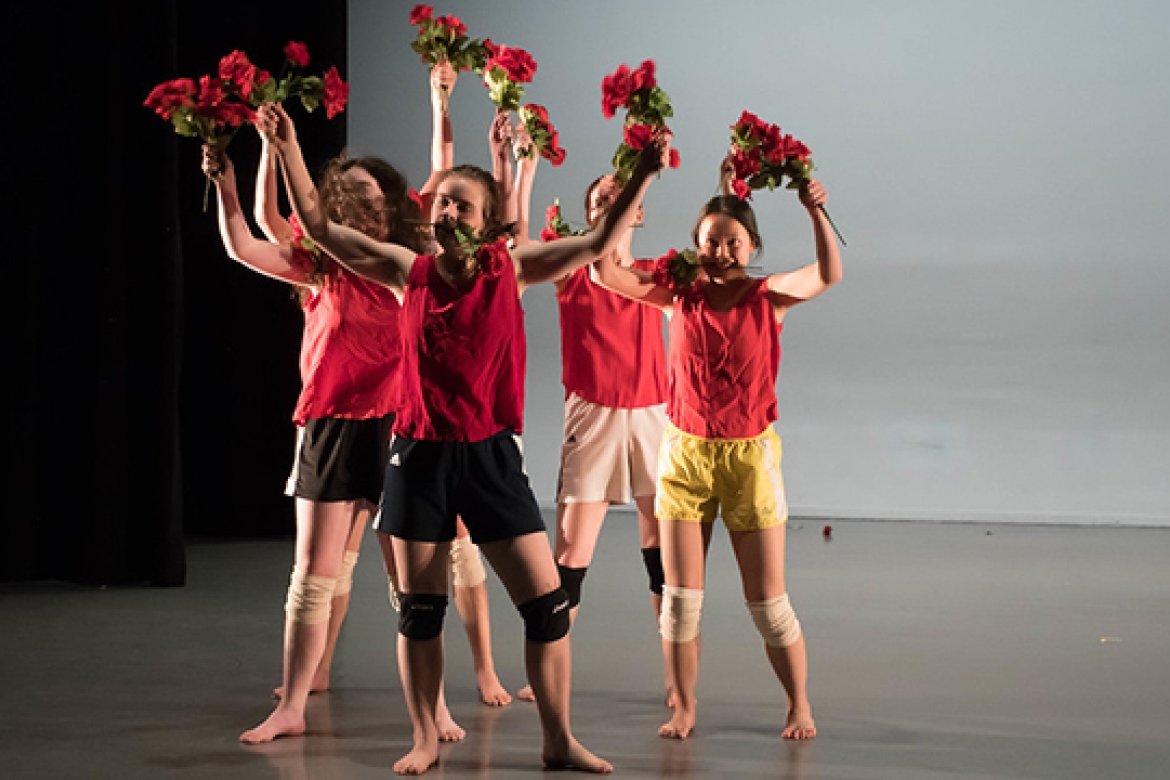 When Mount Holyoke announced the move to distance learning amid the COVID-19 pandemic, senior class dancers decided the show must go on.
By ;Keely Sexton
As the news of the growing COVID-19 crisis was rapidly evolving from a moderate concern to a full-blown pandemic, students in Mount Holyoke's senior dance symposium faced a crushing reality: Their senior capstone concert traditionally held at the end of the semester would be canceled.
But dance professor Barbie Diewald wasn't having it. Thinking of the heart, practice and passion that each student had poured into their senior work, Diewald talked with her colleague Shakia Johnson, a Five College lecturer in dance, and they made a bold decision: The show must go on.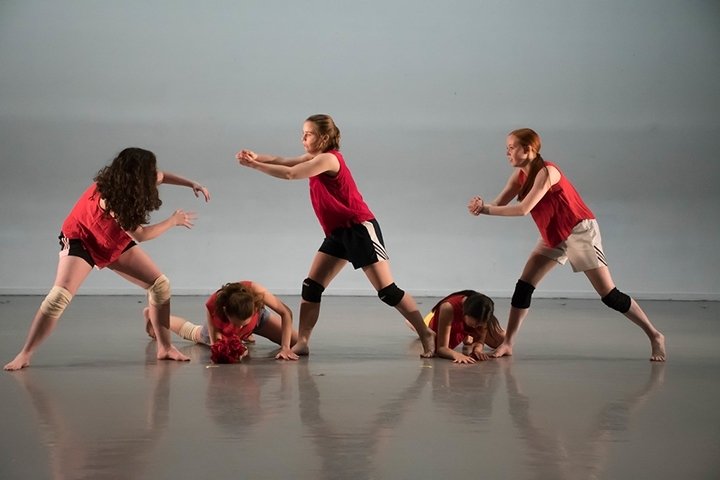 They approached Charles Flachs, chair of the dance department, and made a plan with just 23 hours to implement it.
"We brought in a videographer, we had the Five Colleges lighting crew and our own in-house crew. I took photographs, and they practiced like crazy for a day," said Flachs.
One of the biggest challenges they faced was not simply delivering a beautiful performance, but moving from unfinished, in-process pieces that were slated to be performed in April to finalizing ideas three weeks early and bringing them to life in choreography.
"They were phenomenal," said Flachs of the performing seniors. "They all underwent a transformation."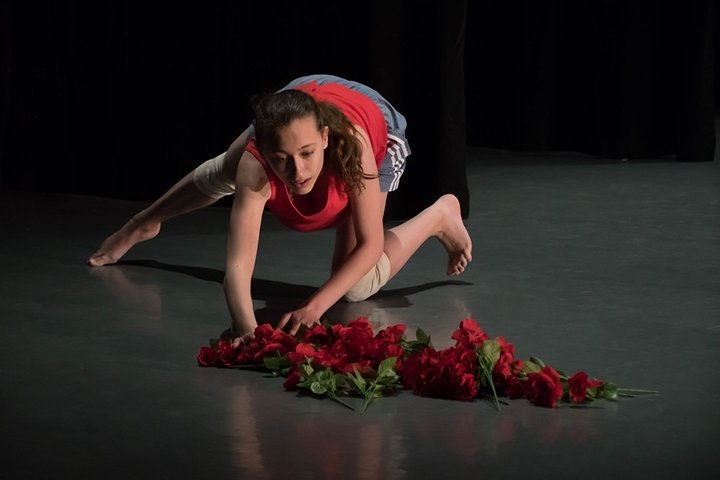 One student, Sienna Jessurun '20, had been thinking about themes of comedy in her choreography, but didn't have the work finalized. In the end it was her enormous confidence in her cast that enabled her to complete the piece.
"I made up three different endings two hours before the performance and my cast and I decided which one felt the best in relation to what we already had," she said.
While the loss of a traditional final semester has been challenging, it has also revealed the connectedness and resiliency of Mount Holyoke students and faculty, as well as the Five College community.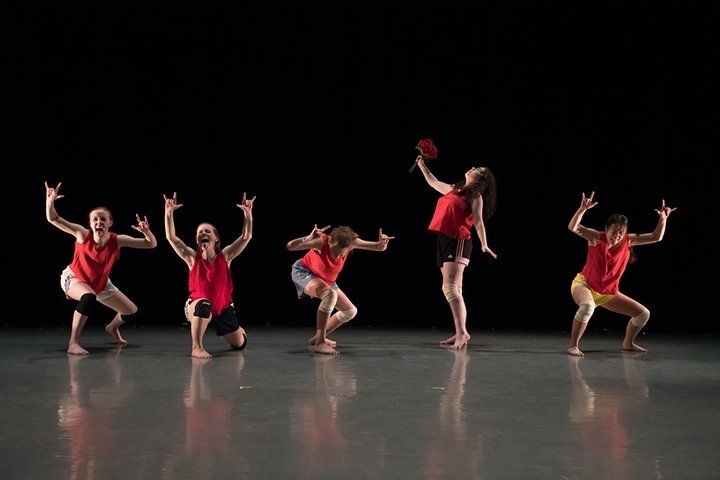 "The fact that we were able to have a concert at all, given the circumstances, is an incredible thing," said Jessurun.
"It pushed me as a choreographer to make decisions quickly and accept my end product as it was in that moment. We witnessed the incredible community that has formed over the past few years come together to make our last-minute concert happen and that was so special."
Watch the entire video.