Psych students win at top comms conference
Psych students win at top comms conference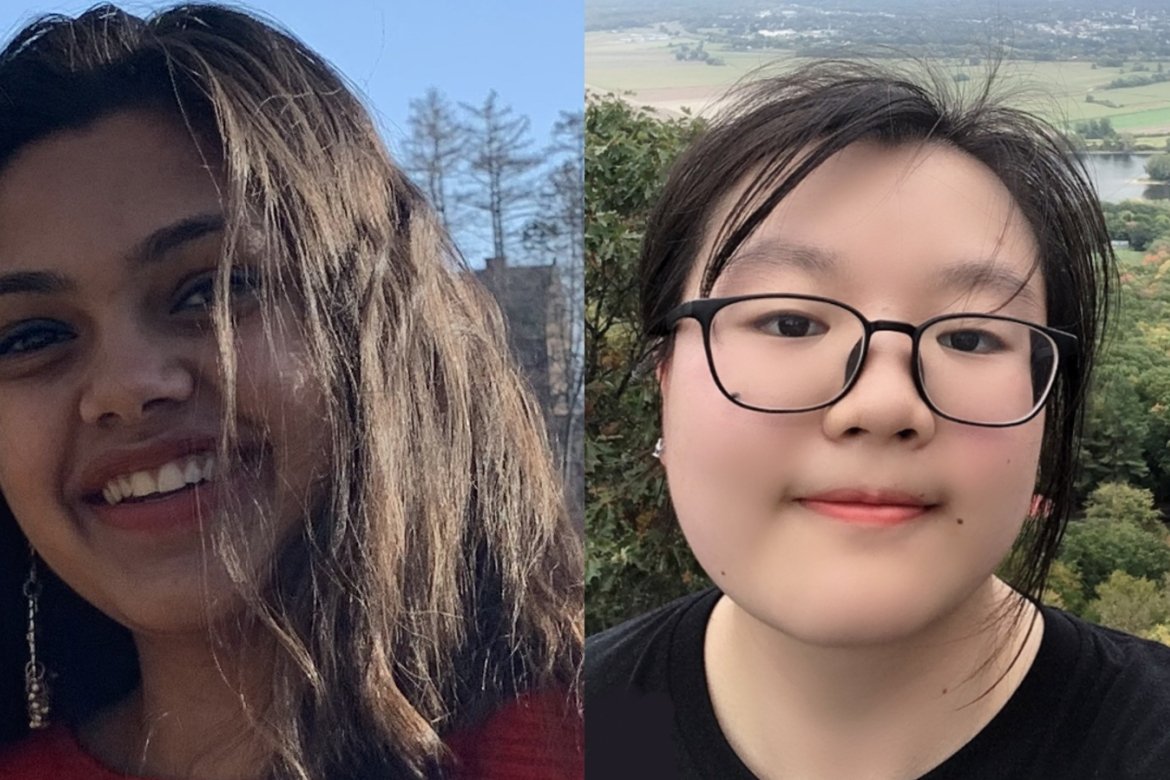 Mount Holyoke juniors Shreya Nair and Shuyang Lin co-authored a paper that won third at an international conference for visual communication.
Mount Holyoke students Shreya Nair '22 and Shuyang Lin '22 won third place for best paper in the Visual Communications Studies Division of the Communication Association's 71st Annual Conference. The paper, "Living Isolated: Coping with COVID-19 Visual Self-Narrative Research," with lead author Allison Kwesell of Embry-Riddle Aeronautical University, investigated the ways in which people were coping with the COVID-19 pandemic.
When the pandemic scuttled internship plans for students nationwide, Mara Breen, associate professor of psychology, created a spreadsheet of remote internship possibilities for her students who were looking. Both Nair and Lin responded to Kwessel's listing.
In line with her previous research investigating how people use visual media to process trauma, Kwesell had gathered 800 photographs and captions from study subjects who responded to prompts about their lives during the pandemic. Nair and Lin had to evaluate each one for its psychological content and code them to reveal larger patterns of pandemic-related coping methods.
"The more negative side of captions would often say things like, 'I don't know how to cope with this. I don't know how to deal with this,'" said Nair, a psychology major who did the work from her hometown of Mumbai, India. "But there were positive sides that people saw, like, 'This pandemic has taught me that my family matters so much to me.' 'I'm looking at the fact that I have a home, running water, a job. ' There were a range of reactions and responses."  
Lin, a biology and psychology double major from Chengdu, China, noted that it was an interesting glimpse into others' lives during a time when isolation has become the norm. 
"It was nice to see how people found their own interests," said Lin. "A lot of participants took photos of their cooking experiences, their food. You see people interacting with their pets and their kids."
They submitted the paper in November and hoped for the best. 
"It was pretty exciting because I did not have any expectations to win an award," said Nair. "I wasn't even sure if we would get accepted by the conference.To get this award at one of the best conferences for visual communications worldwide is very, very exciting."