Spotlight on popular majors: Neuroscience
Spotlight on popular majors: Neuroscience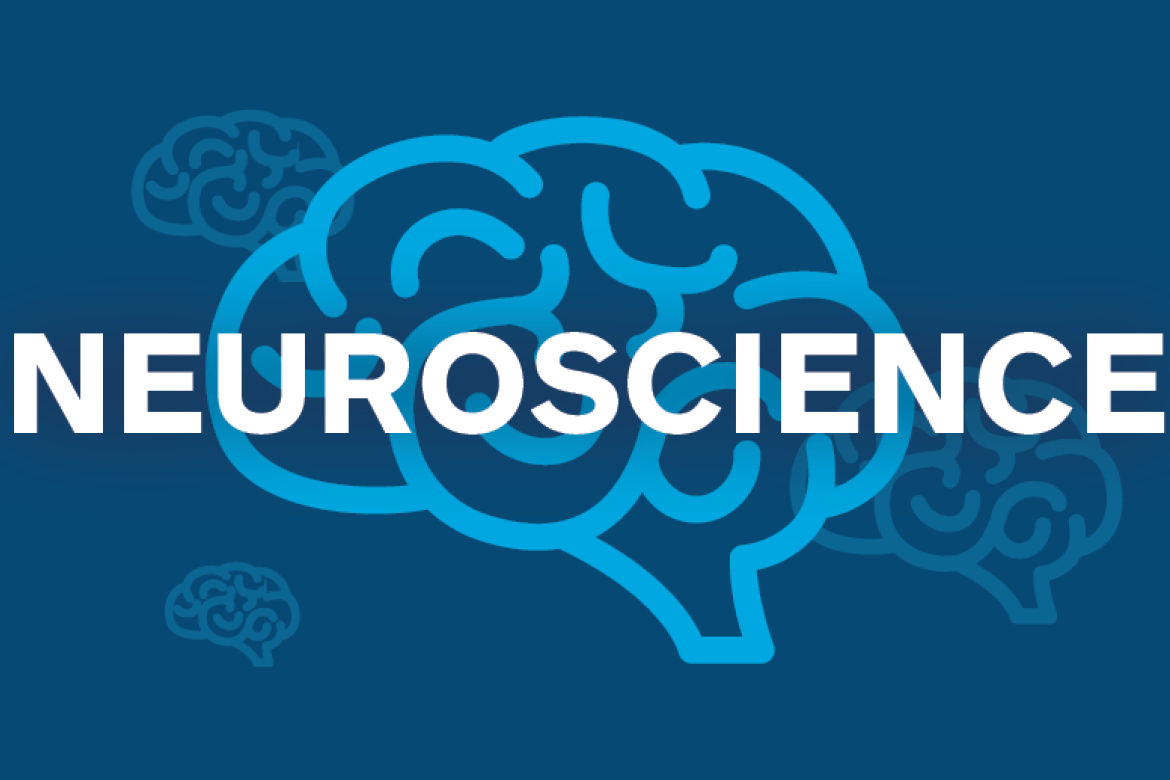 Want to change your life and better the lives of your children's children? Neuroscience and behavior might be the major for you.
Ever want to feel like you're in a real-life Marvel movie? Try neuroscience and behavior. 
"Tremendous advances in neuroscience have occurred in the past two decades," says Marta Sabariego, an assistant professor who studies the neural circuits of emotion and memory. "Some of the cutting-edge techniques used in the field of neuroscience almost seem like science fiction, such as controlling a neuron's activity using light and genetic engineering, or brain-computer interfaces translating and generating brain signals to allow paralyzed patients to regain motor independence," she says.
As a neuroscience and behavior major you will gain a broad perspective about how the brain works while becoming a well-rounded writer and scientific communicator with fundamental skills in neuroscience research design. 
"What makes the major so popular is our faculty members, who are dynamic in the classroom and rigorous in the laboratory," says Ken Colodner, an assistant professor who uses fruit flies to explore how neuronal and glial cells are disrupted in neurodegenerative diseases such as Alzheimer's disease. "Our faculty are asking research questions aimed at understanding how the brain works from a variety of perspectives — cellular, behavioral, systems, and cognitive neuroscience, for example. So you can select a research environment that best aligns with your own curiosity."   
Ever wonder how illegal drugs and medications affect the brain and causes changes to behavior and mental health?
Take a class with Associate Professor Jared Schwartzer, a featured guest on the New England Public Media show "Connecting Point," who conducts studies on brain development and how changes in the environment like air pollution, allergies or drug use during pregnancy can impact the offspring's brain. 
If you take his psychopharmacology class, you'll spend the semester playing doctor as you conduct weekly case studies, examine patients' symptoms, suggest treatment strategies and apply new concepts to real-world medical scenarios.
"There are opportunities to study brain circuits, understand how drugs impact function and apply clinical diagnostic tools like MRI to basic research and public health questions," Schwartzer says.
Mount Holyoke's neuroscience and behavior faculty are exceptional researchers doing cutting-edge research, funded by the National Institutes of Health and the National Science Foundation — and you get to work with them in their labs. You'll gain practical hands-on experience in classes. You might do an independent study or co-author a paper. 
That means that if you choose to go to graduate school you will be a very competitive candidate because you will have already acquired many of the basic research skills and knowledge you will need to thrive in that environment. 
"Our students go on to become research scientists, health professionals, teachers and entrepreneurs," says program chair Renae Brodie. "Many combine their neuroscience and behavior major with training in other disciplines, such as computer science, to enter fields like biomedical engineering."
Stats about Neuroscience
As of January 2021: 
68 students currently major in neuroscience and behavior, and 9 of those are double majors. 
9 faculty
15 students graduated with honors from 2016–2020. Thesis topics included: 
The Effect of Methadone Administration on Cocaine-associated Behavior and Memory
The Effect of Glial Tau Expression and Traumatic Brain Injury on the Integrity of the Blood Brain Barrier
Sexually Dimorphic Heat Shock Protein Induction in a Drosophila melanogaster Model of Glial Tauopathy
Maternal E-cigarette Exposure: Investigating the Long-Term Neurobiological Consequences on Offspring
Asthma-induced ASD-like Behaviors in Offspring of Maternal Allergic-Asthma Dams: A Model of the Double Hit Hypothesis
Context Facilitates Decoding of Lexically Ambiguous Words for Adults with Low Literacy
Monitoring Heterochromatin Loss with the Presence of Glial Tau Expression in a Drosophila Model of Alzheimer's Disease
The Role of Morphology and Sentence Context in Word Processing for Adults with Low Literacy
Lever Pressing and Nose Poking in the Rat Medial Prefrontal Cortex
Prosody, Poetry and Processing: An Event Related Potential Investigation of Auditory Imagery
Placental Gene Expression and Maternal Allergic Asthma: Investigating Neurodevelopmental Pathways in a Mouse Model of Autism Spectrum Disorders
Investigating the Effect of Neuronal Tau Expression on Aggression in a Drosophila melanogaster Model of Alzheimer's Disease
REM-Dependent Repair of Competitive Memory Suppression in Older Adults
Identification of a Degradation Signal in the Anti-Sigma Factor CSFB Required for the Switch to Late Gene Expression During Bacillus Subtilis Sporulation
Results from Mount Holyoke's annual Alumnae Survey:
93% of respondents satisfied with their careers thus far
88% enrolled in a grad program since graduating from the College
30% reporting that their career is related to their major
79% who said Mount Holyoke prepared them well for their careers
Most common areas of employment: medicine and health care