Summit on Women's Leadership in Climate Justice
Summit on Women's Leadership in Climate Justice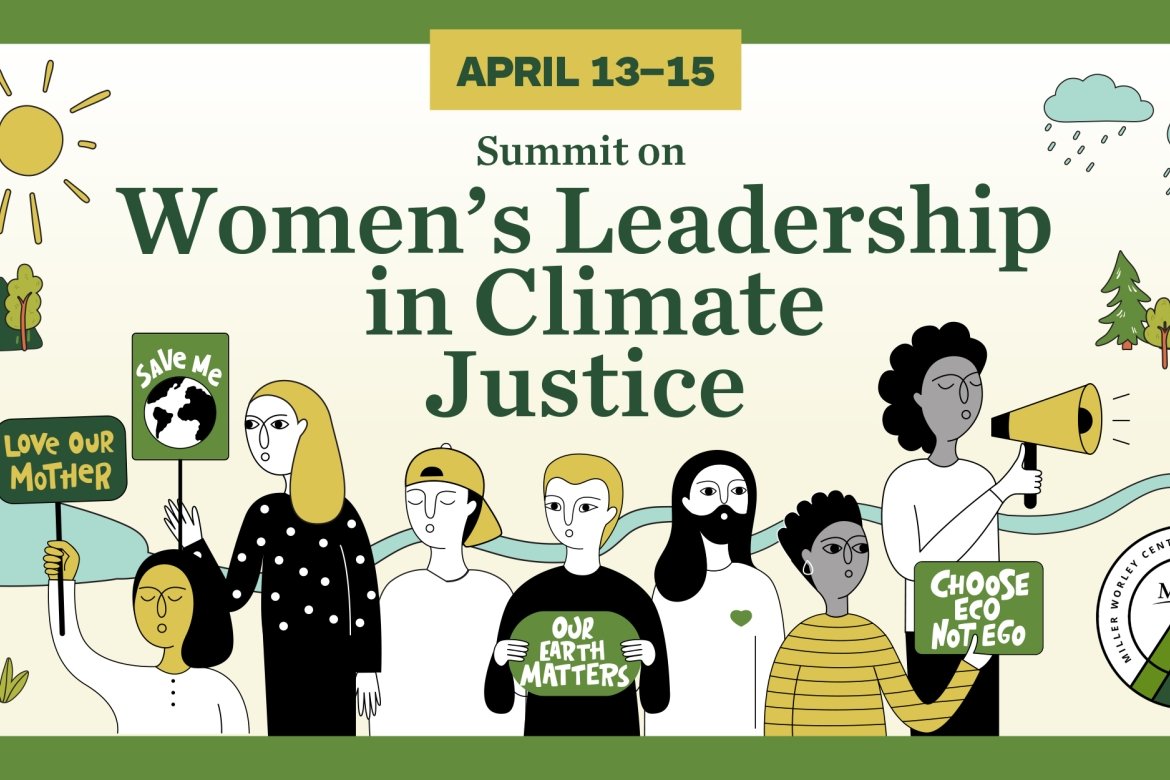 The Miller Worley Center for the Environment at Mount Holyoke College will be hosting the event from April 13-15, 2023. Speakers include Dr. Katharine Hayhoe, Kat Cadungog and Tamar Toles O'Laughlin.
The Miller Worley Center for the Environment at Mount Holyoke College is hosting the Summit on Women's Leadership in Climate Justice, a welcoming space for all genders and nonbinary people seeking to celebrate the accomplishments and vision of women in the field of climate justice.
The summit will be held April 13–15, 2023, on Mount Holyoke's campus in South Hadley, Massachusetts. Virtual sessions are also being offered. The event will feature keynote speakers Dr. Katharine Hayhoe, chief scientist for The Nature Conservancy; Kat Cadungog, executive director of the Foundation for Environmental Stewardship; and Tamar Toles O'Laughlin, founder of Climate Critical Earth.
While there has been increased attention paid to the issues of climate change and climate justice over the past few years, the roles women and nonbinary people have played in this field also deserve recognition. The summit will provide attendees opportunities to learn from leading global and local scholars, community organizers and entrepreneurs and will feature engaging conversations with experts on the topics of climate refugees and migration, the built environment, innovation in sustainability and the need for arts and humanities in the climate movement.
In addition to the keynotes and panels, the event will also feature an in-person networking reception, a student poster presentation and a Sustainable Development Goals (SDGs) LAB workshop with certification opportunities for both in-person and online attendees.
Pricing for the summit ranges from $25–$150. Students at Five College Consortium schools, as well as Mount Holyoke College students, faculty and staff, can attend for free. For more information and to register, please visit https://events.mtholyoke.edu/event/summit_on_womens_leadership_in_climate_justice.