Tackling food insecurity one bag at a time
Tackling food insecurity one bag at a time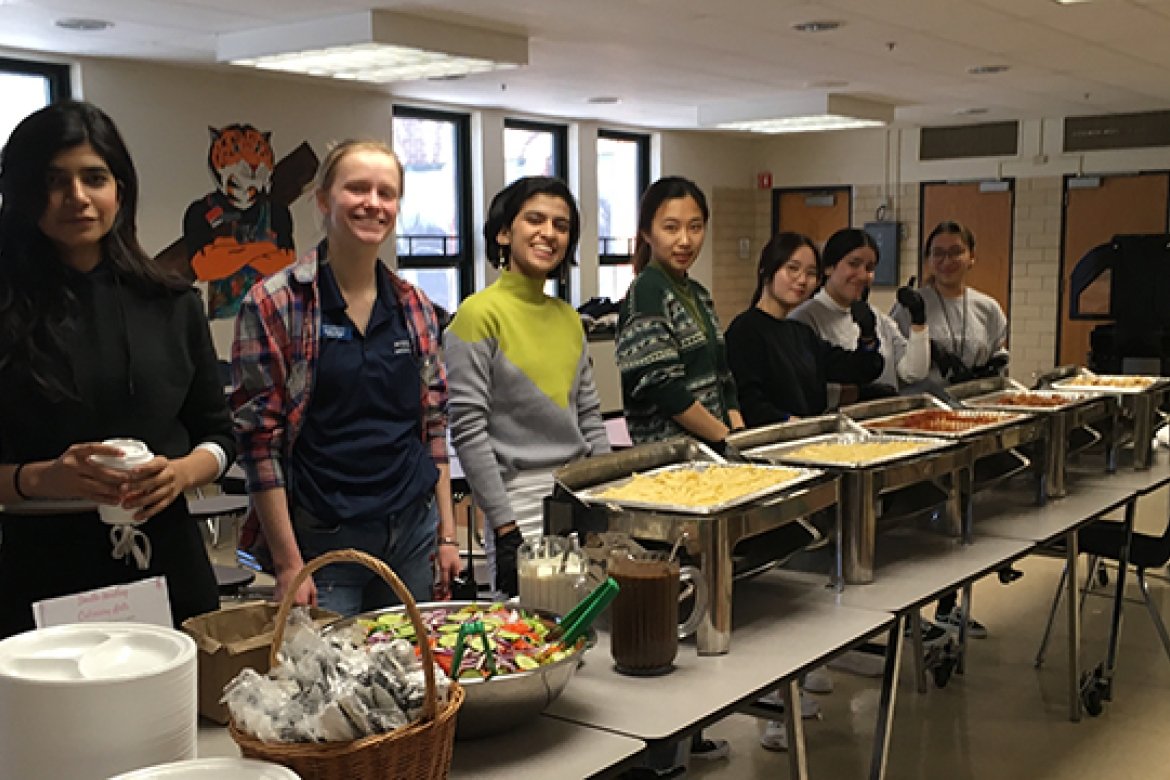 6,500 bags. An 18-wheeler and several vans filled with donated food. Spring admits begin their Mount Holyoke career with community service.
For the seventh consecutive year, spring admits kicked off their Mount Holyoke College careers by volunteering for South Hadley's annual Bag the Community food drive, collecting and sorting donated food for the town's Neighbors Helping Neighbors food pantry. 
Mount Holyoke's participation in Bag the Community was born of a partnership between founder Susan Brouillette who graduated from the College's Frances Perkins Program in 1987 and Mount Holyoke's Community-Based Learning program. The event takes place over Martin Luther King Jr. Day weekend in the spirit of service. Now a part of spring Orientation, the experience is a way for new students to learn about and connect to their community while, at the same time, participating in an event together and forging bonds among themselves.
Brouilette first encountered the "bagging" concept from a Mount Holyoke student group that left grocery bags with an attached instruction sheet outside the door of her residence hall every October. Many years later she adopted the concept for Neighbors Helping Neighbors, which opened in 2011.
"At that time, I was newly retired from teaching at South Hadley High School but I had very strong ties to the faculty and students there. I brought the idea of 'bagging the community' to the vice principal as a way of rebuilding a sense of community for our students and staff and the town, generally," she said.
Every year the event has grown larger. The first year of Bag the Community, the volunteers bagged 1,500 houses. Now that already-impressive number has expanded to the entirety of South Hadley — about 6,500 homes. This year, more than 300 volunteers helped bring in a tractor-trailer truck and several van-loads full of food to stock the warehouse, which accounts for 40% of the food pantry's annual distributions.
"I am deeply grateful for Mount Holyoke's commitment to our community's project," said Brouilette. "I hope our relationship will continue for many years to come."
Read the story from Western Mass News.