Tapping into the Pioneer Valley
Tapping into the Pioneer Valley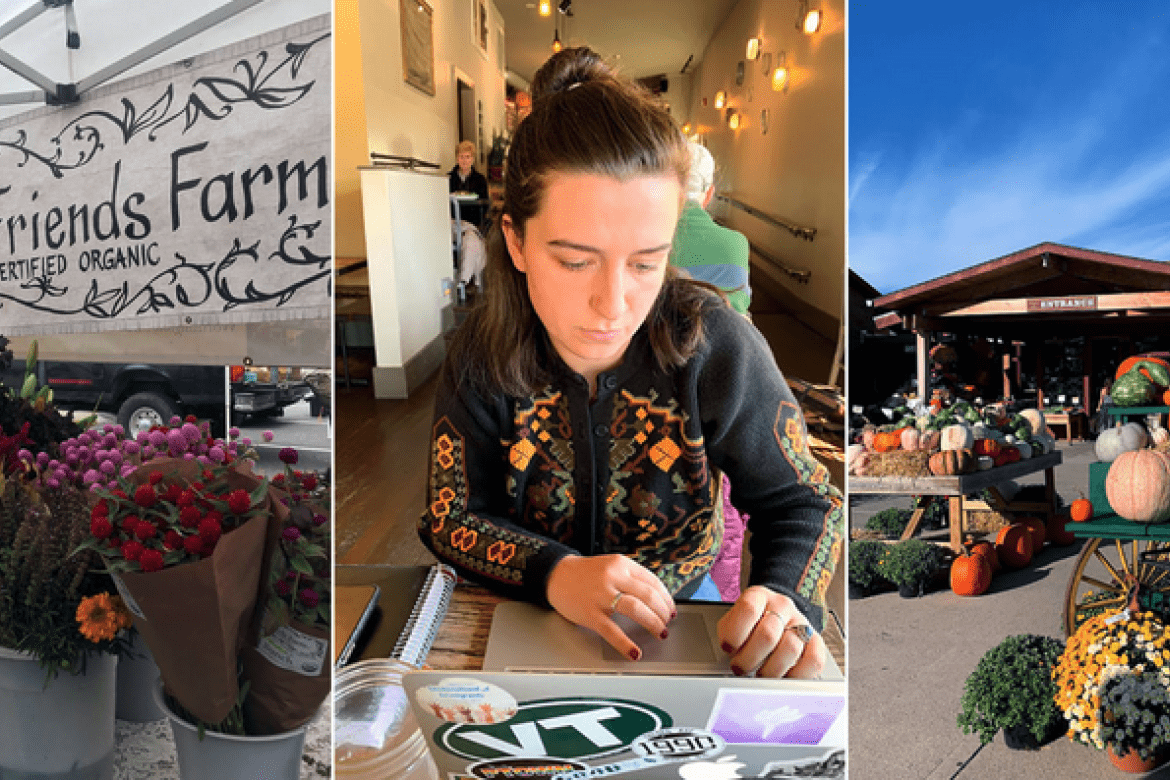 Reflecting back on some fond memories throughout four years at Mount Holyoke, finding that many of them took place beyond the gates.
Mount Holyoke College in South Hadley, Massachusetts, did not sound like the most exciting place to spend four years to 18-year-old me, who was hungry for adventure and excitement. 
But, four years after drinking my first coffee in Thirsty Mind Coffee & Wine Bar moments before my interview for admission, Mount Holyoke has become home. Many places on campus — the Dickinson House, the library's atrium and Info Commons — have become as comfortable to me as the kitchen table in my childhood home.
However, when reflecting back on some of my fondest memories throughout my time at Mount Holyoke, many of these took place beyond the gates. A large part of the Mount Holyoke experience is taking advantage of all that the Pioneer Valley — the beautiful region where Mount Holyoke is situated — has to offer.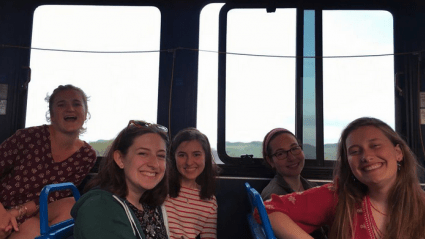 The trusty PVTA
As someone who took public transportation daily throughout high school, I personally find rides on the Pioneer Valley Transit Authority an adventure in and of themselves. This bus system runs between the four colleges and one university in the valley. Whether I'm people watching as Five College students hop on and off the bus or diving deep into a conversation with friends, the ride can be as enjoyable as the destination. Not to mention the many treasures to be found along PVTA routes 38 and 39.
Some of my favorite itineraries? Take the 38 to Amherst on a Saturday to peruse the Amherst Farmers Market and then, if you're lucky, get a table at Amherst Coffee and do some homework. Stop by Atkins Farms Country Market on the way back for a cider doughnut!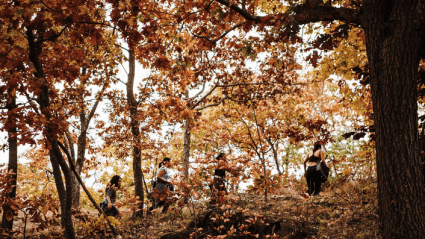 The 38 can also take you to some beautiful hiking trails originating at the Notch Visitor Center, located halfway between downtown Amherst and Mount Holyoke's campus. Or take the 39 to Northampton and pop in and out of the stores, grab a bite of brunch or sip a bubble tea. Maybe even contemplate a new piercing or tattoo from Lucky's Tattoo and Piercing.
Off the beaten path
If you or a friend are lucky enough to have access to a car (or a Zipcar account) there are so many other adventures to be had. The Montague Bookmill is a popular getaway study spot. The Chicopee Goodwill is perfect for a Saturday afternoon when you're in need of some budget retail therapy. And Puffer's Pond in Amherst is an idyllic spot to cool off on those May or September days that sometimes feel like the middle of summer.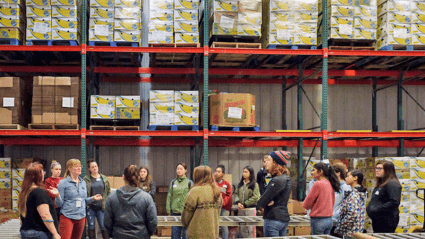 Community engagement
My life at Mount Holyoke exploded when I realized that getting off campus doesn't need to be something that inevitably costs you $3.50 for a latte. I have gotten off campus in ways that have not only not cost me but even paid me. And not just monetarily. Off-campus community engagement experiences can boost your resume and provide you with meaningful connections and experiences.
Between nearby towns such as Amherst, Northampton, Holyoke and Springfield, there are endless opportunities for community engagement. It can be so enriching to spend time with people who are at different points in their life, and to spend time doing things that aren't homework.
For three semesters, I served as an America Reads tutor at Homework House in Holyoke through the Weissman Center for Leadership's Community-Based Learning program. I also worked as an environmental education intern at the Hitchcock Center for the Environment in Amherst for a semester. And I have been involved in the Civil Liberties and Public Policy student group based at Hampshire College, which organizes a conference every spring that attracts students and activists from throughout the country.
To find out how to get more involved with the greater community, get in touch with the Weissman Center — or even just do some Google research. Regardless of your academic interest, there is something for you in the Pioneer Valley. Whether by getting involved in a local farm, tutoring at a public school or interning for a nonprofit, you can find something in the area that serves your academic and career aspirations, gets you off campus and enables you to give back to the community.