"There's acceptance on so many levels here"
"There's acceptance on so many levels here"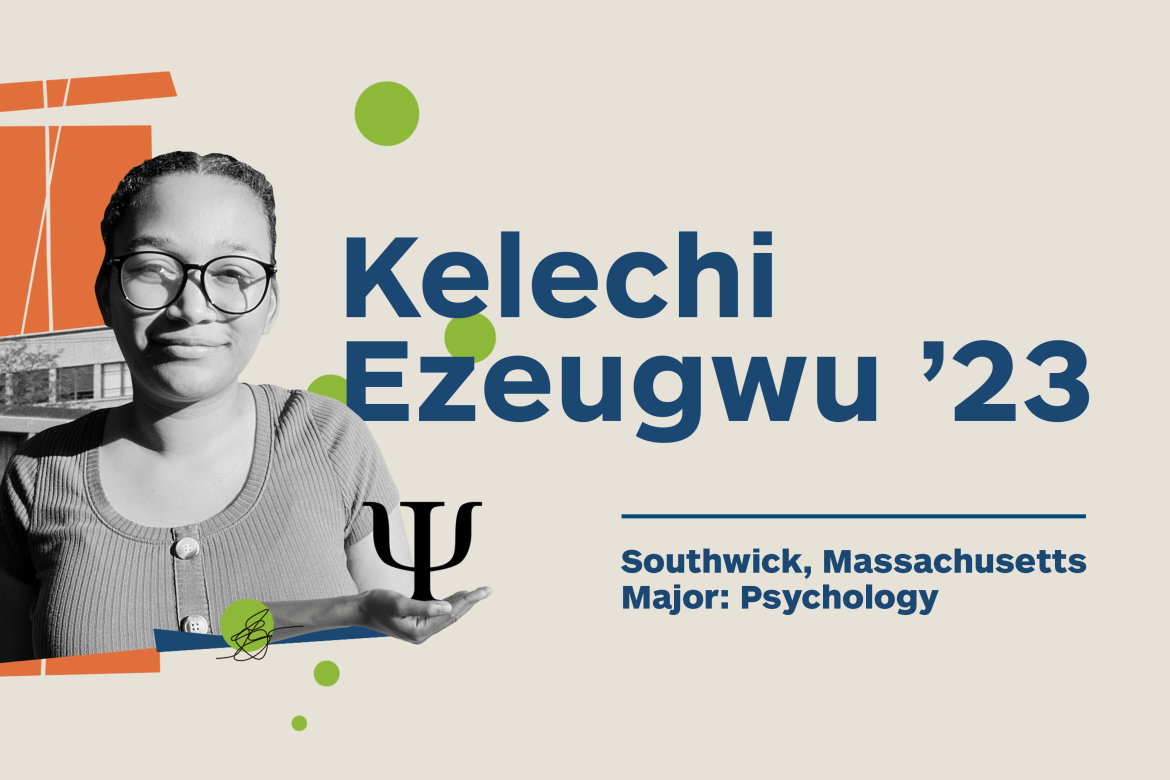 "Having financial aid and scholarships has been huge. It meant I could work a few hours less and have time to study and do orgs, relax a little bit and decompress from the chaos of the world. I'm so grateful for it."
For most of her life growing up in rural Massachusetts, Kelechi Ezeugwu went by the nickname KC. 
Her mother suggested the nickname early on, when teachers and friends in school had trouble reading and pronouncing her full name (it's Kuh-LAY-chee).
"No one could pronounce it," she recalls, "and what's worse, no one would try. Everyone thought it was Casey. Even other students would introduce me to teachers as Casey without my permission. Then on the roster the teachers would see my full name and ask 'Who is Kelechi?'"
It all changed when she arrived at Mount Holyoke, Ezeugwu says. "No one asked if I had a nickname, they just asked if they were saying it right."
That singular first impression conveyed all Ezeugwu needed to know of her new home for the next four years.
"That acceptance that it was my name, that I didn't have to change it to make it more convenient for anyone … that was the uniqueness of Mount Holyoke, and there's that acceptance on so many levels here."
Ironically, Ezeugwu took to another KC in her advisor, Katherine "KC" Haydon. Though intimidated at first by the large size of Haydon's intro to psychology class, she found in Haydon a kindred spirit during office hours.
"She always said I asked great questions and encouraged and pushed me … that really impacted me, to know how I was doing and how I could improve," says Ezeugwu. 
Having spent part of her childhood in Nigeria mentored by an uncle who was a judge, Ezeugwu says she aims to study law after completing her undergraduate studies. 
"On the one hand the law is kind of like a puzzle, a challenge. On the other hand there's so many people who suffer because of inequalities, and I would like to help alleviate some of that," she says. 
Donor support made a Mount Holyoke education possible, says Ezeugwu. 
"I grew up in a single-parent household and my mother was always working to make bare necessities," she says. "I've been working and trying to take a little off that burden. So having financial aid and scholarships has been huge. It meant I could work a few hours less and have time to study and do orgs, relax a little bit and decompress from the chaos of the world. I'm so grateful for it."