A true home away from home
A true home away from home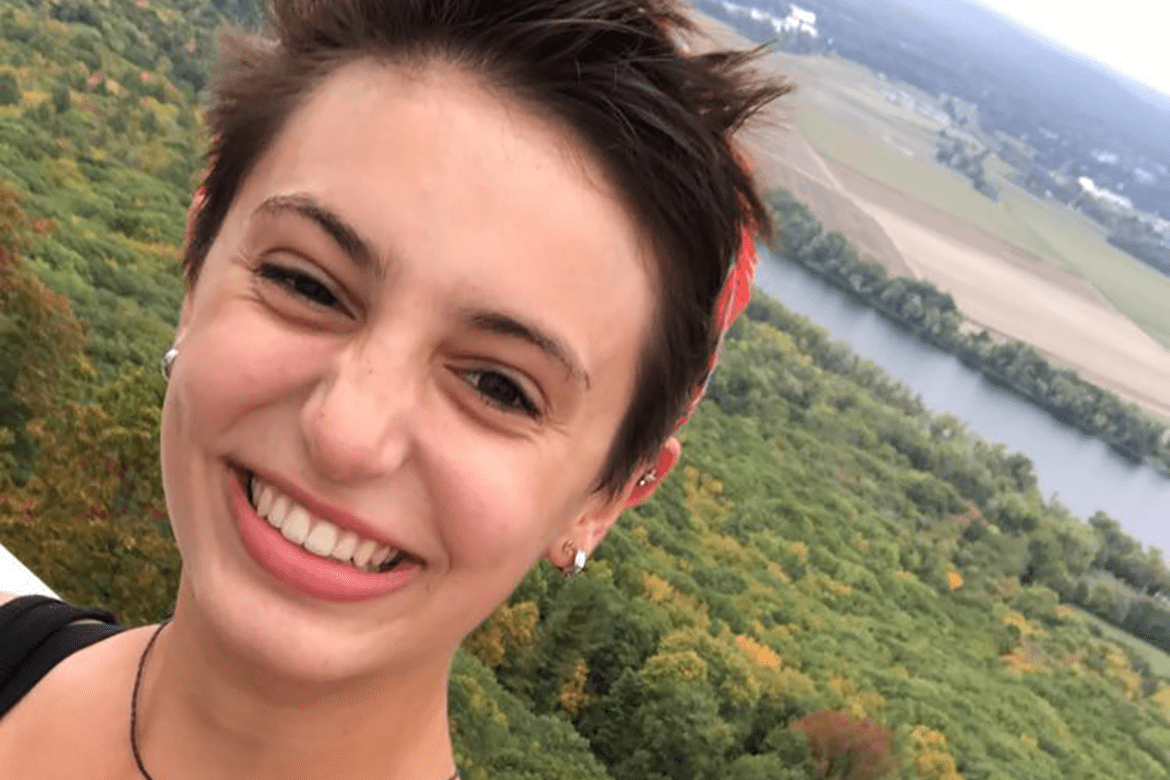 Isabel DiBiasio-Hudson discusses the MHC community: rooted in compassion, empathy and a desire to support people in the way that they want and need to be.
When I was researching colleges, the statistics only helped me so much. Nothing matched the experience of authentic interactions with students in their own environment or of having an organic conversation with faculty.
Mount Holyoke — the first women's college that I looked at — quickly rose to the top of my list. 
Overnight decision (of sorts)
In high school I had taken courses at a coed university, so I thought I had a good idea of what a college classroom was like. That was until I visited Mount Holyoke's campus. 
After an overnight visit, I knew Mount Holyoke was the place I would spend the next four years of my life. I chatted with faculty members who were approachable, kind and knowledgeable. The College fostered the strong mentor relationships I was looking for. I made several new friends and fell in love with the sushi station at the Blanchard Community Center. I could see myself being a student at Mount Holyoke and being happy here.
Inclusive environment
As a nonbinary person, it is essential for me to be in a space I can find peers and be affirmed in my identity in all contexts across campus. Mount Holyoke has offered that to a degree that I didn't know was possible. 
The ethos of the community at Mount Holyoke is rooted in compassion, empathy and a desire to support people in the way that they want and need to be supported. Being part of this community and knowing that I have people who have my back has changed the way that I move forward into the world.
Campus beauty
Growing up in the rural Southeast, I spent plenty of afternoons romping in the woods, climbing trees and playing in creeks. Mount Holyoke's location is in the gorgeous Connecticut River Valley and has so much to offer in terms of natural resources and hiking. I love to walk and skateboard the path around Lower Lake. And balancing all the natural scenery are Amherst and Northampton, two small but lively cities.
Academic opportunity
My long-term goal is to be an adolescent cardiologist, and Mount Holyoke provides the academic support to reach that goal. Because Mount Holyoke is a research institution, there are many opportunities to get hands-on experience by becoming involved with professors' research. Add to this the access to research presentations, faculty, technology and academic resources provided by the Five College Consortium, and you have a collaborative teaching and learning environment where you can thrive!
Home is a place where you can build a solid foundation and grow. Mount Holyoke allows their students to do both. I see this most often in my STEM classes, where students who historically have had no or limited access to male-dominated STEM fields are encouraged and empowered to occupy these otherwise inaccessible spaces — a sight that continues to blow my mind and is a testament to the power of Mount Holyoke's supportive faculty and community.