"We could do that research at Mount Holyoke!"
"We could do that research at Mount Holyoke!"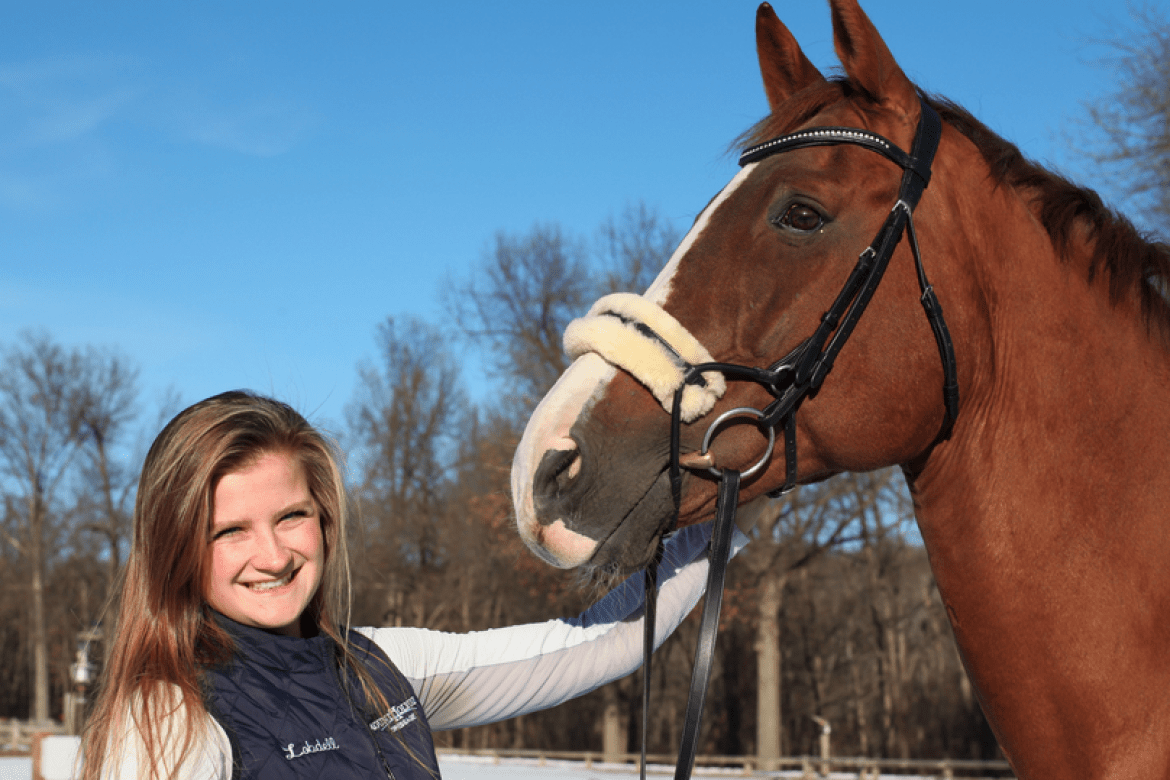 Lexi discusses how attendance at a psychology lecture as a first-year student prompted her to suggest an experiment to Mara Breen, associate professor of psychology and education and to become part of a research team.
When asked "Why Mount Holyoke?" I've always replied with the same answer: for unmatched equestrian and academic opportunities. As an avid high school equestrian, the pale blue Equestrian Center was my first impression of the Mount Holyoke campus and I was mesmerized. I immediately knew the Equestrian Center would be my athletic home for the next four years. But I never dreamed it could also be my research lab.
Fast-forward to one year later, when I attended the 2017 Hastorf lecture on campus, featuring Professor of Psychology Aniruddh D. Patel from Tufts University. Patel gave a talk explaining his research on the relationship between music and language. His lecture ended with a proposal of a method he had designed to see if horses would spontaneously synchronize their movements to a beat. At the mention of the word "horse," I listened more closely. The method he explained seemed completely doable and I thought, "We could do that research at Mount Holyoke!"
As the lecture in Hooker Auditorium ended, I took a deep breath. I knew I had the equine skills — and that Mount Holyoke had the horses and facilities — to conduct the exact equine research that Professor Patel had just described. I raced down the stairs to tell my Introduction to Psychology professor, Mara Breen.
As a first-year student, I was intimidated to suggest that I could conduct an experiment with horses. However, Professor Breen smiled at me, asked a few questions and informed me that she would talk to Professor Patel at dinner about how Tufts and Mount Holyoke could collaborate to conduct this project.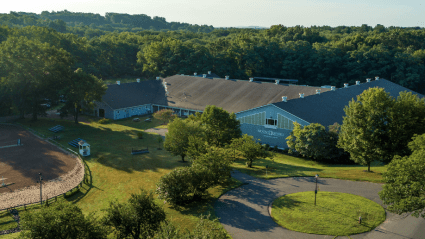 It seemed too good to be true. I had showed up at Mount Holyoke a few months prior, eager to join the hunt seat and dressage riding teams and hopeful to participate in independent research at some point during my four years. I never imagined that I would be able to conduct research in neuroscience at the barn with my favorite lesson horses during my first year.
A few weeks later, that was indeed my reality. I was part of the original research team, along with professors Breen and Patel and Visiting Lecturer Ahren Fitzroy. I showed up to the barn every day for two weeks during my lunch break to perform the curricular trotting method, as described by Patel during the lecture. Which is to say, lesson horses would trot in circles around me as the songs "Happy" by Pharrell Williams and "Shake it Off" by Taylor Swift alternately blasted through the barn.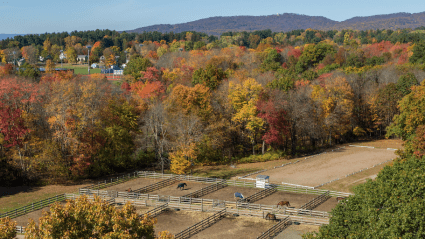 During their 20 trials, each of the 15 horses in our study wore what appeared to be regular boots to protect their tendons. But they were actually sporting custom-made boots with attached accelerometers that we'd created in Mount Holyoke's makerspace (which has since been expanded and renamed the Fimbel Maker & Innovation Lab). These boots helped us track the movement and speed of each front leg in order to monitor the horse's rhythm.
As we worked through the inevitable growing pains associated with employing a new research method, I learned resilience, patience and humor. Two years later, we now have a poster to show for our efforts and a paper is in the works. It turns out that horses, which are non-vocal learning animals, do not seem to spontaneously synchronize their trotting hoof falls to a musical beat. And that's OK. Our findings further Patel's 2006 "vocal learning hypothesis," which asserts that the ability to synchronize movements to an external auditory beat in a predictive and tempo-flexible way is linked to vocal learning.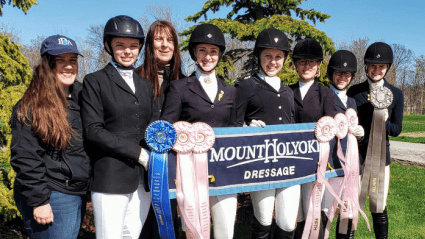 As a senior now, I can say that the Equestrian Center has been my second home at Mount Holyoke in more ways than I could have imagined. It has been my laboratory full of discovery and unanswered questions, my practice arena to sharpen my skills in the saddle, my oasis and release from academics, a place for me to grow as a leader, a host to my wooded running trails, and my meeting point with friends. In addition to all this, the Equestrian Center is extra special this year, as it celebrates 100 years of excellence in riding and serves as the host of my final Intercollegiate Dressage Association Nationals.