Senior Symposium is an annual event at Mount Holyoke and is the day when students become experts. They present a project that is the culmination of their years of hard work and scholarly research in independent study, 395-level course word or other course work that demonstrates depth of research and analysis.
Seniors showcase their academic prowess in front of faculty, family and friends. The presentations they give are often the crowning moment in their academic careers.
Upcoming events
Happening at Mount Holyoke
Recapping Senior Symposium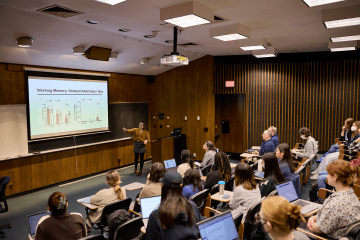 At this year's Senior Symposium, over 100 Mount Holyoke College seniors presented their research, capstones and independent coursework.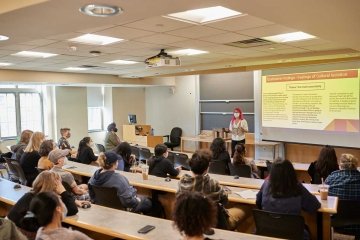 More than 100 seniors presented their research to peers, supporters and friends as senior symposium returned to campus.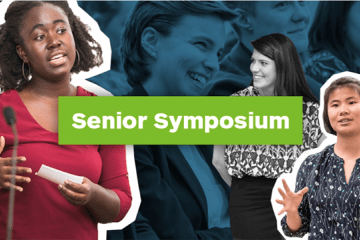 The culmination of Mount Holyoke students' academic careers, Senior Symposium marks the metamorphosis from student to expert.