Top 6 reasons to take professional development courses at Mount Holyoke College
Meet some of our professional development faculty: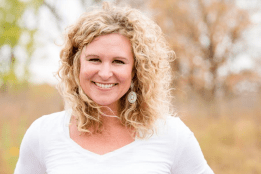 National Board Certified Teacher, 2010 National Teacher of the Year, Laureate Emeritus for the non-profit Teaching Channel, and author.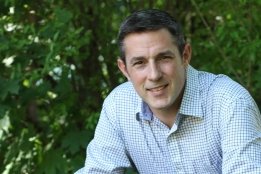 2008 Massachusetts Teacher of the Year, 2010 Presidential Award for Excellence in Mathematics and Science Teaching, and author.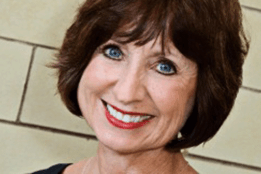 National Board Certified Teacher, Center for Teaching Quality Teacherpreneur, national consultant and speaker, and published author.
2. Our programs and classes are supportive, flexible and convenient.
We know the work/life balance limitations educators are up against. So our professional development courses use a range of teaching formats to support and provide flexibility to our students. Our interactive online courses allow you to attend class from anywhere in the world. In our accelerated courses, you dive right in and finish your course in just a few weeks!
3. Credit and non-credit courses that support your professional growth.
Whether you are a professional looking to build your skills, a visiting student enrolled in another institution, or non-degree student seeking personal or professional enrichment, we invite you to explore our courses to see what might be a good fit for you.
In all of our courses you will get access to top-notch faculty and engaging content.
You may want to take a course for credit in order to receive an official transcript. This may be the best option if you are using the course towards a licensure requirement or other professional development requirement.
Our non-credit courses provide you with all the content and opportunities for engagement without the stress of grades. They are our most affordable option. We can provide you with a certificate of completion for proof of participation. Some of our short seminars and special topic professional learning opportunities are only available in non-credit formats.
Learn more about the affordability of our programs.
4. We're here when you are ready to learn, year-round.
We offer courses throughout the year that meet the schedules of working teachers. We offer evening classes so you can keep cultivating your skills all year long. During the summer our accelerated week-long courses let you boost your skills in a focused, concentrated timeframe.
5. Start with a course — or dive deeper with an institute.
Feel free to start slow. Try a course and explore what our programs have to offer: the energy, the intellectual engagement, the community and the support you get to help you be successful.
If you decide to go further, transfer any for-credit course into one of our Professional Development Institutes to develop your area of expertise or for an additional license. Taken at your own pace, with typically just 12-14 credits required, you can demonstrate your commitment and excellence in more than a dozen different domains, ranging from pedagogy, equity, research and leadership.
6. We offer affordable custom programming for your organization
Whether you want to address specific challenges, support organizational development or stay on top of the latest research and best practices in teaching and learning, we can help. We collaborate with you to develop custom, interactive professional learning opportunities, bringing in experts to ensure we meet your organization's goals.
Sign up now for a free consultation and we can develop an affordable program tailored to your needs, team size and schedule.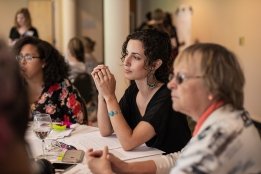 Mount Holyoke College partners with National Coalition of Girls' Schools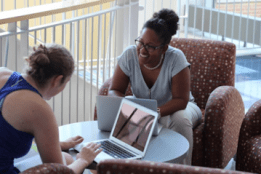 Whole Selves is designed to help kids build and maintain healthy relationships.
Contact Us
Mount Holyoke College has been on the forefront of providing a rigorous education to passionate changemakers who have gone on to break new ground in education, the sciences, the arts, public service and social justice movements for over 180 years.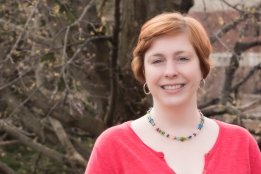 Admissions and Communications Coordinator