Jemelleh Coes
Director of the Teacher Leadership Programs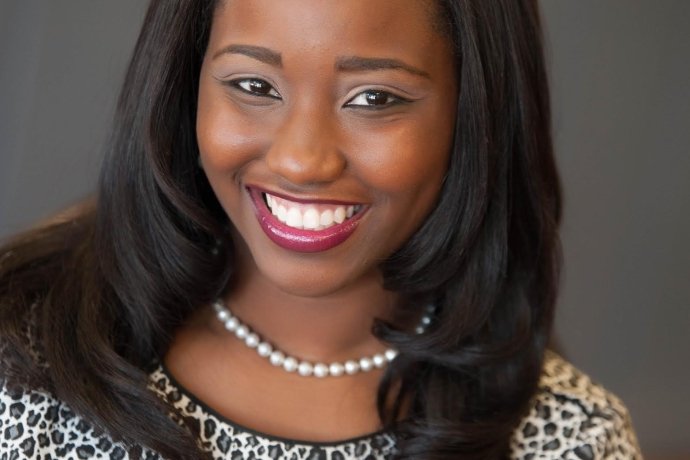 Jemelleh Coes is Georgia's 2014 Teacher of the Year. Coes spent six years teaching English/language arts and math in both the general and special education setting at Langston Chapel Middle School in Statesboro, Georgia.
Coes is a two-time graduate from Georgia Southern University and is pursuing her Ph.D. in Educational Theory and Practice with certificates in law and policy, disability studies, and qualitative research at the University of Georgia. She is a classroom and field instructor for teacher candidates at the University of Georgia, and she also serves as a teacher mentor for classroom teachers throughout the state. In this capacity, she supports teachers with career development and special projects. Her work seems to be about helping other educators grown but the truth is that her work is just a very clever way to learn from some of the most excited and uniquely innovative educators in Georgia!
Coes serves as the education co-chair for Georgia's National Association of the Advancement of Colored People (NAACP) Chapter, president of the Georgia Teachers of the Year Association, board member for the Georgia Cyber Academy and the National Network of State Teachers of the Year, advisory councilman of Georgia's Network for Transforming Educator Preparation and the Georgia Partnership of Excellence in Education. Basically, she listens A LOT and endeavors to find the gaps in equity that exist throughout education.
Her work has a laser focus on equity and disrupting traditional ways of engaging in education. She believes that equity is the thread that runs through everything! Jemelleh says, "In the sweater of life, if you remove the equity thread, you can guarantee indecent exposure."
Other projects that Jemelleh is working on include creating Georgia specific Every Student Succeeds Act provisions, curriculum designing with EdRising for aspiring educators in high school, developing interactive professional development for teacher leaders, facilitating a national fellowship program for teacher candidates, hosting webinars that focus on equity in schools, and conducting research with Black girls.
Her philosophy of education is:
"The ticket to greatness lies within every child. A great teacher is willing to turn over every rock, carve every stone, and open every candy bar until they find that golden ticket!"
Areas of Expertise
Education
Ph.D., University of Georgia
M.Ed., Georgia Southern University
B.S., Georgia Southern University (education)