Mount Holyoke alums have been opening doors, breaking barriers and launching into the world as leaders since the founding of the College. Our graduates are leading the way — in the boardroom and in the classroom, in the lab and in public service, in the field and on the runway. Every day alums are lifting up others, calling out injustices and advocating for change.
Launching Leadership
In celebration of the achievements of our alums and to highlight the many ways Mount Holyoke prepares its graduates to lead in the world, we present a conversation series between interim President Beverly Daniel Tatum and a diverse group of graduates. These alums exemplify an intellectually adventurous Mount Holyoke education in action. Their interviews will be posted to this page as soon as they are available.
Lessons in leadership
Mount Holyoke alums are leading in varied and nuanced ways and using their spheres of influence for good — through professional achievements, volunteer experiences, advocacy work, special passions/projects, and more. We want our community to hear these important stories.
Please use this form to share your story or to recommend a friend, classmate or colleague.
Alums in the News
Demonstrating leadership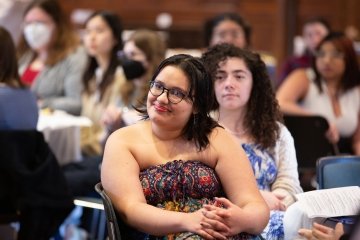 Mount Holyoke College students were honored at the annual Leadership and Service Awards ceremony for their contributions to the community.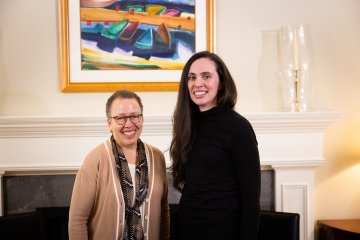 Mount Holyoke alum Caitlin Lambert '09 is working to free children from prison while also advocating for juvenile justice reform in Somaliland.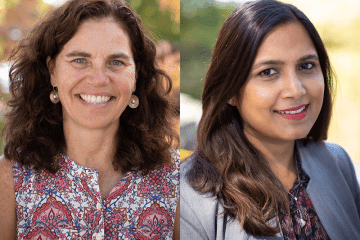 Two Mount Holyoke alums and members of its Board of Trustees met with Interim President Beverly Daniel Tatum to discuss finance careers, changing plans and leaps of faith at the latest Launching Leadership conversation on April 11.
How will you make your mark?
Mount Holyoke alums have always blazed trails and challenged the status quo. Scientists. CEOs. Politicians. Entrepreneurs. Pulitzer-Prize winners. Oscar winners. And everything in between.