Mount Holyoke alums have been opening doors, breaking barriers and launching into the world as leaders since the founding of the College. Our graduates are leading the way — in the boardroom and in the classroom, in the lab and in public service, in the field and on the runway. Every day alums are lifting up others, calling out injustices and advocating for change.
Launching leadership
In celebration of the achievements of our alums and to highlight the many ways Mount Holyoke prepares its graduates to lead in the world, we present a conversation series between interim President Beverly Daniel Tatum and a diverse group of graduates. These alums exemplify an intellectually adventurous Mount Holyoke education in action. Their interviews will be posted to this page as soon as they are available.
Aimée Eubanks Davis '95
Aimée Eubanks Davis '95 is the founder of Braven, a startup that works to ensure underrepresented college students develop the life skills, confidence, experiences and networks that enable them to get strong first jobs after graduation. Named as one of America's Best Startup Employers of 2022 by Forbes magazine, Braven is now operating in five cities and working with more than 3,300 students.
Read Aimée's story
Suzan-Lori Parks '85 and Debra Martin Chase '77
Suzan-Lori Parks '85 is the first Black woman to win the Pulitzer Prize for Drama, an award she received in 2002 for "TOPDOG/UNDERDOG." In 2018, the play was named "The Greatest American Play of the Past 25 Years" by The New York Times. This unprecedented distinction was awarded unanimously by a special panel of critics convened to examine and rank the most important plays written and produced in the previous 25 years. Parks is also a recipient of the MacArthur Genius Grant and the Dorothy and Lillian Gish Prize.
Tony Award-winning producer Debra Martin Chase '77 is an entertainment industry trailblazer. She was the first Black woman to have a producing deal at a major movie studio, and her films have grossed more than a half billion dollars. She has a deal at Universal Television and executive produces CBS' "The Equalizer." Her numerous credits include "Harriet," "The Princess Diaries" and "Rodgers + Hammerstein's Cinderella." In partnership with Marc Platt, she won a 2022 Tony for Best Musical for "A Strange Loop."
Read about Suzan-Lori and Debra
Addison Beaux '99
Addison Beaux serves as an executive leadership, strategic communication and management consulting asset. Before becoming a Silicon Valley entrepreneur, he served as a staffer to Congresswoman Gabrielle Giffords, speechwriter to the President and Board of Trustees at Stanford University, congressional liaison and speechwriter at the Consumer Financial Protection Bureau and lead researcher at the Center for Economic Integrity. Addison is trained as a child and family therapist and is also a celebrated storyteller and public speaker.
Read Addison's story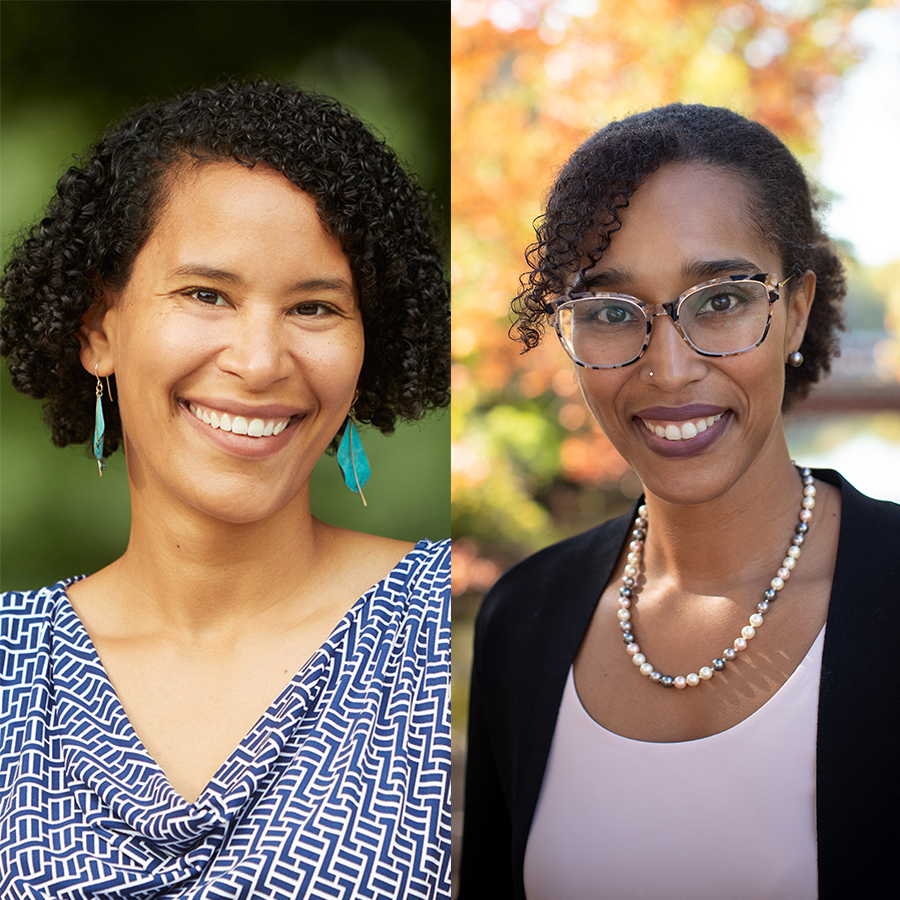 Charisse Pickron '08 and Kira Banks '00
Charisse Pickron '08 is an assistant professor at the Institute of Child Development, University of Minnesota Twin Cities. As the director of the Child Brain and Perception Lab, Charisse and her team examine the ways in which social experiences shape how infants and children perceive and represent people in their environment to better understand the way early experiences influence face perception and how young children begin to respond to and understand social constructs such as gender and race.
Kira Banks '00 is co-founder of the Institute for Healing Justice and Equity at Saint Louis University, where she is a professor in the Department of Psychology. She also served as a racial equity consultant for the Ferguson Commission and continued as the Racial Equity Catalyst for Forward Through Ferguson. Her research, teaching and facilitation around equity, diversity and inclusion have helped frame racial equity in the St. Louis region and beyond.
Lessons in leadership
Mount Holyoke alums are leading in varied and nuanced ways and using their spheres of influence for good — through professional achievements, volunteer experiences, advocacy work, special passions/projects, and more. We want our community to hear these important stories.
Please use this form to share your story or to recommend a friend, classmate or colleague.
Alums in the News
Demonstrating leadership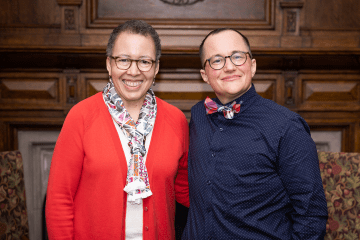 The final Launching Leadership conversation for 2022 was with Addison Beaux '99, the founder and CEO of Beaux & Arrow. The wide-ranging conversation touched on student activism, gender affirmations and self-love.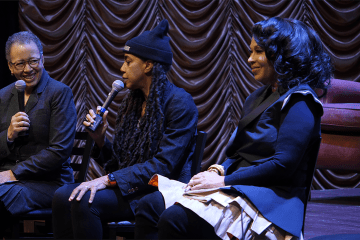 Love, work and the importance of connection were the overarching themes of a Launching Leadership discussion with Mount Holyoke alums Suzan-Lori Parks '85 and Debra Martin Chase '77 after an electrifying performance of Parks' play "Topdog/Underdog."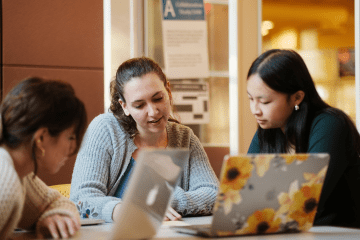 The Speaking, Arguing and Writing (SAW) Program is a critical component of the Weissman Center for Leadership at Mount Holyoke College.
How will you make your mark?
Mount Holyoke alums have always blazed trails and challenged the status quo. Scientists. CEOs. Politicians. Entrepreneurs. Pulitzer-Prize winners. Oscar winners. And everything in between.