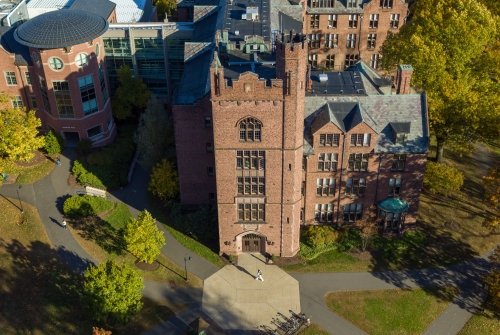 Financial Aid
Financial Aid
What is financial aid and who is it for?
Financial aid helps you pay for college expenses. It helps to cover the difference between the published cost of attendance at Mount Holyoke and what we determine families can contribute. You are encouraged to apply for financial aid if you believe that, in any of the four years of undergraduate studies, you may have difficulty paying for your education. Over 70% of our undergraduate students apply, and over 75% receive aid they don't need to pay back. Both U.S. and international students are eligible to apply for financial aid.
Financial aid for U.S. students typically consists of a combination of grant, loan and work-study aid. Students who do not complete a financial aid application at the time of admission and indicate their intention to apply for financial aid on their admission application are not eligible to apply for aid consideration for their first two semesters of attendance.
Financial aid for international students consists of a combination of need-based grants, student loans and campus employment. Be sure to indicate your intention to apply for aid on your admission application and complete all required documents for financial aid by the published deadline. If you don't apply for financial aid as an incoming international student, you will not be eligible for need-based aid at any time during your years at Mount Holyoke.