Emily Dickinson
One of the greatest and most original poets of all time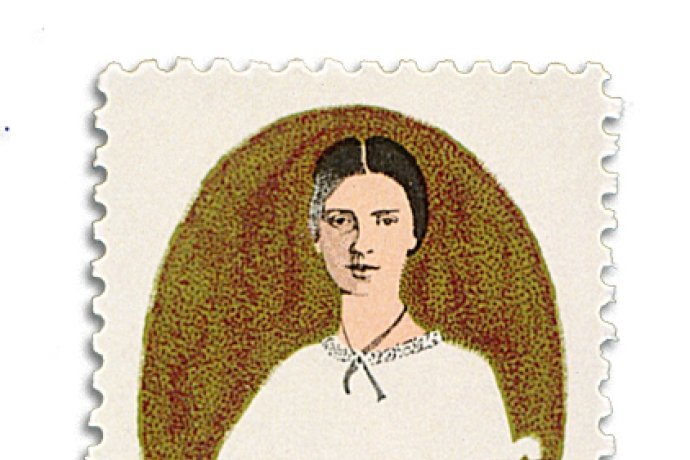 One of the most important figures in American poetry, Emily Dickinson was born in Amherst, Massachusetts, into a prominent family with strong community ties. While attending Amherst Academy, the principal noted Dickinson was "very bright" and "an excellent scholar." 
She attended Mount Holyoke Seminary (the College's original name) from 1847 to 1848. At that time the course of study at the Seminary was for three years total, divided into three classes: junior, middle and senior. Dickinson placed in the middle class, based on her entrance exams. If she had chosen to stay, she would have been a graduating member of the class of 1849. 
A prolific writer, Dickinson was considered an eccentric and recluse who rarely greeted guests and didn't leave her bedroom in later life. Most of her friendships were cultivated through correspondence. During her lifetime only 10 of her nearly 1,800 poems were published.
Common themes explored in Dickinson's work were death, immortality, spirituality, society and nature. Dickinson continues to be a staple of the American literary canon. Scholars and readers continue to be captivated with her unique life.
Upon her death in 1886, Dickinson's sister Lavinia discovered an accumulation of poems. Emily's first collection of poetry was published in 1890, but the content was heavily edited. It wasn't until 1955 that a complete and mostly unaltered collection became available with the publishing of "The Poems of Emily Dickinson."
Class year: 1849