Tara Roberts '91
2022 Rolex National Geographic Explorer of the Year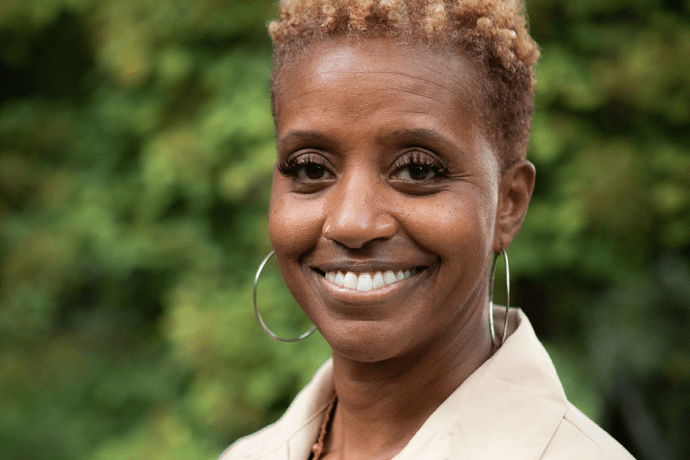 Tara Roberts has always loved to tell stories. At Mount Holyoke her self-designed communications studies major set her up to tell stories at top-tier magazines like CosmoGirl, Essence and Ebony. But a 2016 trip to the National Museum of African American History and Culture set Roberts on her most ambitious storytelling venture yet.
Deep within an exhibit was an image of Black women in wetsuits. To Roberts they looked like superheroes, and the image's caption confirmed her suspicions. These women were part of Dive With a Purpose, a group of scuba divers documenting shipwrecks from the Middle Passage. Approximately 1.8 million Africans died on the Middle Passage, and 1,000 ships sank. Until now divers and historians have found and documented startlingly few of these wrecks.
Roberts began writing a blog series for National Geographic about Dive With a Purpose's work. Her blog series became the six-part podcast series — "Into the Depths" — and resulted in Roberts being named 2022's Rolex National Geographic Explorer of the Year. She was the first Black woman explorer to ever be featured on the cover of National Geographic. "Into the Depths" also won the Jackson Wild's Special Jury Recognition for engaging platforms, an award given by her peers in the media industry for work that uses digital media to engage and create awareness about the natural world.
Class year: 1991
Major: Communications studies (self-designed)