Wendy Wasserstein
Tony-winning playwright and Pulitzer Prize winner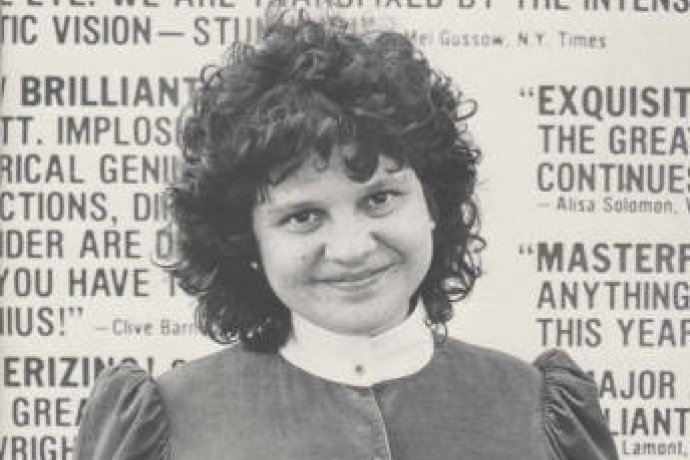 Wendy Wasserstein, a Tony-winning playwright, Pulitzer Prize winner, screenwriter, essayist, feminist and professor, was born in Brooklyn, New York. Her play "The Heidi Chronicles" won the Pulitzer Prize for Drama in 1989. It also received numerous awards, including the best play Tony Award; two Drama Desk Awards and a New York Drama Critics' Circle award. It also won the Susan Smith Blackburn Prize. 
Wasserstein's first play, "Uncommon Women and Others," about a reunion of Mount Holyoke graduates, was produced on Off-Broadway in 1977. 
Her other noteworthy plays include,"The Sisters Rosensweig," "An American Daughter," "Old Money" and "Third." Her screenplay for the film "The Object of My Affection" starred Jennifer Anniston and Paul Rudd. Her book "Shiksa Goddess: Or, How I Spent My Forties" is a collection of essays including the story of how she became a mother at age 48.  
The night following her death, from cancer at age 55, Broadway's lights were dimmed in Wasserstein's honor.
Class year: 1971
Major: history; Doctor of Humane Letters, 1990