Elena Frogameni named Rhodes Scholar
Elena Frogameni named Rhodes Scholar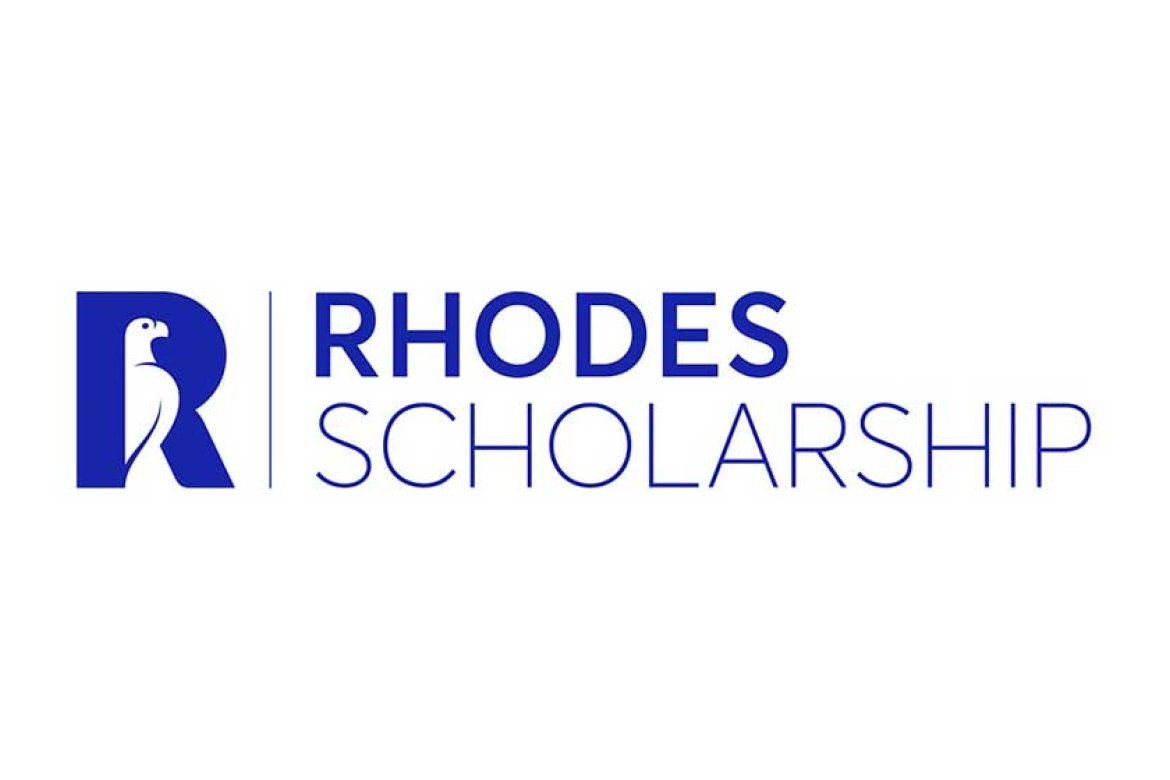 Mount Holyoke senior Elena Frogameni '22 is Mount Holyoke's second-ever Rhodes Scholar and its first in over 25 years.
Mount Holyoke College senior Elena Frogameni '22 has been awarded a Rhodes Scholarship for graduate study at the University of Oxford. She is the second Rhodes Scholar ever selected from Mount Holyoke and the College's first scholar in over 25 years. 
Frogameni is a French and politics double major, with a Nexus concentration in journalism, media and public discourse. She hopes to complete two master's degrees: one in public policy and one in global governance and diplomacy. 
Frogameni was exultant upon learning of her award, as she was only one of 32 Americans chosen this year from an initial applicant pool of 2300 college students. She is also one of 22 women in this year's Rhodes Scholar class, the most ever elected in a year. 
"I'm thrilled to get to spend two years in an international community joyously learning with some of the most amazing people across the country and around the world," she said. "The Rhodes Scholarship feels like a continuation of my time at Mount Holyoke. I have the support of the Mount Holyoke community, a community that knew me and valued me as a scholar and a person." 
"Elena Frogameni is an extraordinarily accomplished student who is richly deserving of the honor and opportunity of the Rhodes Scholarship. At Mount Holyoke, she has grown as both an intellectual and an advocate, engaging throughout as a leader on campus, in her community and everywhere that her work and interests have taken her," said President Sonya Stephens.  "Her ability to ask searching questions, to engage with ideas about policy and its impact on ordinary people and her transnational perspective and commitment are all central to her motivation to pursue graduate study at Oxford University. We extend our warmest congratulations to her and look forward to seeing the many ways in which she will have an impact on our global future."
Andrew G. Reiter, chair of the Politics department and Frogameni's advisor, was also elated to hear of Frogameni's selection. 
"It does not surprise me in the least that Elena won. She is one of the best and brightest Politics majors we have had in many years," he said. "She also has the integrity, compassion and drive to do good in the world that they look for. It was well deserved and could not have happened to a better human being than Elena."
Rhodes Scholarships provide all expenses for two or three years of study at the University of Oxford and may allow funding in some instances for four years. Elliot F. Gerson, American Secretary of the Rhodes Trust, called the Rhodes Scholarships "the oldest and best-known award for international study, and arguably the most famous academic award available to American college graduates."
Dean of the College Amber Douglas also expressed her excitement. "I am thoroughly delighted that Elena has been selected as a Rhodes Scholar. Elena is clearly an exceptional student and this win is so very well earned," she said. "One of the most impressive things — evident through this application process — was Elena's willingness to hear and enact feedback. She leveraged her network of mentors and advisors to help her achieve her goal — to sharpen her writing, refine her ideas and to communicate her goals more effectively. It is such a critical skill that will continue to serve her well."
Originally from Florence, MA, Frogameni graduated from Northampton High School in 2018 and has used her Mount Holyoke education to pursue a wide range of campus interests. She has held leadership positions with the Mount Holyoke College Democrats and the Mount Holyoke Pre-Law Association and has worked as a research assistant with Jon Western, Carol Hoffmann Collings '63 Professor of International Relations and as a video and media production assistant for College Relations. She was also the recipient of the Western Massachusetts Scholarship Fund.
With keen interests in both politics and media that began with an internship with Congressman Jim McGovern's office in her first year of high school, Frogameni has both interned in the offices and worked on the campaigns of a number of Massachusetts politicians, including State Senator Jo Comerford, and has also worked with the Massachusetts Democratic Party. She was named the Daily Hampshire Gazette's Young Community Leader of the Year in 2018.
Frogameni applied for the Rhodes Scholarship with assistance from the Fellowship Office at the College. 
"Elena is the pinnacle of what a Mount Holyoke student should be," Ryan Lewis, national fellowships advisor, said. "I know she wants to get involved in public service. She believes in governments working for people."