Robin Blaetz
Professor Emeritus of Film, Media, Theater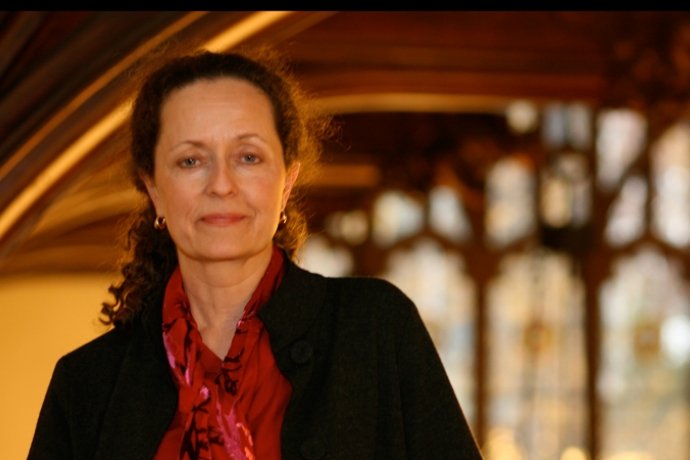 Robin Blaetz teaches Introduction to Film, History of World Cinema, and Experimental Film, as well as courses in documentary film and various genres, including the musical and science fiction. Her scholarly work centers on women and film. She focuses on both the work of little-known women avant-garde filmmakers and the representation of women in historical film.
Blaetz is the author of an anthology entitled Women's Experimental Cinema: Critical Frameworks (Duke University Press, 2007). The book, written with the aid of a grant from the American Association of University Women, offers critical contextualization of 15 of the most significant women experimental filmmakers working in the United States between 1960 and 1990. Blaetz wrote the introduction and contributed an essay about Marjorie Keller to the project, with other entries written by some of the most respected scholars in the field of film studies. As part of this project, Blaetz hopes to make the often-ignored films of women artists more prominent through increased exposure and restoration.
Blaetz also wrote Visions of the Maid: Joan of Arc in American Film and Culture (University of Virginia Press, 2001), which examines the image of the fifteenth-century French heroine in the United States over the course of the twentieth century. Using films and myriad popular culture sources, including literature, drama, visual art, advertising, song, criticism, and propaganda, Blaetz looks at the ways in which Joan of Arc's androgyny, virginity, and sacrificial victimhood were evoked in relation to the evolving roles of women during war. Visions of the Maid was named a CHOICE Outstanding Academic Title in 2002.
(Photo by Mary Noble Ours)
Areas of Expertise
Experimental film, historical film, film and modernism, French and Italian film history, Joan of Arc in film and culture
Education
Ph.D., M.A., New York University
B.A., Ohio University