Thomas E. Wartenberg
Professor Emeritus of Philosophy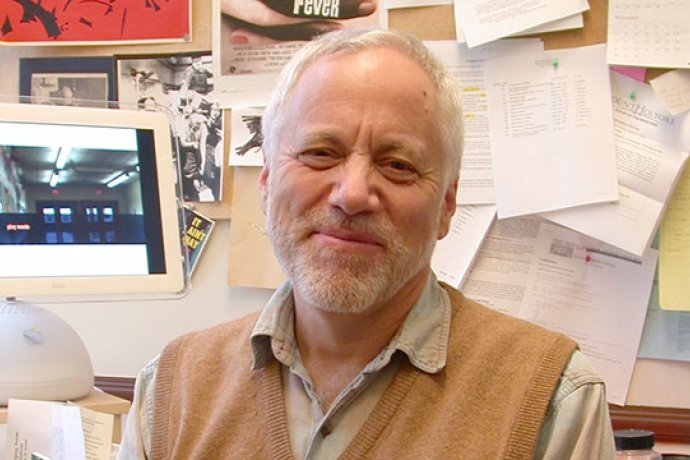 Thomas Wartenberg works at the intersection between philosophy and popular culture. His most recent work focuses on the philosophy of film, though he has written on a wide variety of topics in philosophy. In addition, his work teaching philosophy to elementary school children has garnered worldwide attention.
A former Fulbright Research Fellow, a National Endowment for the Humanities Fellow, and an honorary visiting professor at the University of Auckland, Wartenberg is the author of two books on film: Unlikely Couples: Movie Romance as Social Criticism (1999), which looks at a series of popular romantic films from the 1930s to the 1990s to explore what romances between unlikely couples have to say about societal mores and prejudices, and Thinking on Screen: Film as Philosophy (2007), which discusses films ranging from the popular fiction film to the experimental avant-garde film of the 1960's in order to argue that films are a medium in which philosophy can be done.
Wartenberg's work teaching philosophy to young children was recently recognized when he received one of two initial grants from the Squire Family Foundation to develop this area of his research and teaching. Along with maintaining a popular website for teaching children philosophy, Wartenberg teaches an innovative course in which his students teach philosophy to elementary school children. His student most recently taught at the Martin Luther King Charter School of Excellence in Springfield, MA. 
During the spring of 2003 Wartenberg was a Leverhulme Visiting Professor in the Film Studies Program at the University of Kent. During his tenure there, he gave a series of lectures that focused on the question of whether films can actually philosophize. He also lectured at various universities throughout England.
Wartenberg has explored his fascination with the intersection between philosophy and popular culture through a variety of edited collections. In addition to editing The Nature of Art (2002; 2nd edition, 2007), an anthology of readings from Plato to postmodernism that focuses on the question of what art is, Wartenberg has co-edited a variety of collections on film and philosophy including, Thinking Through Cinema: Film as Philosophy (2007), The Philosophy of Film: Introductory Text and Readings (2005), and Philosophy and Film (1995). He is also the author of The Forms of Power (1990) and the editor of Rethinking Power (1992). His latest book, Existentialism: A Beginner's Guide, was published in the summer of 2008.
In addition to his post at Mount Holyoke, Wartenberg is a member of the graduate faculty at the University of Massachusetts, Amherst. At MHC, he teaches Philosophy and Film; Aesthetics; Existentialism; the History of Modern Philosophy; Nineteenth-Century Philosophy; Kant; and Philosophy for Children.
Areas of Expertise
Philosophy of film; aesthetics; German philosophy; Kant; social and political philosophy; nineteenth- and twentieth-century philosophy; philosophy for children
Education
Ph.D., University of Pittsburgh
M.A., Stanford University
B.A., Amherst College