David Hernández
Associate Professor of Latina/o Studies and Critical Race and Political Economy
Faculty Director of Community Engagement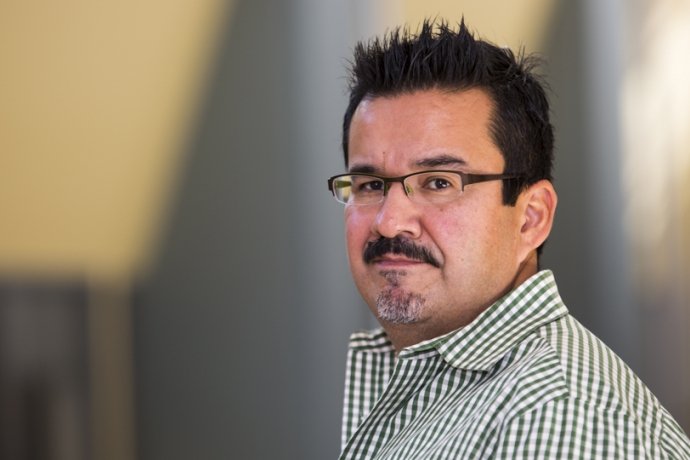 David Hernández's research focuses on immigration enforcement, in particular, the U.S. detention regime. He is completing a book manuscript on this institution tentatively entitled "Alien Incarcerations: Immigrant Detention and Lesser Citizenship." The book examines the racial genealogy of immigrant detention in the United States, traces the long-term consolidation of detention and deportation powers, and situates this mostly obscured institution at the crossroads of migration and prison scholarship. He is also the co-editor of the anthology Critical Ethnic Studies: A Reader (Duke University Press, 2016).
Hernández's work has been published in Latina/o Studies, the Journal of Race and Policy, NACLA: Report on the Americas, and Perspectives in Mexican American Studies. His article "Pursuant to Deportation: Latinos and Immigrant Detention" was recently reprinted for the second time in Governing Immigration Through Crime: A Reader (Stanford University Press). Hernández has written numerous reviews and review essays in American Quarterly, Aztlán,Contemporary Sociology, and the Law and Society Review. He has received research fellowships from the National Science Foundation, the Ford Foundation, the Social Science Research Council, and the Center for Latina/o Initiatives at the Smithsonian Institution.
At Mount Holyoke Hernández teaches a first year seminar entitled the Politics of Inequality and the Introduction to Latina/o Studies. He also teaches Latina/o Immigration, Visualizing Immigrant Narratives: Migration in Film, and Disposable People: A History of Deportation.
Areas of Expertise
Immigration policy; detention and deportation, Latina/o history
Education
Ph.D., University of California, Berkeley
M.A., University of New Mexico
B.A., University of California, Santa Barbara