Desmond Fitz-Gibbon
Associate Professor of History
Chair of History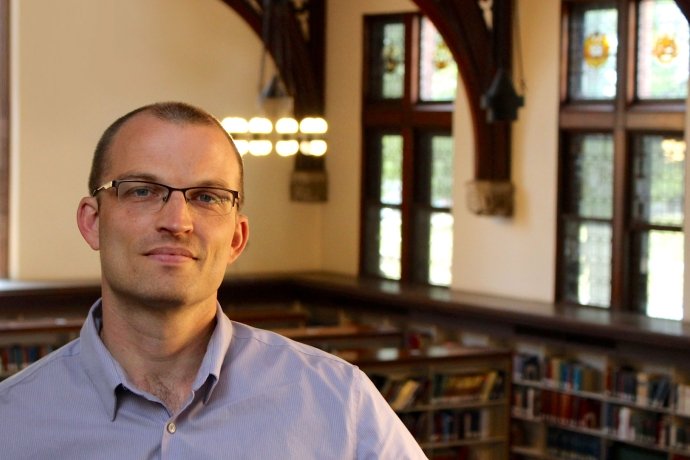 Like all good historians, I spend most of my intellectual life pondering a really big question through a number of much smaller ones. The big question, which I have no intention of answering definitively in the near future, concerns the condition of modernity and the various histories that have brought us into it. These histories of how we came to be modern comprise the smaller questions, which I explore in my research on the cultural history of economic life in modern Britain and in the courses I teach on the history of energy, money, consumer culture, and urban life in Europe and the Anglo-American world.
Trained as both a historian and human geographer, my current research combines both of these interests in a history of real estate. My forthcoming book, Marketable Values: Inventing the Property Market in Modern Britain (University of Chicago Press, Fall 2018), examines how a market for real estate was organized as a distinct realm of economic life in nineteenth-century Britain. Though it was not the case that the buying and selling of land was particularly new at this time, it was true that the way land was bought and sold changed in many respects between the late-eighteenth and early-twentieth centuries. To really understand how modern market societies work, I argue that historians need to pay more attention to forms of everyday economic life—from newspaper advertisements for real estate sales to the actions of real estate agents and their clients.
My courses are each connected in some way to my core research interests. First year students are likely to meet me in my seminar on the history of Jack the Ripper and Victorian London, or in one of three introductory survey courses that I teach on the history of modern Britain, the British empire, or modern Europe (from 1500 to the present). I also teach more advanced, 200-level, courses on the history of city life in nineteenth-century Europe and on the history of money, from the ancient world to the present (taught in partnership with MHC's Art Museum). Finally, at the 300-level, I teach a research seminar on modern British history and separate colloquia on the history of energy and the history of markets and market societies.
Areas of Expertise
Nineteenth-century Britain and British Empire; land and property politics; history of London; markets and market culture; theory and history
Education
Ph.D., University of California, Berkeley
M.Sc., University College London
B.A., University of Winnipeg