Eva Paus
Professor of Economics on the Ford Foundation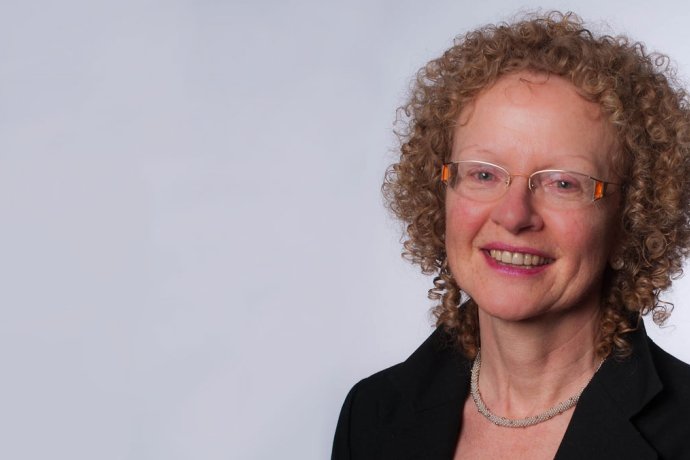 Eva Paus has published widely on different aspects of globalization and development. She is the author or editor of seven books and more than 40 articles and book chapters. Her most recent book is Confronting Dystopia. The New Technological Revolution and the Future of Work (Cornell University Press, 2018, edited).
Her current research focuses on technological change and the future of work and economic development, industrial policies for escaping from the Middle Income Trap, and the role of modern services in the economic transformation of developing countries.  
As the founding director of the McCulloch Center for Global Initiatives (2004-2019) Paus led Mount Holyoke's transformation into a truly global college by infusing global learning into curricular and co-curricular experiences, on and off-campus. In 2015, NAFSA awarded Mount Holyoke the national Senator Paul Simon Award for Comprehensive International Education. Paus was instrumental in the establishment of a new interdisciplinary minor in Entrepreneurship, Organizations, and Society at Mount Holyoke (2016-19). She previously co-founded and directed the Weissman Center for Leadership and the Liberal Arts.
In the classroom, Paus has been at the forefront of introducing active learning pedagogies into her economics classes; in particular, debates, simulations, and case method. Paus regularly offers a senior seminar on 'Economic Development in the Age of Contested Globalization.' Students consistently praise Paus as "brilliant!" and "entertaining" as well as "knowledgeable and fierce."
Paus has been the PI or co-PI on a number of institutional grants and has received numerous national grants in support of her research. She has consulted with different UN organizations and has been a visiting faculty at universities in Costa Rica, Germany, Ireland, Peru, and South Korea.
Areas of Expertise
Globalization and economic development; international trade and finance; Latin American economics; new technological revolution
Education
Ph.D., M.A., B.A., University of Pittsburgh