Mount Holyoke program aims to support teachers
Mount Holyoke program aims to support teachers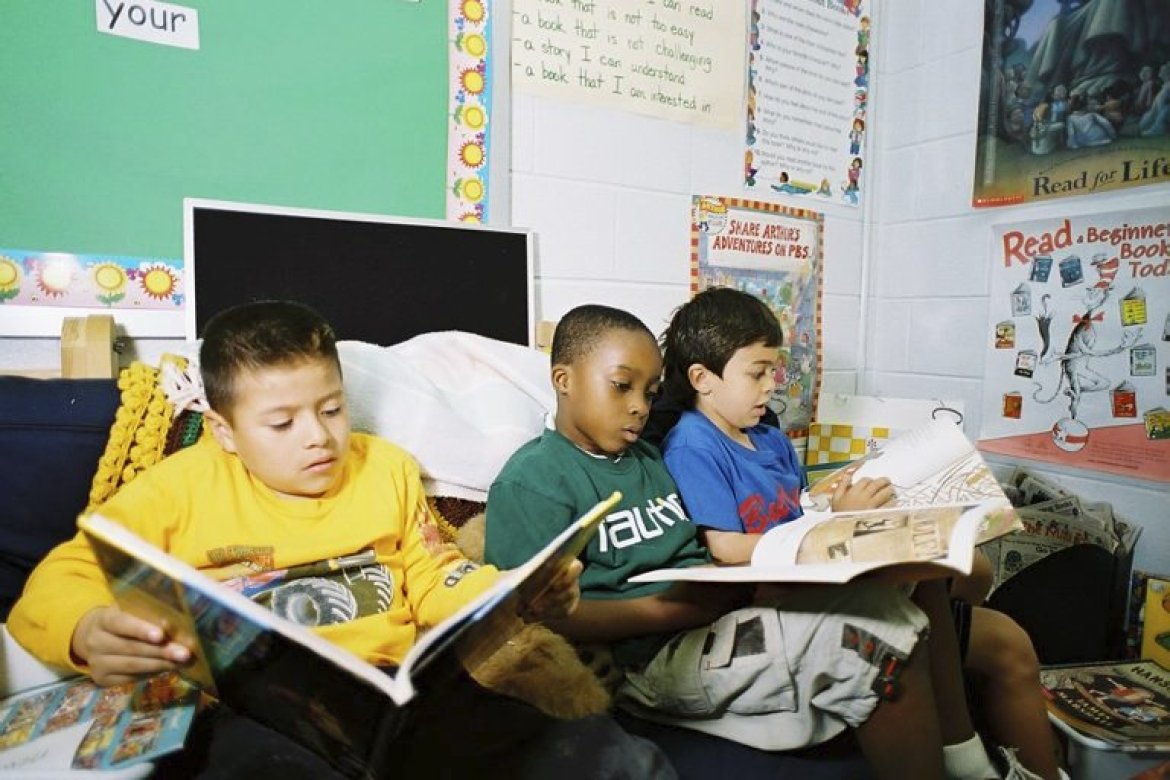 A new Mount Holyoke program aimed at addressing the growing crisis of teacher burnout in our nation's public schools will kick off on Saturday, October 29.
A new Mount Holyoke program aimed at addressing the growing crisis of teacher burnout in our nation's public schools will kick off on Saturday, October 29, with a daylong conference followed by a six-month professional learning and mentorship program. The programming aims to support teacher wellness and student social-emotional learning while addressing challenges in education that are leading too many teachers to leave the profession.
The Teaching for our Moment program, offered through the College's Professional and Graduate Education (PaGE) division, is being made possible through $250,000 in federal funding secured through the office of Congressman Richard E. Neal.
The free one-day conference, aimed at helping PK–12 educators identify strategies and best practices for responding to the evolving social, emotional and mental health needs of both teachers and students, will be followed by a program of workshops to assist teachers in coping with the challenges of the current environment.
"We work with teachers across the commonwealth and the nation and can see how teachers are having to grapple with the complex and evolving needs of their students while also trying to navigate pressures and challenges from outside their classrooms," said PaGE Director Tiffany Espinosa. "The teacher shortage isn't happening because people don't want to teach. Our programming is designed to help inspire, empower and support educators. We want to be a part of helping to retain these passionate, talented professionals in the field of education. Our future depends on it, and we appreciate Congressman Neal's support of education in the commonwealth."
"Western Massachusetts is home to some of the best colleges and universities in the nation," said Congressman Richard E. Neal, chair of the House Committee on Ways and Means. "Mount Holyoke College is one of those gems that is doing innovative work to address and solve the issues occurring across our nation that plague students and teachers alike. I am happy to support this important program because it will help all of our children and grandchildren. When we support healthy teachers, we support healthy students. Mount Holyoke is leading the way."
Through a wide variety of programs aimed at supporting educators and schools, the Professional and Graduate Education division at Mount Holyoke has created an impressive track record of working with local school districts —including Holyoke, Springfield and Amherst — as well as school districts throughout the nation. With a focus on teaching licensure, teacher leadership and mathematics, the professional and graduate programs work with more than 80 districts and over a dozen independent schools at present.
The conference will focus on issues spanning teacher wellness and social and emotional learning and will provide special support to those teachers and students from Black, Hispanic, Indigenous and LGBTQ communities. Keynote speakers will include Jed Dearybury, an expert on incorporating arts, creativity and play into the classroom, and Afrika Afeni Mills, a leading thinker on creating student-centered, anti-bias, anti-racist and culturally responsive learning environments.
Beginning on November 28, 2022, Teaching for our Moment will offer a series of 90-minute online interactive professional learning workshops with mentorship sessions, providing educators with an opportunity to build a portfolio of resources and develop an implementation plan to integrate their learning into professional practice. Teachers will work closely with cohorts of their peers based on specific areas of focus.
The program is being led by Jemelleh Coes, PaGE's director of teacher leadership.
"The amount of stress that teachers are currently feeling as they navigate a multitude of changes speaks to the urgency with which we need to attend to the social and emotional wellbeing of educators, their students and their communities," Coes said. "The Teaching for our Moment grant gives us a chance to walk alongside educators as they reimagine what education can be, to ensure the highest levels of success for students and higher levels of job satisfaction for themselves."
Mount Holyoke's division of Professional and Graduate Education is one of the region's leading providers of professional development and training for active and aspiring K–12 school teachers. The division serves over 2,000 educators annually through its virtual professional learning communities (PLCs) for teachers and school administrators across the region and nationally. It also hosts the Western Massachusetts Math Partnership (WMMP), which engages more than 450 local K–20 math teachers across the region and is a founding member of the Diverse Teacher Workforce Coalition, made up of 25 regional organizations in western Massachusetts, including school districts, educator unions, teacher preparation programs and workforce development groups.