Amal Fahem '14 on tailoring your college career
Amal Fahem '14 on tailoring your college career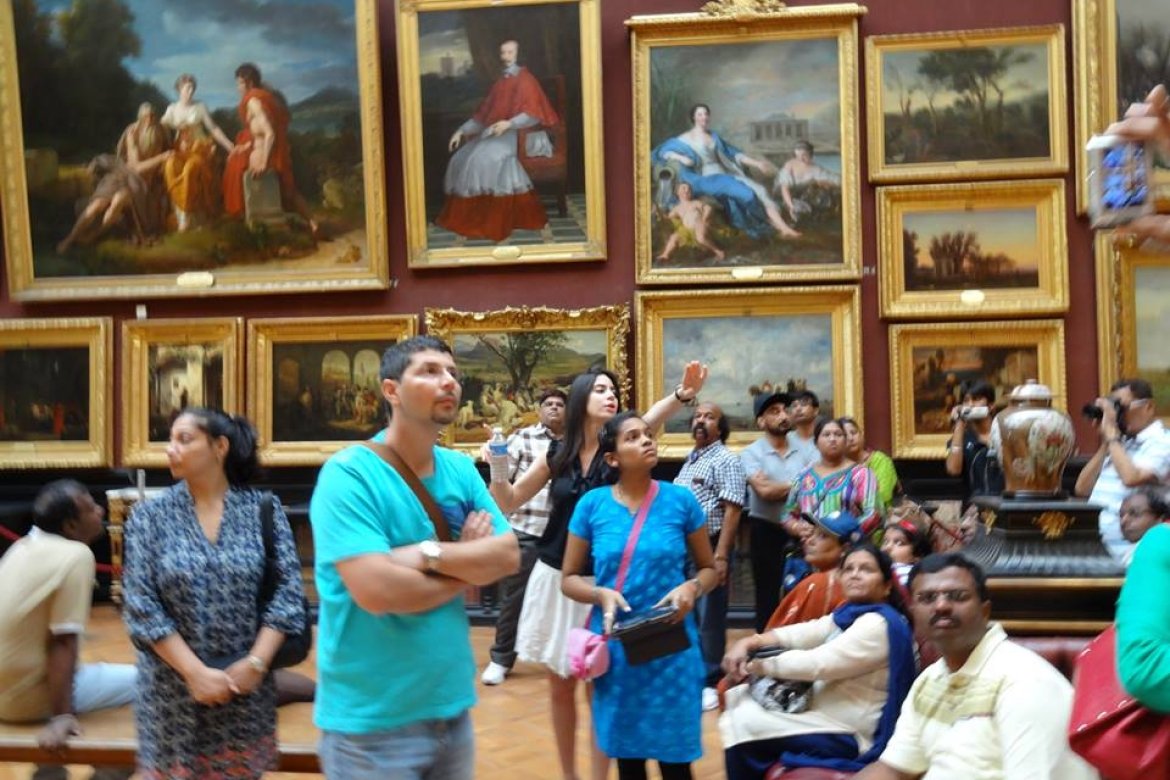 How Amal Fahem combined her diverse interests, experiences studying and interning abroad, and on-campus employment to craft a unique college experience.
CDC Spotlight on Student Employees
In her childhood, while her classmates skipped English classes, Amal Fahem '14 grew to appreciate them, especially the American movies shown. She recalls being, "frustrated" that the movie's voiceovers were in French, the second main language of her country Tunisia. In exploring the relationship between English and Film, Fahem decided she wanted to be a film director. Therefore, while her friends applied to universities in France, she applied to the United States and was accepted to Mount Holyoke College.
Fahem's interests expanded and now include photography, cinematography, marketing and design. She is currently a self-designed double major in Technology and Media Entrepreneurship, and Art Studio. Fahem's ambition is to be an Art Director, and her majors are designed to equip her with the skills to enter that career field. "You need to understand the market if you want to create an engaging piece of art," says Fahem. Therefore she designed her special major to combine Computer Science and Economics. In computer science, she, "creates images through programming," which she says extends the application of her artistic skills.
In addition to her specially designed education, Fahem works as a Marketing and Digital Communication Assistant at the Career Development Center. She uses this role to exercise her other passion: Graphic Design. In this position, Fahem undertook the responsibility of educating herself on the subject of graphic design and transferring those skills to her work at the CDC. "I google everything, I look for tutorials online," she says, "and then I use what I learned on my own in projects here." As a Marketing and Digital Communication Assistant, Fahem develops multimedia projects to showcase the CDC's initiatives.
Altogether, Fahem's carefully crafted college path has developed her existing skills, added new ones and is preparing her for her chosen career field. In taking advantage of the opportunities Mount Holyoke offers, she enrolled in two different study abroad programs. Her curiosity about different cultures, in combination with her search for more ways to connect her studies led her to seek an internship in France and also to spend a semester abroad  in London. "I like to move around, I like to travel...You don't get a culture if you don't live in it long enough." says Fahem.
Fahem studied Computer Science and Theater at the Royal Holloway University of London. " In order to add perspective to her role as photographer or videographer, she says, "I wanted to feel what performing would be like." Her aim was to be "in the position of the object." She also took a "Ways of Directing" course to further enhance her skills behind the lens. After studying abroad in London, she spent the summer in France.
In France, Fahem interned at the Chateau de Chantilly, an internship through the McCulloch Center's MHC International Internship Program (MHC-IIP) funded by Lynk UAF. "I love Art History," she says, "but as an art studio major, I take two classes at least. If I had time I would take even more." Interning at the Chateau de Chantilly was a way for her to immerse herself in an environment that inspired her creativity. "I don't believe that geniuses just sit in their chairs and look at nothing and then ideas come to them. I feel that you need to go and surround yourself by that energy," she says. She spent her time at the Chateau "learning about art and researching the painting collection there." A huge plus is that she got to visit Paris almost every weekend.
Tailoring her college experience to develop her interests has proved satisfying for Fahem. "That kind of environment, of putting every single person, into the position that fits her the most, is what I believe is the key to get great results," says Fahem. "I feel like I'm in the right position at this school right now. I'm incorporating my passions, what I'm interested in, into my work, and that's great balance right now, as a student. Whenever I can incorporate what I love, what I'm passionate about, in whatever thing I'm doing, that's what's fun for me," she says.
Fahem's advice to students is to "know what you're doing. If your major is something you're passionate about, look for a job that possibly satisfies and nurtures that passion, or will make a great contribution in addition to what you're studying... This school has so many departments that you can actually work in the field of your study."