Athletics gets it done
Athletics gets it done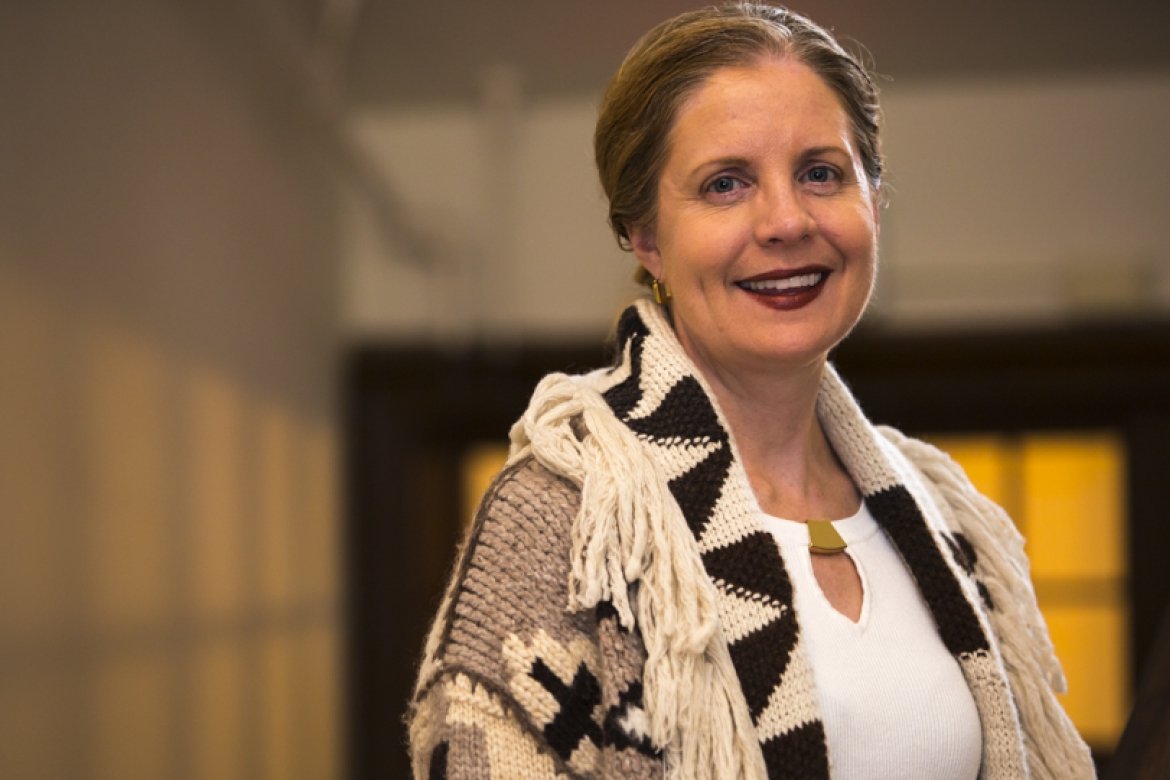 Teaching leadership and fitness to student-athletes and all students is a core part of Lori Hendricks' goals, says the athletics director at Mount Holyoke.
By Sasha Nyary
In March 2020, when the pandemic caused Mount Holyoke College to abruptly close its campus with just a couple of days notice — and the New England Women's and Men's Athletic Conference, known as NEWMAC, to cancel its spring season — the athletics department didn't miss a beat.
"The NEWMAC had left open a small window for final competitions and our entire athletic department jumped into action," said Lori Hendricks '92, director of athletics. "We wanted to celebrate our senior class and everybody have some closure before they departed campus. And we did it. We partnered with Smith College to host contests for lacrosse and tennis. Rowing had a final practice. I talked to colleagues at other institutions whose student-athletes never even got to say goodbye to their teammates — many expected them to return to campus." 
That's the kind of can-do leadership at the core of Mount Holyoke's mission and it's not surprising that Hendricks is an alum: She graduated in 1992 as a three-sport student-athlete. And, given that learning to lead is a central aspect of a Mount Holyoke education, she says, it's essential that students today develop healthy habits they can carry with them the rest of their lives. 
"I tell all our students that we have very high expectations of our alums," said Hendricks, who also serves as chair of physical education. "As powerful and influential as they feel graduating from Mount Holyoke, their real power and influence is going to come when they're in their 40s, 50s, 60s — and beyond. Our intent with physical education is to help them develop healthy habits and an active lifestyle that will promote wellness and sustained leadership throughout their lives." 
Hendricks spent 10 years coaching and working for the NCAA in Kansas and Indiana, and coaching in South Africa, before earning a doctorate in higher education at the University of Michigan. In 2007, as she was finishing up her degree, an associate director of athletics position opened up at Mount Holyoke, working for her mentor, Laurie Priest, then director of athletics and now senior lecturer emeritus of physical education and athletics. 
 "I could not imagine being anywhere else than supporting a place that had invested so much in me," she said. "To think that I could make a difference, to come back to campus and support the next group of future leaders was inspiring." 
Under her guidance today, the Department of Physical Education and Athletics focuses heavily on leadership and wellness for student-athletes. This includes the Peak Performance and Leadership Academy, which features personal health and wellness, athletic performance, leadership and career development, and community engagement.
"Our programming really sets us apart and attracts very talented student-athletes to Mount Holyoke," Hendricks said. "The athletics environment is one of the learning laboratories on campus and we know that recruits are looking for an experience that extends beyond the competitive arena — the playing field or the pool or the court." 
Hendricks, who is also senior lecturer in physical education and athletics, gets to know students across campus as part of her physical education teaching. Her hiking class often attracts first-year students, for instance.  
"Out on the trail I get a sense of what's happening in their lives on campus," she said. "It's helpful to hear from these young people and give them some tools to take advantage of the College's many great recreational assets, indoors and out. Introducing students to the Be Well initiative and helping them to be more comfortable and confident with physical activity is one of our department contributions."