Beverly Daniel Tatum to speak at MHC, Nov. 2
Beverly Daniel Tatum to speak at MHC, Nov. 2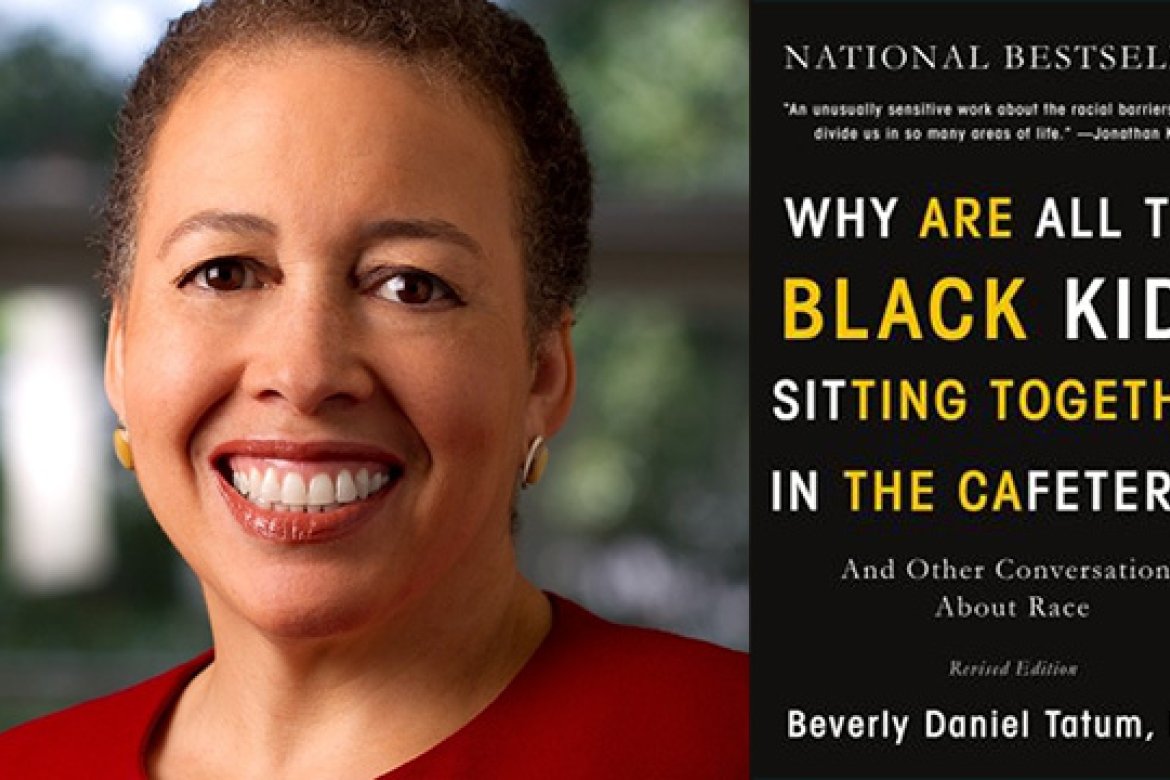 Tatum, an expert in race relations and a former Mount Holyoke professor, dean and acting president, will spend the day on campus and give a public talk.
By Sasha Nyary
Beverly Daniel Tatum was a psychology professor at Mount Holyoke College in 1997 when she first published her book "Why Are All the Black Kids Sitting Together in the Cafeteria: And Other Conversations About Race."
The book, which educator Jonathan Kozol called "an unusually sensitive work about the racial barriers that still divide us in so many areas of life," became a national best-seller. It has been used nationwide ever since in textbooks and courses and Tatum is widely recognized as a race relations expert, scholar, teacher and leader in higher education.
After her book was published, Tatum went on to become chair of the department, the College's dean of students, dean of the college and acting president. Now president emerita of Spelman College, she has added 100 pages of new material to the 20th anniversary edition of the book and will spend Thursday, Nov. 2 at the College.
Tatum will be speaking with Marcella Runell Hall, dean of students, at 7 p.m. in Chapin Auditorium in Mary Woolley Hall and the Odyssey Bookshop will be selling her books. The event is free and open to the public.
"Beverly Tatum's work is a foundation for everything we do," said Latrina Denson, who coordinates diversity and inclusion programming for students in her role as assistant dean of students. The book came from Tatum's years teaching a class in the psychology of racism, Denson noted, saying, "Her work here has informed Mount Holyoke's thinking on race, diversity and ethnicity for 30 years."
For example, Denson said, incoming first-year students read Tatum's article, "The Complexity of Identity: 'Who Am I?'" and participate in an activity during Orientation that helps them identify their top three identities and talk about them with each other.
"We want our students to enter where they feel comfortable," Denson said. "It's a dialogue, not a debate. It's okay to ask those questions. How we help them navigate the conversations is different from an academic course. Tatum's work helps us do this."
Like the original, much of the new text is informed by her interviews and conversations with Mount Holyoke professors and students.
In addition to her evening talk, Tatum will speak with the Division of Student Life on the topic of "Can we Talk about Race and other Conversations with Beverly Tatum." She will also hold a session with faculty that focuses on inclusive pedagogy and is hosted by the Teaching Learning Initiative.
Tatum's other books include "Can We Talk About Race? And Other Conversations in an Era of School Resegregation" and "Assimilation Blues: Black Families in a White Community." Her numerous awards include honorary degrees from Bates, Bowdoin and Mount Holyoke colleges.  A Fellow of the American Psychological Association, she received that organization's award for Outstanding Lifetime Contributions to Psychology in 2014, and she has also received the Brock International Prize in Education for her innovative leadership in the field.
Join the discussion. Visit.