Could Trump's arrest disqualify his 2024 presidential bid?
Could Trump's arrest disqualify his 2024 presidential bid?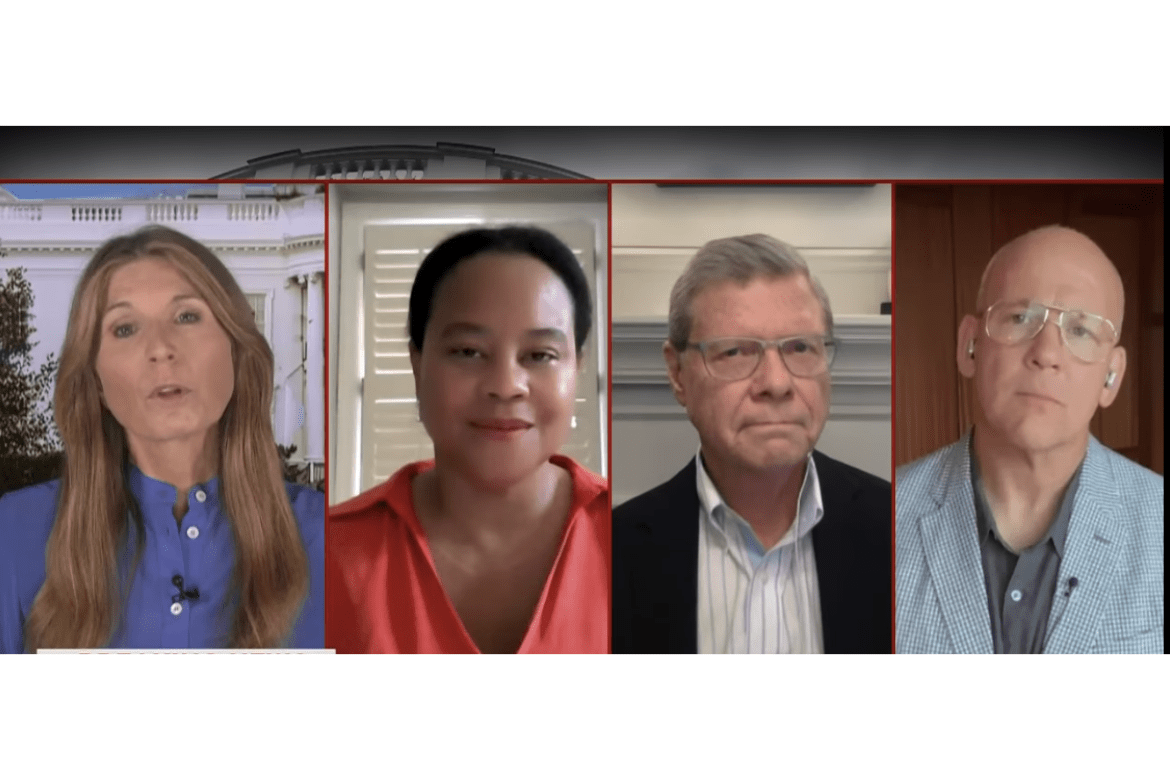 Mount Holyoke College President Danielle R. Holley weighs in on the Fourteenth Amendment case which could take Trump off the 2024 ballot.
Days after Trump's arrest and widely circulated mugshot, a legal argument emerged that could take him off the 2024 presidential ballot. President Danielle R. Holley joined John Heilemann and Charlie Sykes on MSNBC's "Deadline: White House" to discuss the legal challenge to Trump's bid for the 2024 presidency.
Filed by Florida lawyer Lawrence Caplan, the argument would preclude Trump based on the Fourteenth Amendment's disqualification clause, barring anyone engaged in insurrection from holding public office. The challenge could come before the Supreme Court. To discuss the proposed legal analysis and its implications, President Holley spoke with MSNBC's Nicolle Wallace. 
"I think it's a difficult question," said President Holley. "The Supreme Court has never decided a case under Section 3 of the Fourteenth Amendment known as the disqualification clause. None of us really know whether the Supreme Court would ultimately decide that Trump could be disqualified." 
As President Holley outlined, the first step to challenging his presidential run would require an election official, such as a secretary of state, to disqualify him from the ballot. The Fourteenth Amendment Section 3 was passed after the Civil War as part of the reconstruction amendments, in reference to people who did pledge allegiance to the United States and then lead insurrections. 
"It's clear why many people [believe] Trump, having led this insurrection, would qualify under the clause, but the question is who makes that legal decision. It would first be an election official and then ultimately would likely be the Supreme Court," President Holley said.