Environmental Intern: Lerato Mashale '20
Environmental Intern: Lerato Mashale '20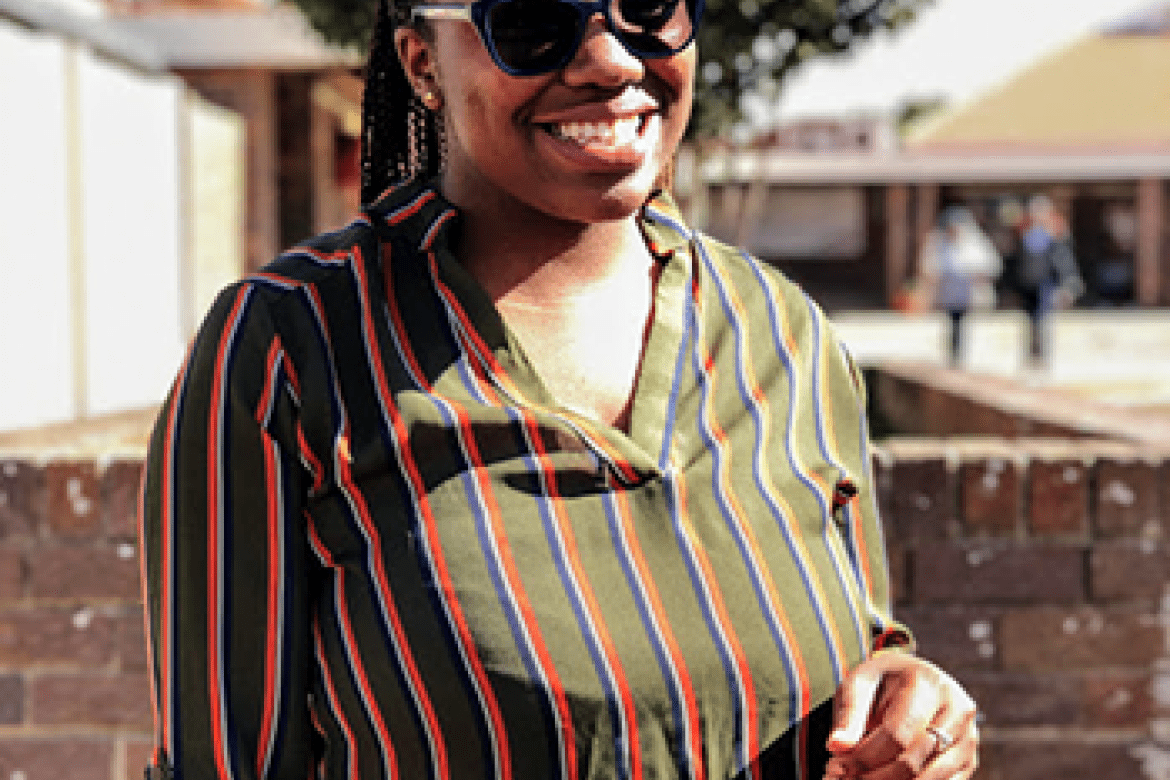 "I learned that I needed to be confident with my own strengths, acknowledge my expertise and always be ready to pitch the success of my business."
Internship: Ya Samaki is a startup that specializes in the production of timeless fashion accessories made from fish leather. This project is a practical solution that can be geared towards formalizing the informal economy which I believe I am prepared to apply knowledge towards my project. Engaging for Social Impact (CUSP) has taught me how to better understand the contexts of effective ethical work within communities. This course has prepared me to have a critical consciousness and how to navigate around spaces where I might not be able to fit in but still be respected welcomed in an effort to work/participate in a respectful and collaborative manner. In the EOS Capstone Course, I had established business canvases and engaged with classmates on feedback. It has helped me establish the preliminary research for the project. This class has given me a substantial background on basics of a business analysis and startups.
Duties and tasks: I oversaw business development which fostered partnerships and identified sales leads. Additionally, I managed project funds worth $4,500 and processed financial information to support business goals. I developed and executed sourcing strategy aligning with the goals of the enterprise and oversaw all procurement activities. I also investigated the legal, financial and ethical implications of the manufacturing and sales of fish leather.
Most important takeaway: I learned that I needed to be confident with my own strengths, acknowledge my expertise and always be ready to pitch the success of my business.
Best Advice: I would suggest that people plan in advance with the help of your project mentor and most importantly given that this is an independent project ride every high you possibly can.
Moving Forward: My project is ongoing as I have picked up an independent study as part of my project timeline for the fall. The activities on the timeline include attending the Grinspoon Entrepreneurship Initiative Conference, procurement and making a prototype.