From French to Law to Music: A Lifelong Journey of Passion and Purpose
From French to Law to Music: A Lifelong Journey of Passion and Purpose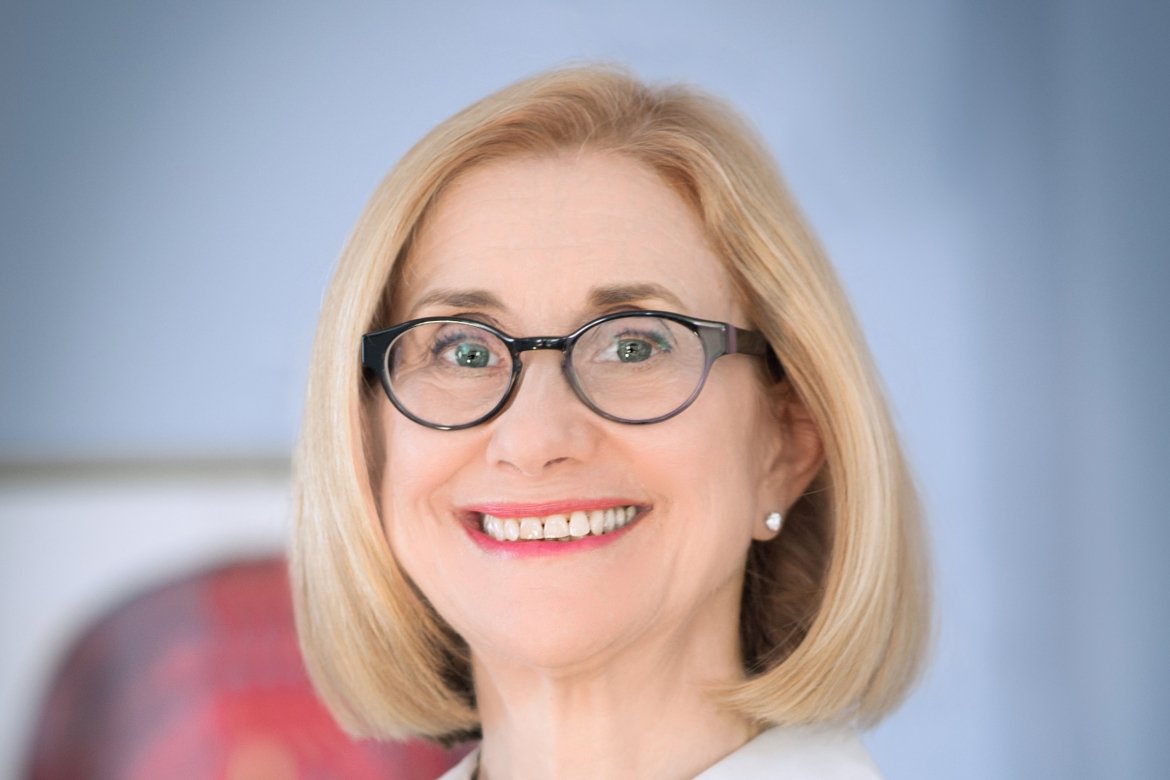 Because of the academic rigor and encouragement I experienced at MHC, I have a life and career of passion and purpose.
Major: Romance Languages and Cultures
Advanced degrees: JD, Rutgers University Law School, 1976
Study Abroad: Sweet Briar Program in Paris, France
Employer: Career Strategies Office, Yale University School of Music; Self-Employed at Astrid Baumgardner Coaching + Training
I consider myself that lucky person who leaps out of bed every morning, eager to start the day and immerse myself in a world full of learning, meaningful relationships, purpose and passion. I work in the classical music field and head the Office of Career Strategies at the Yale University School of Music where I also teach career entrepreneurship.
My work centers on helping professional early-stage classical musicians create successful careers in the 21st Century. I also have my own coaching business, write a blog on career entrepreneurship for musicians and artists, and guest lecture at other conservatories and at arts leadership academies. This is not what I thought I would be doing when I graduated as a Romance Language major from MHC!
I grew up as a first-generation American in a musical, multi-lingual household so it is no surprise that my two childhood passions were music and French. I was fortunate to pursue both passions at Mount Holyoke. My parents also stressed the importance of education and intellectual excellence which led to my choice of an academically rigorous college like Mount Holyoke.
I started MHC as a French major and then added Spanish so that I could take advantage of the broader intellectual scope of a Romance Language major. I was blessed with extraordinary professors, including my mentor Madame Rostas, who inspired to work hard and strive for the best. I was also able to continue my piano studies thanks to a scholarship the entire time I was at MHC to study piano with Ronald Hodges, Chair of the Music Department.
From my earliest days at Mount Holyoke, I realized how privileged we all were to have such a wonderful education. Moreover, I absorbed the values of the college that we should aim high and that we had an obligation to give back to society and become leaders in our field. After a wonderful Junior Year in Paris with the Sweetbriar Program, I decided that my best way to be a leader was to go to law school. This was at a time when women were just beginning to go to law school in more than token numbers and I am grateful for Mount Holyoke's encouraging messages that women had endless opportunities in front of us and that we should to pursue our dreams.
I practiced law in large firms in NYC (making partner along the way), keeping up my French with yearly trips to France and frequent contact with the many French friends I made during my high school summer family exchange and my junior year abroad. After 9 years, I realized how much I missed having passion in my work and decided to merge my love of French with my legal experience. I joined the New York office of a French law firm, where I became New York Partner. I did not realize it at the time but joining my French law firm was the first step in my career odyssey that gave me the courage to step off the tried and true path and forge my own, unique career.
After 15 years at the Firm, I longed to be of service and I wanted to be involved in the world of the arts, my other childhood passion. I thus decided to leave the law and pursue a career in the non-profit world. Again, taking advantage of my fluent French and my knowledge of French culture, I joined the French Institute Alliance Française of New York as Deputy Executive Director. After 3 years there, I spent the next few years wandering through consulting, extensive non-profit board service, pro bono work for French West African victims of domestic violence, piano, and music theory studies at Juilliard as I searched for a fulfilling career. Then, I sustained a major life-threatening illness that took me completely out of my routine and I discovered my life purpose: to help people through life transitions. This insight led me to become a life and career coach.
Coaching has brought together the many strands of my previous careers: my passion for the arts, organized thinking and problem-solving from my legal career, a desire to be of service and help others, the ability to cultivate and maintain wonderful relationships and my insatiable curiosity and desire to learn every day of my life. I started coaching, guest lecturing, writing and blogging and ultimately, was invited to start the Career Strategies Office at the Yale School of Music and teach career entrepreneurship to the music students. 
I still play the piano and am actively involved in the non-profit sector as Chair of the Board of the dynamic percussion quartet, Sō Percussion and Co-chair of the Board of the American Composers Orchestra. In addition, I am proud to serve on the Advisory Board of the Mount Holyoke Art Museum.
Today, I am blessed to have a life and a career of passion and purpose where I combine my business and non-profit experience with coaching and psychological tools to inspire and empower young musicians to create careers that match up with their passions, strengths, and values. I would not be here without the academic rigor, the encouragement, and inspiration that I experienced at Mount Holyoke.
My advice to today's students is:
Aim high and always strive for excellence 
Follow your passions and honor your values 
Don't be afraid to try new things, even if you "fail", since everything is a learning experience 
Build on your experience 
Meet and keep in touch with people in many different fields