The future is Fulbright at Mount Holyoke
The future is Fulbright at Mount Holyoke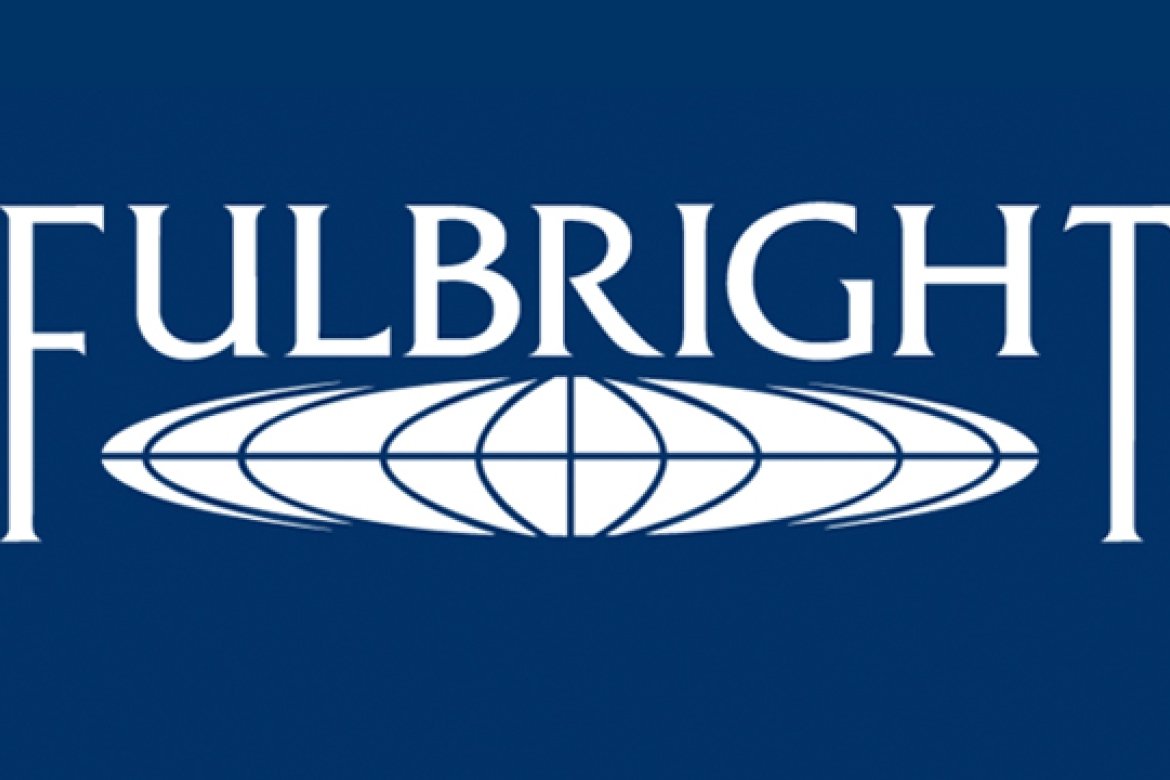 Mount Holyoke College students swept up seven Fulbrights this year, along with two Davis Projects for Peace grants and two critical language study awards.
By Keely Savoie
Mount Holyoke students racked up big winnings in the fellowships awards season this year, with seven Fulbright awards (and one alternate), two Davis Projects for Peace awards, and two Critical Language Study awards.
The Fulbright Award is primarily funded through the U.S. State Department and is considered to be one of the most prestigious fellowship programs available to recent college graduates. The Davis Projects for Peace Award seeks visionary students to design summer grassroots projects — anywhere in the world, including the U.S. — that promote peace and address the root causes of conflict among communities. The U.S. Critical Language Study Award is part of a federal government effort to expand dramatically the number of Americans studying and mastering critical foreign languages.
The secret to Mount Holyoke students' fellowships winning streak is the "culture of success" that Mount Holyoke provides through education and example, said Ryan Lewis, advisor in the College's Fellowships at Mount Holyoke program.
"From the day they get here, they have access to all the resources we can offer to help them on their journey," said Lewis. "Our cocurricular centers, our advising program, our outstanding faculty — they all have our students' success foremost in their minds."
Working in concert with faculty advisors and through academic centers — the Weissman Center for Leadership, the Miller-Worley Center for the Environment and the McCulloch Center for Global Initiatives — Mount Holyoke students have access to the advice, direction and insights of staff and faculty who are all devoted to their success. Starting with their sophomore year, they are encouraged to select their internships and experiences abroad with an eye to their final goals.
"Talking to students before they embark on these experiences really helps them to clarify their goals, and gives us a concrete platform from which we can offer our advice," said Lewis.
Of 14 endorsed Fulbright applications, Mount Holyoke students were awarded seven, with one alternate, making the success rate at least 50 percent.
Some students got a double-helping of success.
Rosalyn Leban '18, an English major with a Chinese minor and a Nexus concentration in educational policy and practice, was both a finalist for the Fulbright U.S. Student Program in Nicaragua to study contemporary Nicaraguan literature and one of two winners of the Davis Projects for Peace award.
A transfer student from Redmond, Washington, she laid the groundwork for both awards when she went to Nicaragua on an internship funded through the College's Lynk Initiative between her sophomore and junior year. In Nicaragua, she worked with Podcasts for Peace, an organization she initially encountered through her Community-Based Learning fellowship at the Valley Opportunity Council and through Mount Holyoke's International Internship Program in the McCulloch Center.
She returned to Nicaragua during the spring semester of her junior year, continuing her work there with insights she gained from her work with the Undocumented Immigrants' Alliance. She even kept up her work in Nicaragua from China, where she spent the summer between her junior and senior year.
Leban will use her Davis Projects for Peace Award to continue her work with Podcasts for Peace by expanding their computer literacy program. Over the summer, she will purchase new equipment and train teen computer mentors  — and those mentors will then be empowered to teach other teens and children, kicking off what she hopes will be a sustainable model of imparting computer literacy.
After the summer work ends, she'll turn her attention to her Fulbright work. Now, with the country in the midst of a very new revolution, she sees her project as more relevant than ever.
"I'll be analyzing the social, political and cultural climate as reflected in contemporary Nicaraguan literature," she said. "This is a very important moment in Nicaraguan history with all the protest and resistance. Now more than ever this story needs to be understood and told."
Uswa Iqbal '18 was one of the students to win a Fulbright English Teaching Assistantship Award. Iqbal's proposal for a community project in Hamtramck, Michigan, was a winner in last year's Davis Projects for Peace contest. For her Fulbright English Teaching Assistant Award, Iqbal will go to Taiwan, where she will apply English teaching skills honed in her work with English Language Learners as a tutor in Michigan.
Iqbal's English teaching fellowships dovetails with her career goal of practicing medicine. To avail herself of the opportunity she is delaying her entry into a master's program in medical anthropology at the University of Oxford and deferring her applications to medical schools — the Fulbright experience, she said, will provide her with an invaluable skill set for her future career.
"I want to work in the medical field with immigrant, refugee and minority communities," said Iqbal, who will graduate with a double major in anthropology and biology. "Having this kind of experience, learning how to connect across cultural and language barriers and how to, for example, get over difficulties when people have different belief structures is really important in order to be able to do that work effectively."
Jon Western, vice president for academic affairs and dean of faculty, said that this year's spate of awards reflect on Mount Holyoke students' ability and perseverance, but also the faculty's scholarly excellence and commitment to student success.
"When our students come on to our campus, they find enormous support from faculty for their growth and success," said Western. "Our faculty channel their interests, energy, enthusiasm and intellect to position each student for the greatest possible outcome."
Maximize your success. Learn More.